GEAR HEADZ
Walter Lure
BY CHRIS ROCKSON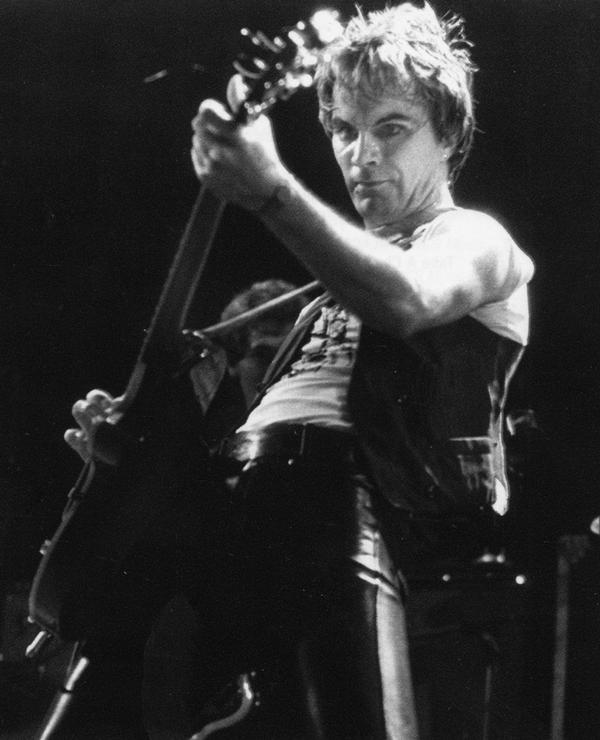 Walter Lure, ex-Heartbreakers guitarist takes time out to talk to Chris about his stage set-up, recording set-up, guitars and amps, fave songs, fave sounds...sit back and enjoy!
Chris : Hey! Waldo, tell me about your choice of guitar?
Walter : I've been playing Les Paul Deluxes since 1972 or so. I started learning on hagstroms and a fender telecaster and my first real guitar was a Gibson SG, but once I got my hands on a Les Paul, there was no turning back. I bought my first one in 1972 or 73 and it was a Custom Fretless Wonder for about $400 at the time. I couldn't get the hang of it ( the frets were too low even after I had them raised - I think it was really meant to play Jazz or something). I ended up trading it for the 1972 Deluxe from the other guitar player in the Demons around 1973-1974. I've never really played another guitar since except for a few gigs when that one was in the shop for various reasons. I've got another Deluxe and also a TV Model Les Paul but I rarely use them. I could never get the feel for Fenders and don't like playing them to this day.
Chris : You and Johnny together created a very unique live-sound. What Amps were you running?
Walter : I've always used either Fender twins or Marshall's on stage and in the studio as well. On tour with the Heartbreakers, Johnny and I would hook up a Fender twin and a Marshall together to get the high end Fender cut and the lower end Marshall boom. That was always my favorite combo. They were also all tube amps - the newer transistors never get the sound right. I remember using some Ampegs that weren't bad in a pinch but nothing got near the Fender/Marshall combo. These days I use mostly just Fender twins, because it's too much trouble carrying the Marshall around, especially in small clubs.
Chris : A lot of guitarists choose to use pedals to enhance their playing, do you?
Walter : I once used a fuzz box when I was just starting to play but soon got sick of it. I've never used another pedal since - Johnny never used them either. It's funny, I've been mixing a live show I did in Berlin last year for an upcoming release and listening to the guitar sounds from myself ( no pedals) and the other guy ( who had a mess of pedals) the sound difference is incredible - the other guitar has much less bite and boom than mine and comes across as about 2/3rds the same level as mine. I think they just reduce your signal when they put the effects on. However, I always did like lots of reverb but that would come from the amp or the board, not pedals.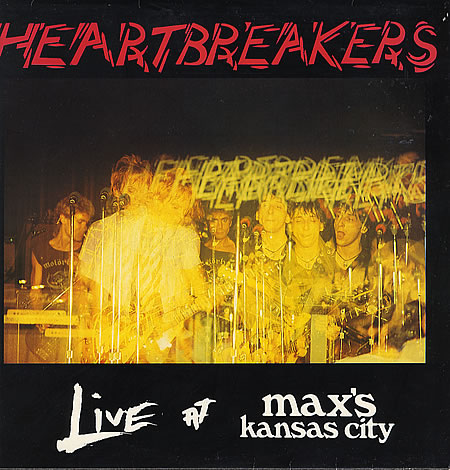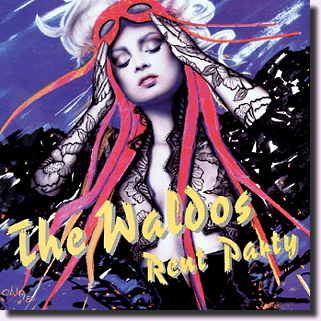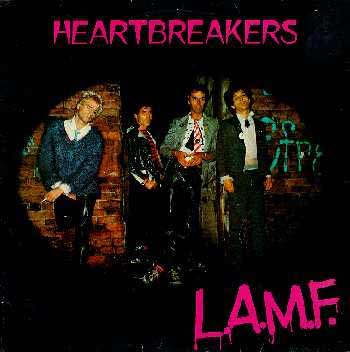 Chris : Personally, I don't think the Heartbreakers ever topped the 'Live at Max's 'album for its great, clear production. Out of the recordings you made, which are your favorites?
Walter : Probably the best I've done were the Heartbreakers 'Live at Max's' album, and the Waldo's 'Rent Party' album. The original 'LAMF' should have been better, but it never translated to vinyl properly. I liked the Heartbreakers 'Live' and Waldo's because they pretty much captured the sound I was looking for, and I thought they were great songs as well.
Chris : As guitarists, we take influence from others, mine are Keith Richards, Steve Jones, Yourself and BB King....Who influenced you and why?
Walter : I always liked the British guitarists best of all - namely the big 3 - Clapton, Beck and Page in that order, but the one that hit me most emotionally, was always Mick Taylor from the John Mayall and Stones days. I remember sitting in Madison Square Garden, in 1972, watching the Stones and hearing Mick Taylor go into 'Love in Vain' solo, and thinking, that nothing gets better than this - I felt like I was in heaven. My tastes grew a bit after that obviously, but that was the moment I remember most vividly. I liked Johnny Thunder's playing too - he had this unique sound that no one else could ever duplicate- it always sounded like dinosaurs screaming in the jungles.
Chris : OK, Many thanks Walter, take Care!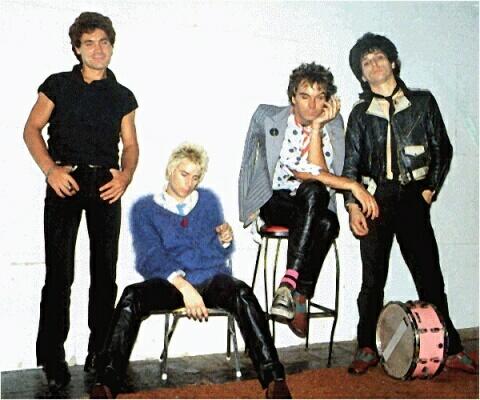 I would like to personally thank Walter for taking time out to conduct the interview, hope to see him back in the UK before too long and wish him all the best with the future release.
Check out The Waldo's at :
http://www.myspace.com/lurewalter