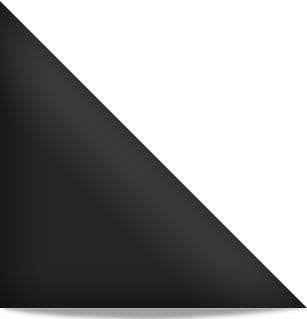 On January 13th, 2013 the hit Showtime Series Shameless returns for a third season... We are re-running Iris Berry's great interview with Zach McGowan who portrays Jody Silverman on Shamless.. Enjoy
Punk Globe:
Hi, Zack, thank you so much for joining me today!
Zach McGowan:
My pleasure!
Punk Globe:
OK, the fact that youíre on one of the greatest Television shows, I have many questions for you!
Zach McGowan:
Cool. I have a tendency to answer eight questions with one answer sometimes.
Punk Globe:
Awesome! So letís just dig right inÖ how did you get the part on Shameless?
Zach McGowan:
My agent submitted me for 4 episodes, 2 co-stars and 2 guest stars guaranteed.
Punk Globe:
Four episodes only?
Zach McGowan:
Yeah that was all that was guaranteed, then there was a couple other ones that they considered me for, another 2 of them or something like that. But the audition was just a 4 episode audition.
Punk Globe:
Were you excited?
Zach McGowan:
I was excited. You know it was one of the first things that Iíd gotten to audition for that was a multiple episode character. Most of the time I auditioned for a bad guy on CSI who would then you know, go to jail at the end of the show and youíre done. Youíre in jail. Your character is now in jail. Where as with Jody in Shameless, I knew it was a perfect part for me. They were looking for a motorcycle guy with long hair and Iíd just grown my hair long. I used to have a shaved head.
Punk Globe:
A shaved head, theatrical or political?
Zach McGowan:
I used to play soldiers and cops. You know, very different characters because I had a shaved head.
Punk Globe:
Were you a fan of the show Shameless?
Zach McGowan:
I wasnít a fan of the show yet. Iíd just watched the pilot before the other shows. I actually never even heard of the show. Iíd heard of it, like I knew what it was but I didnít, I wasnít really present during that time period, I was having a daughter during Season 1. While Shameless was airing I was basically in the middle of becoming a new dad.
Punk Globe:
Was the delivery with your daughter like the delivery room scene in Shameless?
Zach McGowan:
You know what was so funny, not what was happening exterior wise, but when I was doing that scene I had just delivered my baby, it was unbelievable what the special effects they were able to do. I was like you could probably convince someone they had a baby, it was crazy. I mean take the cameras away and this could be a birth.
Punk Globe:
Well and your line in thereÖ when you say, ďwell Karen, you are already pretty stretched out down there.Ē
Zach McGowan:
They really write such gems for me.
Punk Globe:
But youíre such a nice guy, I mean youíre really a good man in the show and even as you deliver that line, itís not an insult. Youíre just being you.
Zach McGowan:
Laura Wiggins, who plays Karen is awesome. Sheís from Georgia and sheís a really good girl and totally not crazy. Sheís not crazy at all. Not at all like the girl she plays on the show.
Punk Globe:
When youíre say to her ďYour fatherís deadĒ and sheís replies, ďthat doesnít turn me on anymore.Ē
Zach McGowan:
Right? Theyíre such classic lines.
Punk Globe:
Who writes that stuff?
Zach McGowan:
Nancy M. Pimental, Mike OíMalley, Etan Frankel, Alex Borstein and John Wells.
Punk Globe:
What about William H. Macy?
Zach McGowan:
Yeah he actually writes at least one episode a season with his writing partner and itís great to be there, the environment is so creative that a lot of things get people playing around improvising. There are a lot of fun moments that are just found. You know Joan brings so much to set.
Punk Globe:
Joan Cusack, the two of you together are brilliant.
Zach McGowan:
Iím such a huge fan of Joan Cusack. I knew early on that Jody couldnít stay with Karen. They had cast Jody to be exactly what Karen wanted at the time, which was completely opposite of what she needed at the time. And what she could deal with at the time kind of thing, and then they cast it that way. But knew that Jodyís days were numbered with Karen. And then when I read that I got kicked out in the tent. I was like literally Iím done, if Iím in this tent and if I donít find a way back in that house, I am off the show.
Punk Globe:
And what about how you and Sheila had the signals from the window? Such great humor, itís brilliant. Brilliant! That whole tent thing, and how your character really embraced it.
Zach McGowan:
The writers on this show come up with these brilliant scenarios. I mean these situations that lend themselves to such amazing humor and drama at the same time because theyíre real. I mean you actually have a guy living in a tent under the train. Itís so funny you know?
Zach McGowan:
I think Iím in a very lucky position. I donít know if this is true but I think Iím the first character thatís not in the original series.
Zach McGowan:
I believe. Because I think all the characters from season one are all original characters from the English version.
Punk Globe:
You know I tried watching the English version, I canít.
Zach McGowan:
I havenít watched it but Iíve heardÖI mean my problem with most English television is that I canít understand what is being said.
Punk Globe:
No. I know, I couldnít understand a word.
Zach McGowan:
Cause itís a heavy accent its from a blue collar family.
Punk Globe:
But people say itís really funny.
Zach McGowan:
Oh it is. Iíve heard itís equally brilliant. The idea, the essence of what the show is about is the same thing Iíve heard, itís just the execution thatís a bit different, thatís all. You have to figure they have smart writers and brilliant creative minds just like here. In fact Mark Mylod, who is the director and one of the producers on the show, the director who directed the episode I did where I was nude in front of him, and actually a lot of the episodes, he directs most of the episodes actually. Heís English.
Punk Globe:
So they stick pretty close to the English version?
Zach McGowan:
I guess,. From what Iíve heard on the show, is that the pilot, Episode 1, Season 1, was pretty much word for word except for the colloquialisms, obviously British words in Chicago terms. Then from there it stays in Season 1, in broad strokes the similar things happen then Shameless in England and then season 2 starts getting pretty far away from it and is not really following it at all. Kinda off track.
Punk Globe:
On their own.
Zach McGowan:
Yeah. Then theyíre on their own track, I mean I didnít even exist, so you know that whole part of the story line is certainly changed..
Punk Globe:
And your character is such a great addition.
Zach McGowan:
I feel so happy to be an addition to the show.
Punk Globe:
Youíre a great addition to the show because the whole thing with you and Sheelís, I mean, come onÖon the motorcycle with the baby?
Zach McGowan:
Right? You know what was so great about that too is that the day we were shooting that we had a stunt double for Joan and no one knew if Joan was going to get on the back of a motorcycle. And sheís usually down for that stuff, but you never know and itís a tough shot and Shameless is a pretty big show and we did not have control of that street where we pulled out.
Punk Globe:
It was so comical. You both with little things flapping on your winter hats, driving off on a Harley, stealing the baby from the Hospital.
Zach McGowan:
And sheís agoraphobic and sheís on the back of the motorcycle with a baby. And itís li funny. People always ask me to justify, I always think itís so justified. I mean her daughterís having a baby and her motherís instinct overtook her personal fears at the moment and then when she got home they came back because she was like ďwait a second, that was crazy. Iím never doing that again.Ē
Punk Globe:
Yeah itís like when someone lifts a truck off of their child.
Punk Globe:
What was it like working with Louise Fletcher?
Zach McGowan:
It was learning experience. And working with most of the cast itís been like going back to acting school you know what I mean? Everyone is so talented that I think you can learn from everyone on the show. Louise, specifically, itís not every day that youíre doing a scene with an Oscar winner.
Punk Globe:
Nurse Ratched?
Zach McGowan:
Such a prolific character like that and somebody who I hadnít seen her work in a long time and she just blew me away on set. She was at the reading, and when she walked in we were all like, ďoh my God!Ē And her character Grammy is so raw, she just nailed it.
Punk Globe:
: She added to the show, the show is already so brilliant obviously, but when she was on screen, she owned it.
Zach McGowan:
I was saying that. Sadly, and obviously sheís dead so you canít do a spin-off show with her.
Zach McGowan:
Itís like do spin-off show, Grammy goes to heaven and takes the place over.
Punk Globe:
Haha, and makes a methlab.
Zach McGowan:
I just love that character. She really is just so fantastic. She was so great on set. Because I wasnít around when she won the Oscar I was young, not even born yet. On set, I was just doing a scene with her and I came out and someone had their iPad and they said, hey, ďcheck this out,Ē they were playing her Oscar acceptance speech which if you havenít watched it, you have to watch it. Unbelievable. Sheís this gorgeous young woman in this beautiful gown and I didnít know this, but her parents were deaf so she uses sign language to speak to them and thank them. I talked to her about it and it turned out that by her doing that for her parents, was instrumental in closed captioning becoming part of television. She had a podium and made the statement, ďpeople who are deaf canít watch this by the way, they donít know whatís going on.Ē Not by saying it, just by using sign language for her parents and others who are hearing impaired. Itís really cool. It was cool to see. Sheís a wonderful woman.
Punk Globe:
She changed, actually changed, the face of television for the handicapped.
Zach McGowan:
Yeah I mean she put a spotlight on it. I think she said it was within a year of that they got closed captioning on television which is obviously so important because if you canít hear you have no idea what is happening.
Punk Globe:
Exactly, thatís incredible. I mean Iíve often accidentally turned it on and Iím like ďhow do I turn this offĒ
Zach McGowan:
You normally think of it that way but in reality itís very much the opposite. I mean no matter if you canít hear youíll know whatís happening.
Punk Globe:
How do you like working with Director John Wells?
Zach McGowan:
Yes, John Wells heís incredible to work with. A lot of shows or films for that matter that are heavily dramatic, will beat you over the head with the heavy drama all day long to the point where youíre like, ďI canít even take it.Ē What I love about working with John Wells, and everyone else on Shameless, itís this heavy drama to it, but it really it comes after weíve made you laugh for a long time. You know, first you make Ďem laugh, then you make them cry and that can really change things, it works out really well. Everyone has the darkness and the light.
Punk Globe:
I often wish the way they celebrate the Gallagher family and their loyalty to each other, I wish it was more like that in real life.
Zach McGowan:
Itís unbelievable. They really hold together those Gallagher's. Through a lot of crap.
Punk Globe:
Thatís whatís attractive about that show is that they really band together. Let me ask you. Let me ask you, you used to do Off Broadway. How was that for you?
Zach McGowan:
I loved it. I love theater to this day. I will always love theater. I hope to do another play some day.
Punk Globe:
Why do you love it so much? Because the audience is right there?
Zach McGowan:
I think plays are inherently an actorís medium. Like, Shameless happens to be a very actor friendly show but thereís a lot of shows that actors get stuck. I have friends who play a lab tech on a crime investigation show and every episode they come in and say, ďthe blood spatter analysis review blah blah blah,Ē and then itís the end. And so while itís fantastic they have a job they can get a little crazed as an actor. For me, Shameless is not like that at all.
Punk Globe:
What about that scene with the dying crack addict?
Zach McGowan:
Yeah. They were like, ďdo you speak sign language by any chance?Ē And I say no and they say, ďWe have this really funny idea. Do you think you could learn?Ē and I said, ďSure, how long do I have?Ē And they said, ďmaybe like 36 hours?Ē
Punk Globe:
It was so great when you were signing to the dying crack addict and then in mid signing you stop and say, ďdonít talk to her like that, sheís a lady.Ē Was that your idea?
Zach McGowan:
No that scene left very little room for improv. I had to learn, it was hard actually to learn sign language and then the lines. Itís actually been a really fun time. Theyíve had me do all kinds of things I never thought I would do. They just throw those songs at me totally out of my register. Cyndi Lauper. So out of my register.
Punk Globe:
Oh yeah! What about the song that you sing when youíre having sex?
Zach McGowan:
I couldnít have a deeper voice and Seal could not have a higher voice.
Punk Globe:
Thatís genius. I mean itís so genius.
Zach McGowan:
Oh itís great. Those episodes were some of the most fun Iíve had. Especially David Nutter that directed that, heís really an amazing director. He directs every television show. His credits are unbelievable. He was so fun to work with. Itís amazing when you work with people whoíve had such success and are everywhere, but yet itís just like they love it so much that theyíre like a kid in a candy shop and heís having so much fun on set. Working with Joan and everyone on the whole show, is like that and itís refreshing because Iíve been on sets where itís certainly not like that. Where people are like ďI canít believe this. Can you believe what theyíre doing?Ē and complaining about everything whereas Shameless people are cool.
Zach McGowan:
Everyone on the show is really cool. Bill had us all up to his house to watch the first episode. The end of the season, you know, we all got together and it was really fun. Especially because we go to Chicago for the exterior. We shoot indoors here in LA, but we shoot the outside stuff in Chicago and we all stay in a hotel and those become wild.
Punk Globe:
Oh my God. Are you all on the same floor?
Zach McGowan:
Yeah its nuts.
Punk Globe:
That must be pretty loud.
Zach McGowan:
It gets pretty crazy.
Punk Globe:
You know that Shameless Christmas song?
Punk Globe:
Why were you not there?
Zach McGowan:
When they were shooting that, I was still weekly being hired as a guest star because I was only supposed to do 4 episodes and every week they would call me up and be like ďare you available to come in and do the next one?Ē And Iíd be like, ďof course.Ē Thank God! You know what I mean. The whole time. You know I always tell people Jody was out in tent. I really was in the tent. I didnít know if I was coming back inside.
Punk Globe:
Thatís really funny. You were in the doghouse. and got back in. literally
Zach McGowan:
I was in the doghouse. The whole season.
Punk Globe:
And you got back in. Literally.
Zach McGowan:
I worked myself back in.
Punk Globe:
Thatís brilliant.
Zach McGowan:
Yeah it was really fun. It was a fun experience in fact I think in some ways I had it harder that way getting on the show, now Iím a series regular and Iím on the show now like everyone else. But also the other people did it the other way they had to go through the network testing and all those processes, which can also be very nerve wracking. So either way when you get on a TV show and youíre not just offered a television show, which only happens to a select few, hopefully one day Iíll be one of those.
Punk Globe:
Like William H. Macy.
Zach McGowan:
Yeah heís the reason the show got happened. They need someone like him to get the money behind it.
Punk Globe:
In that Christmas song he seems very fatherly in that song which he obviously isnít a great father figure on the show.
Zach McGowan:
On the show heís kind of like the father of everyone. Heís very nice, always giving everyone kind fatherly advice but heís a sage actor. I mean look at him. Heís had such a prolific career. He struggled for years in the early part of his career. He didnít really have greater successes until later on.
Punk Globe:
Fargo is the first time I remember seeing him.
Zach McGowan:
He was in his forties already at that point. Heís got a lot to teach. I think he actually used to teach masters classes in theater at NYU. So he has a very sharp brain.
Punk Globe:
Obviously heís got a career that has the lineage thatíll go on forever. He probably never expected this.
Zach McGowan:
Heís played every part you can imagine.
Punk Globe:
Yeah heís played some weird parts too.
Zach McGowan:
Heís played parts that would normally be very forgettable on a movie. He came through like that. He was a character actor playing smaller parts. Heís really done so well and heís awesome to work with.
Punk Globe:
And itís amazing because he has played these odd characters and thereís something very charismatic and charming about him as Frank. And I never thought I would say that about William H. Macy but I donít know heís not a sort of good looking person like your character is. Like the minute you saw your character, youíre like ďWhoa. This guy is hot.Ē
Punk Globe:
: Youíre welcome. But with Macy, he just becomes more and more attractive.
Zach McGowan:
Which is actually really scary how good he is at playing Frank. Heís amazing.
Punk Globe:
And heís so fast on his feet. Like the minute he sees that you and Sheila are together. he says ďIím so depressed because of this, I need something, gimme something.Ē And itís really for Monica, his wife. Heís character is really quick on his feet with the hustle.
Zach McGowan:
Heís so good at it. I think that heís so humble. Heís really a humble guy as a person that heís willing to do everything that you need to do as an actor to play Frank and a lot of actors wouldnít be necessarily willing to go there and to do that.
Zach McGowan:
I was shooting that day but I wasnít there in the room at the time.
Punk Globe:
He comes off as a sociopath but he does care. He cares about Moni??? He really cared about his mom.
Zach McGowan:
He does have a heart but heís also an alcoholic and drug addict.
Punk Globe:
Yeah, itís amazing how well he plays that part.
Zach McGowan:
Itís like he would make sure you were all right, and then steal your money.
Punk Globe:
What were you doing prior to the show?
Zach McGowan:
Prior to the show I was pretty much focusing all on voice-over work. Iíd made my living doing voice-over work for 7 years. .
Punk Globe:
Congratulations. You have a great voice.
We agree with Iris. Zach has a great voice and we are looking forward to season three of Shameless...