The Wonder Years
"Get Stoked On It"
(No Sleep Records)
Release Date: October 30, 2007
By Carl Macki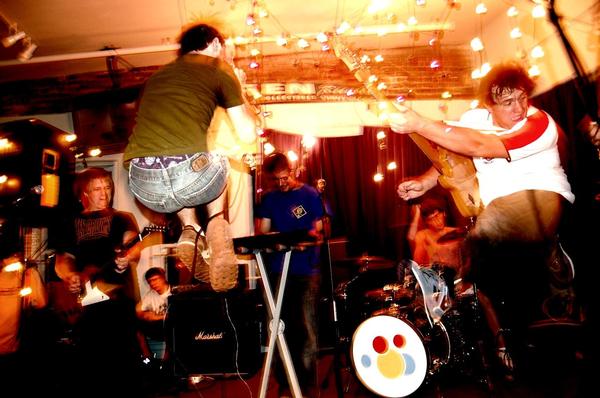 Band Members
Soupy Campbell
Vocals/Piano/Beard
Kennedy
Drums/Vocals
Mikey K
Synth/Vocals
Josh
Bass/Vocals
Matt Brasch
Guitar/Vocals
Casey
Guitar/Vocals
Rachel Minton
Vocals
Track Listing
Keystone State Dude-Core
Bout To Get Fruit Punched, Homie
Buzz Aldrin: The Poster Boy For Second Place
Let's Moshercise!!!
What If We [Swam] Into Nothing?
Racing Trains
Zombies Are The New Black
We Were Giants
My Geraldine Lies Over The Delaware
Dude, What Is A Land Pirate?
I Fell In Love With A Ninja Master
When Keeping It Real Goes Wrong
Links:
http://www.myspace.com/thewonderyearspa
purevolume.com/thewonderyearspa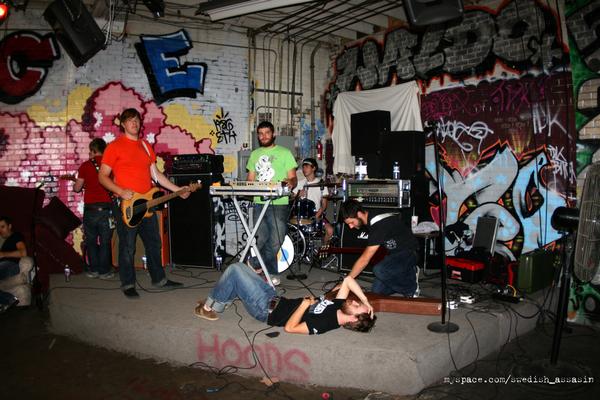 Pop punk meets hardcore in this recording by The Wonder Years, a rather colorful bar band with a righteous-sounding vocalist, Soupy Campbell.

Their well-honed, humorous lyrics split the thick wood of coming of age in their songs; and. yes, this makes for fine listening.