Voice of Addiction
"Revolution"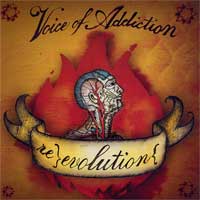 CD Review by Carl Macki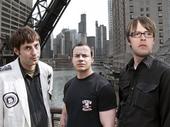 Personnel:
Ian Tomele (Vox, Bass Guitar)
Rob Mann (Drums)
Jeff Walschon (Guitar, Backing Vox)


Chicago Ska Punk band Voice of Addiction puts it you straight:
"Everyone is addicted, whether is be drugs, alcohol,
religion, sex money, etc.
Our job is to be the voice that puts
these things on the table of discussion
that otherwise might be overlooked.
We might be best understood by not wanting
to reinvent the wheel, but rather wanting to dismantle it!"
-- Ian Tomele.

The band has a crisp rhythmic sound with an urgent vocal counterpoint.
"Revolution" their new album, is filled with ardent desciptions of injustice; "Martyr"
"I opened up my eyes today, I thought they lied to me, know they lied to me
I start to crawl out from my cage, to find another way. . .
worthless consumerism . . .all the ad firms, they gotta know how to sell,
They lost your name, but got your number, a number they paid well for so they can make you want things, that you have no need for."
"Broken Homes and Broken Bones"
Seems all of our lives we've been dying to forget,
the broken bones and broken homes.
Its survival of the fittest, gotta be in this to win it,
at least that's what I'm told.
Chances are scarce still they want us in the race,
'cuz nobody reaches the end.
Shoot for the stars, success line your pockets,
who cares who gets stepped on.
The anti-capitalist politics of Voice Of Addiction don't stop there --
"I don't wanna work myself to the bone
Just to keep you world spinning round
I've got my friends and family and we'll be just fine
No countries to be divided, we'll be just fine"
Fine with us!
http://www.myspace.com/voiceofaddiction