Turn Me On Dead Man
"Technicolour Mother"
Alternative Tentacles Records
b
y
Ozgur Cokyuce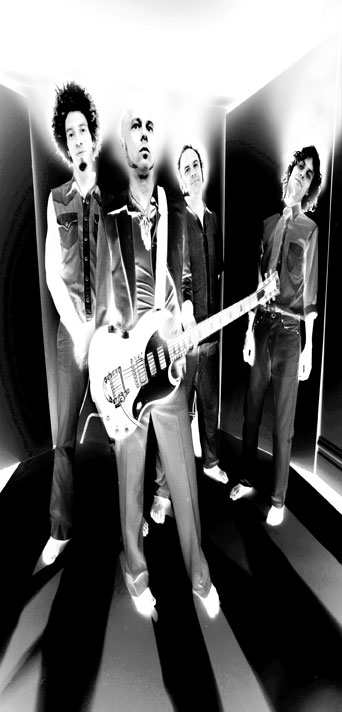 Alternative Tentacles Label has released Turn Me on Dead Man's "Technicolour Mother" album recently.The band which formed in San Francisco in 2000 are a psychedelic rock quintet and Bay Area loves them a lot for their crazy and "really very loud" live shows.Turn Me on Dead Man(also know to have apeared at the SXSW music conference) released this new album after only a year later than their first album "God Bless the Electric Freak".
"Technicolour Mother" is a magical journey but with an unknown destination and that is exciting. You can meet alternative rock,metal riffs and psychedelic melodies in this nice journey.

Mykill Ziggy

's take you somewhere out of this world and we need to be taken out of this world from time to time especially if its the vocals of someone like Mykill. The standout tracks of "Technicolour Mother" are the opener and instrumental "Child in the Sunburst Pyramid",my favourite and probably the album's best track"Pharmaceutical Rainbows" (with its brilliant hevay metal solo) , "Her Planet Is Love" and "Galaxina" which shows how colorful and dreamy vocals Mykill has. Although there are influences from this and there naturally,Turn Me on Dead Man has a genre of its own, and Technicolour Mother is the proof. If you like loud music with a true spirit this is what you are looking for.
This album is not for everyone,it's a must for special people.
Bands interested in getting reviewed can send material to

Ozgur Cokyuce
19 Mayis Mah.Gunesli Sok.Inta 2 Apt.A Blok D:13
Kazasker - Istanbul - Turkey