TSOL Early Years Live
DVD -- MVD Visual
In Surround sound

BY Carl Macki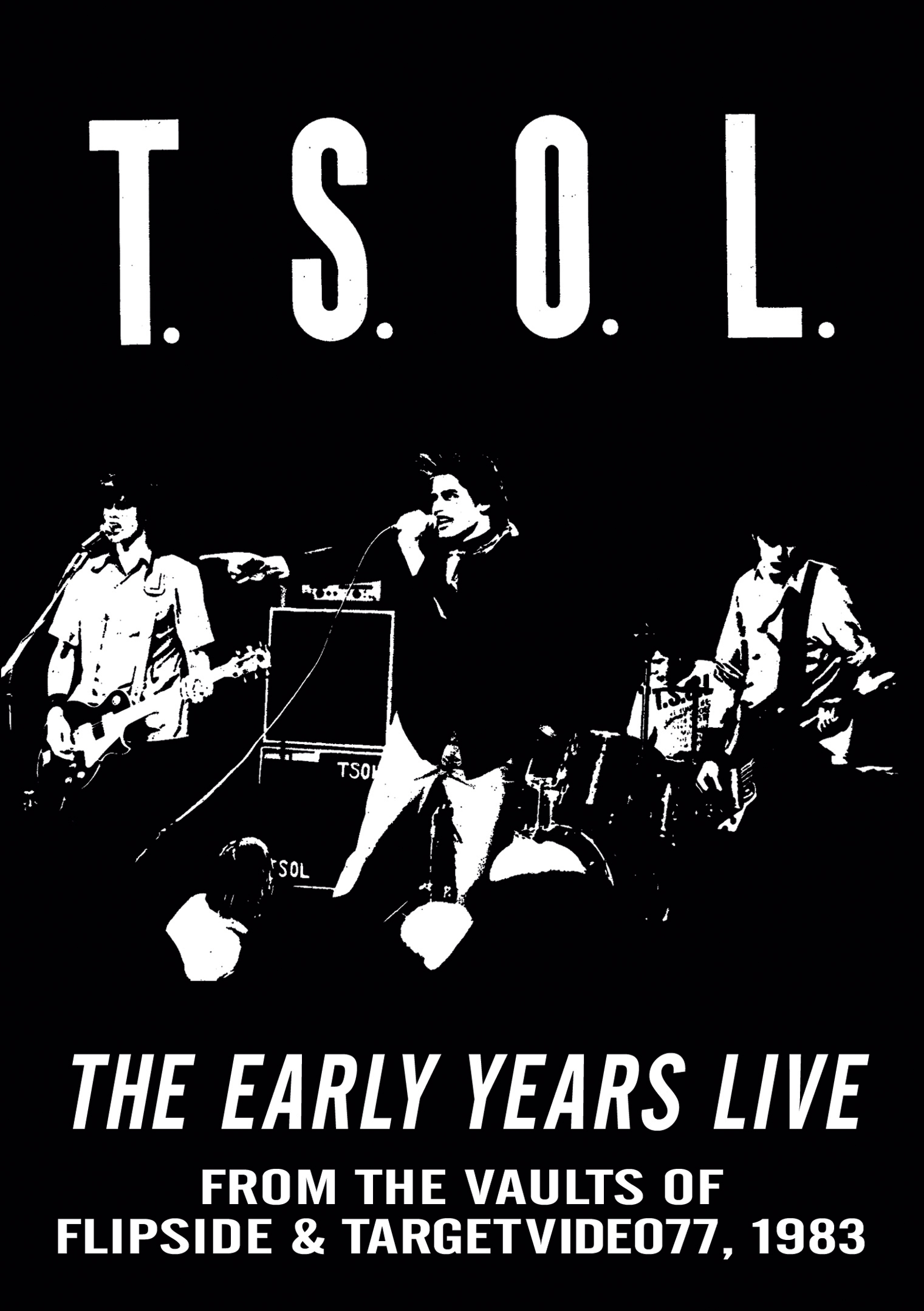 Another one from the Target archives by MVD Visual. Includes performances from Flipside (the fanzine, label and festival) circa 1983.

TSOL, or True Sounds of Liberty, is an influential hardcore band from Long Beach, which formed in 1979. They have not been active for many years, say thirty,

This release is a good sign that they will be be more touring.

Track Listing
Beneath the Shadows
Sounds of Laughter
Love Story
Forever Old
Man and Machine
Darker My Love
Waiting For You
Weathered Statues
Superficial Love
Wash Away
Abolish Government /Silent Majority
The Other Side
She'll Be Saying
Code Blue
Members
Featuring Jack Grisham -- Vocals
Ron Emory -- Guitar
Mike Roche -- Bass
Francis Gerald Barnes -- Drums


Bonus Material
Reading by Jack Grisham from his forthcoming book "An American Savage Reformed."
Includes bonus live clip of TSOL (2007) from Team Goon/Big Wheel Media.