TRICLOPS!:
OUT OF AFRICA

OUT OF AFRICA
Triclops! comes from members of SF bands Bottles and Skulls, the Lower Forty-Eight, Victims Family and the Fleshies, they play progressive or acid punk. That means they run in circles in addition to charging straight ahead. This is thoughful and interesting stuff. Lyrics are quite involved and the titles of the songs don't seem to declare what's inside.
They started as an experiment by two of them from 2005. In 2006, "Cafeteria Brutalia" EP on (Sick Room) was released.Things just grew wildly since then.
The band has toured with The Melvins, Comets On Fire, The Locust, Acid Mother's Temple, Qui, Dragons of Zynth, Don Caballero, Big Business, etc, etc.
"Out of Africa," is their full fledged CD with a mere seven songs. Yet each contains a huggernaut of a world.

Triclops! has been called the "Best live band in San Francisco" by SF Weekly--yet they added, . . ."Provided you like your music unpredictable, aggressive, and more than a little bit threatening, yes."

This album may be a bit too tripped out for many readers. It is a keeper.
Check out the band's comic.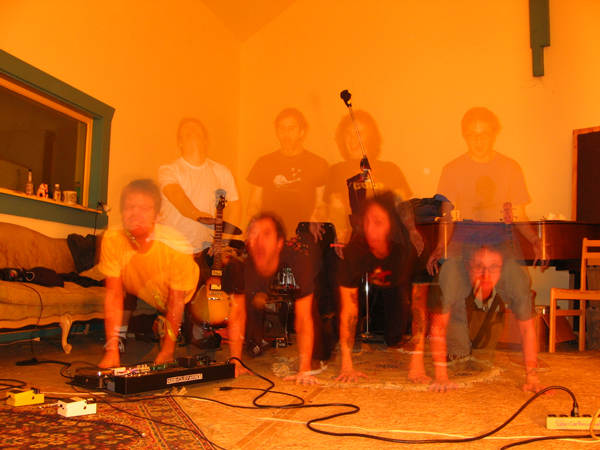 TRICLOPS!