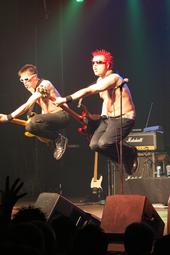 Imagine my delight when I opened up the mail box and got this package. The latest 2006release from one of my favorite bands... I remember meeting the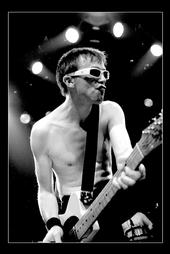 band years ago in San Francisco and was thoroughly entertained by their music and loud snotty attitude.. Lead Guitarist Olga (who is a self taught guitar player) and the band have been dishing out their own unique brand of Punk Rock for years now and this CD captures 18 fun tracks. Filled with Olga's cheeky lead vocals, singalong choruses, humorous lyrics and tight music.............
I am sorry that the CD does not include a song that they share with my band the White Trash Debutantes and Ricky Martin "Livin' Lavida Loca" but the CD does include "Spiders In The Dressing Room", "I'm A Telly Addict", "You Won't Be Merry On A North Sea Ferry", "Poor Davey', "I Dig That Groove Baby" and more... You can't go wrong with the Toy Dolls and this CD Rawks.......