"http://www.w3.org/TR/xhtml1/DTD/xhtml1-transitional.dtd">
THE FALL
Lemington Assembly Rooms
November 2009
Review By: Rotten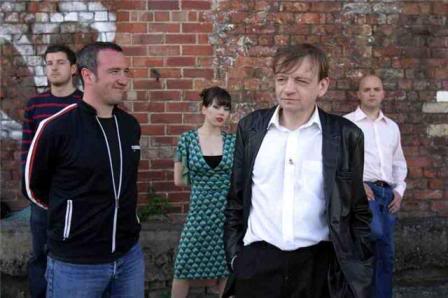 MARK E. SMITH has always been many things, Manchester legend, grumpy old man and more importantly, lynch-pin of THE FALL, who now must be on their 10000th line up!
Having seen them last year, I was wondering if this show would see less of a shambolic, laughable SMITH, and some clear lyrics......well, while this line up played a great show, MARK was his usual self,,,,,,,reading bits of paper, turning the equipment up or down to suit himself, throwing mic stands and mics to the floor and picking up another, searching jacket pockets for something......but, hey.....wait......This is THE FALL......so while all that looks shambolic, it sets the one of the band well, with their industrial, punky rhythms, weird keyboard sounds and powerful rhythm section.......
Unfortunately, I didn't recognize a single song from the set that night, and neither did my pal an long time FALL fan John.....so all I can say is go see them for the fun of it!