"http://www.w3.org/TR/xhtml1/DTD/xhtml1-transitional.dtd">
"Memories"
Review by Michael Rys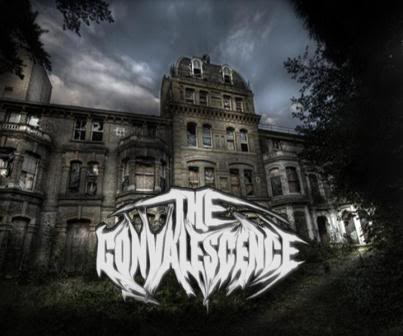 Toledo Death Metal band The Convalescence have toured quite a bit and played with some powerhouse acts in their short existence.They are a hard working band who goes out of their way to court and keep fans.That's gonna get em places regardless of what I think of the CD in my player... Now here's my opinion. First off there are some very cool riffs through out the grinding guitars ( think Godflesh on steroids), they fucking use an auto tune in some places which is really freaky for a metal record. Those moments it is used are the only times you'll hear vocal melodies,and those occasionally are also dotted with lead axe runs and or melodies,like the ones in the song Black Roses which is by far my favorite on this CD.
My over all view on this CD is mystified and puzzled.I like the fact they throw some pretty whacked out stuff in there, and the music is heavy as hell but what puzzles me is the vocals.There is this sound Ive heard myself make,its when my entire stomach contents are about to erupt in its vile flu ridden glory..... its a gut wrenching sound that if you heard it would most certainly make you want to call 911 right away. For days afterwards I cant even speak right, and this dude sings like this through every song. I don't know whether to be amazed or disgusted.
Take 1 part Vivisect era Skinny Puppy, mix in some Christian Death, drop the tuning on the guitars to bass level,and finish it off with every Swedish death band your ever heard and you have Memories by The Convalescence.