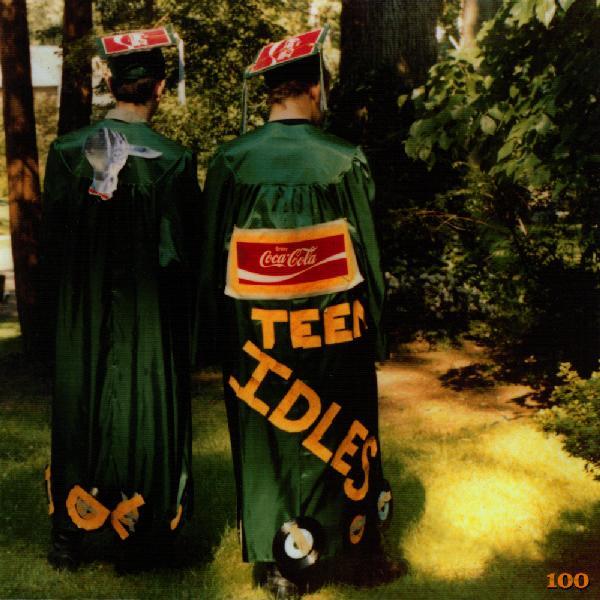 TEEN IDLES
"100" (EP)
By Tyler Vile
TRACK LISTING
1. Adventure
2. Teen Idles
3. Sneakers
4. Trans Am
5. Fiorucci Nightmare/ Getting in My Way
The Teen Idles were formed by Ian Mackaye and Jeff Nelson, later of the highly influential
MINOR THREAT, and the obscure EGG HUNT.

This release is hailed by most critics as an important artifact of punk rock.

The band sounds as if they were trying their best to ape THE RAMONES, and their professed idols/mentors, BAD BRAINS. This is before the band members, specifically Mackaye and Nelson, found their own voices; and went on to be the punk heroes and people they are today.
It's quite interesting to hear "Straight Edge's" reluctant founder and friends at approximately my age, doing what I do.
I find it almost as if I were looking into; or listening to a musical mirror image of my friends and I.

Our music doesn't sound the same as theirs, but I can hear clearly that the initiative is
the same today in young punks as it was nearly thirty years ago.
TEEN IDLES MY SPACE PROFILE

http://profile.myspace.com/index.cfm?fuseaction=user.viewprofile&friendID=40726795