Tara Rez and The Duel Not Your Ordinary Punk Legends in their own time in London and Brighton.
Tara Rez grew up in London and she's a banshee of a singer along with some real good musicians calling themselves The Duel. Tara and her group are definitely punk rock. I say so because some people thought punk died out after 2 or 3 years in the seventies. Tara is the kind of girl who comes over to your house because the whole neighborhood knows you now have one of those above the ground swimming pools which the whole family gets together and assembles the pool. She's in blue jean cutoffs and a rad T shirt. She's got a plastic bag with a pint of Jack Daniels and some marlboros in it,which she tucks away under some weeds and bushes before she swims so no moms and dads lurking around can see it.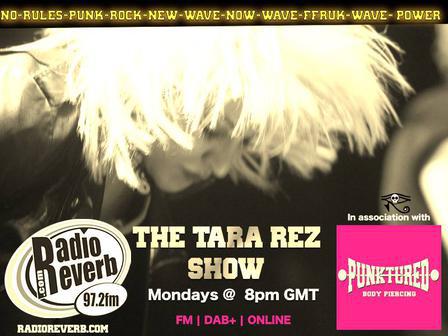 Her music is full tilt punk rock! A few of Tara and The Duel's musical influences include The Ramones,Blondie,The Dead Boys,The Dictators, Patti Smith,The UK Subs,The Stooges,Jayne County,The New York Dolls, Blondie, Eddie & The Hot Rods, The Ruts, The Clash,The Sex Pistols. But can also hear the influence of people like Steppenwolf and Joan Jett in their music. The Duel's music is very driving like Iggy. A cool thing is it's got "freakouts" like on Eric Burden & The New Animals 1966 "When I Was Young" single and a bit of Janis Ian,too. Their lyrics are a mixture of Patti Smith,The Psitols, Debbie Harry and Chris Stein add a bit of psychotronic tension.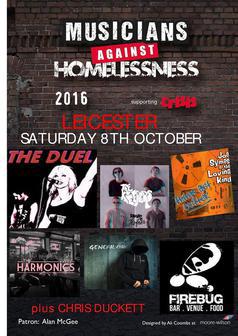 Tara is also a very popular disc jockey on Brighton's RadioReverb.com. Just google Radio Reverb.com and you'll have to look through a short menu listings of stuff,but she's there. You can listen online. She's on all night with a show starting at 8:00 PM every Wednesday. Tara Rez is a punk beauty, the ultimate coolest. She's a genuine rock and roll singer, The Duel consists of Tara Rez-Lead vox / guitar, Andy Duke on bass, Ed -guitar and Simon Edwards-drums. The group first got together in 2001.And went through several musician changes Tara and Andy Thierum were the mainstays of the band.... They first met in 2001 and a half an hour later they sat down together for hours and they started writing songs. Tara and Andy were the group's main songwriters, until Andy left the band to pursue his own solo project
Onstage The Duel are pure bad ass pulse acceleration and I think punks in the good old USA would like to see them do a tour here. Tara describes herself as having attended "Rock and Roll High School" something like in the movie featuring The Ramones. I talked to her on Facebook for just a very brief bit of a "back and forth" and Tara is very sincere,not at all sarcastic and elitist. That's always a relief. I've dealt with bigshots who acted like your attention pissed them off. There are plenty of youtube clips and video items on Tara and The Duel in Facebook. Ed sometimes plays these feedback overlays that would remind you of Eliot Michael or Jet Terror on Jayne County's albums and singles or possibly on the Electric Prunes or The Blues Project with bar chords that remind you of Ron Asheton or James Williamson from The Stooges. So anyway,Tara, Andy, Ed,Simon can really pick!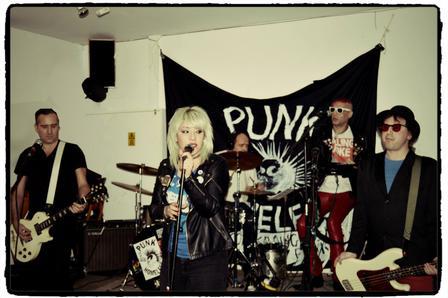 If Tara Rez and The Duel ain't enough to make you forget about MTV/VH1 then I don't know what. I think they deserve to be rock stars and in the past year Tara has actually become one of my female heroes. So let's hope Their next single is smash hit and it makes number one in the same top 10 ilike The Flamin' Groovies,The Chesterfield Kings, Blondie, The Distillers, The B-52s'
Of course,there is that undefined yet perpetual struggle I've talked about in some of my articles. At the above ground pool I mentioned in prior articles. These struggles are perpetual,there are no clear cut winners or losers. We do score touchdowns a'plenty. It all continues anyway and I'm sure Tara Rez and The Duel will always be willing and able to fight the good fight.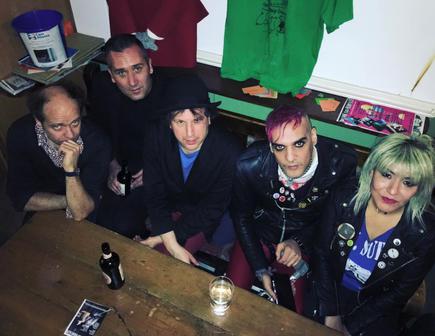 There are some unusual touches to the group. Right now they are very popular in The UK and Europe. They've played many gigs for the homeless,the mentally ill and AIDS.Onstage they are loud and exciting. In the studio they are incredibly creative and they use a wide variety of chord progressions and tempos. Right now Tara Rez and The Duel are off the road for a few weeks yet it's a solid fact they deliver the goods in their live appearances.The Duel have released a number of outstanding singles and albums since they first got together in 2001 and they've got 9 albums you can download and listen to on Soundcloud: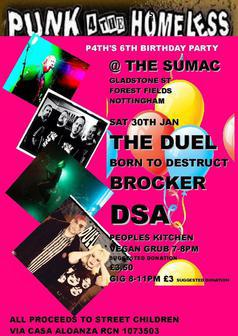 Tara Rez and The Duel Albums on Soundcloud
Frustrated but not Alone(2001)
Agent Egypt(2002)
No Fury(2003)
Let's Finish What We Started(2006)
Childish Behavior(2009)
All Aboard The Crazy Train(2011)
Soundtrack to The End of The World(The Zak Splash Story)-(2012)
Waging War(2014)
Waging War To Hold Love(2016)