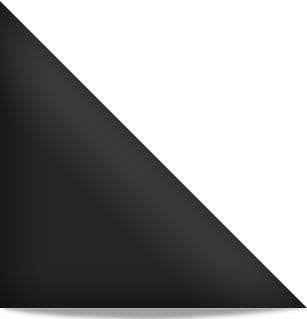 Sylvain Sylvain is the guitarist of the century. In the early 1970's he joined the NEW YORK DOLLS, and in this interview he talks about the formation through the breakup of the Dolls. He also goes into great detail of his solo career, tension in bands, and the amazing future he deserves. He is truly, "the nicest guy in rock 'n roll."
Sylvain Sylvain:
Not so bad [laughs].
Punk Globe:
Music often speaks louder than its lyrics, what outside of your lyrics were the Dolls trying to speak?
Sylvain Sylvain:
I don't think the Dolls were trying to do anything [laughs]. Their legacy is nothing was planned.
Sylvain Sylvain:
Well, I think if you try to do something, if you really plan, not try, if you plan on doing something it comes out cheesy. It is very transparent, it's not real, you know. It's hardly any good. That's why as a performer, I like to learn and do my craft basically by flying from the seat of my pants, without that much rehearsal, and really create with not planning.
Punk Globe:
What lineup (including Billy-era & Dolletes), do you think was the most successful? What line-up was the "most fun?"
Sylvain Sylvain:
Well it's not over yet, so… [laughs], it's still happening I don't know. But it's always gotta be fun, you know the New York Dolls never made money. It's gotta be a lot fun at all times.
Sylvain Sylvain:
The deal was, I met Malcolm and Vivienne during a trade show in 1971. I had just started the Dolls, the name of their company was Let It Rock. They had just came to America to sell wholesale to shops, boutiques, etc. Basically I just introduced the New York Dolls to them… And I had told Johnny Thunders and David Johansen to come up, go around. Their room was one of the rooms we went to. This was all held at a hotel, it was before convention centers. We invited them to see the Dolls at the Mercer Arts Center. A lot of people just remember that guitar story, but that guitar story is groovy too.
Which, you know, I have my guitar and I give it to Malcolm after the Dolls break up. Me and Malcolm drive up from Louisiana to New York, and he tells me that the Pistols will be my band. This, seven page letter, is in the Rock 'n Roll Hall of Fame… He said, "this guy can't sing but he can sure sing better than Johansen!" and stuff like that… He convinced me to give him my piano and guitar. The piano he sold and he used the money to rent his place, his first office. This is where he got going with the musical part of his career. My piano paid for that. You can hear the guitar and the piano on the New York Doll's third album, "Red Patent Leather" where Malcolm and Vivienne made all the Red Patent clothing and all that stuff. We were writing all these songs and recording. That guitar was a white Gibson Les Paul, a custom 1973. I just talked Steve Jones and he asked me, "How can I get more of those?"
Punk Globe:
…speaking of the Dolletes, did you guys ever record anything?
Sylvain Sylvain:
Sylvain Sylvain: With Peter Jordan and Tony Machine… No I think we just did live shows, we just crashed into that and, you know, just needed to pay our rent. Like every musician, you know, looking for our next gig.
Sylvain Sylvain:
Right, right, right. No they were good. I did pretty damn good, and they did ask me for a third album. You know, either my ego was pretty wild or I just felt like I could've done really, really well, but it just didn't happen. I just went to Europe, where I was the most successful for my RCA record career. I just went there and worked there throughout the early and mid-80's. I got to play with Jerry Nolan on some of his records. In Sweden I was on the charts a lot, and even got on television. I released a single in Scandinavia "Out with The Wrong Women" b/w "I Love A Little Pussy." Peter Jordan borrowed that title from a book he was reading. The cover is where it's at, Johansen was wearing a Cyrinda Foxe dress. He was lookin' hot, I wish he still looked like that [laughs].
Sylvain Sylvain:
I don't think it is just radio play, I think everything is important. I think you should take advantage…every generation comes up to a hill that you gotta climb over, wherever technology is concerned. I think the best way is to try again rather and fight it out. In my day, they didn't want to touch us, everything about us scarred them. Max's Kansas City was really the Velvet Underground's hang out. They hated us, we got our ass kicked. By the way, we only make believed we were gay. And there they were like full drag queens, like the Andy Warhol Superstar stuff, they embraced us. Lou Reed didn't like us, he canceled our very first show in England when Billy Murcia was still our drummer! It was two weeks before he died, poor guy.
Alotta people think, "man it was so great!" It wasn't that great for us, no, you shoulda been there. It wasn't that easy, God look what happened… but anyways, we did it because we were bored, it was so mundane to us, to me especially because I was in the clothing business. I'd look at these stadium bands, my favorite songs were about your girlfriend having huge tits. It was tough, it wasn't easy. They would be playing twenty minute solos on their guitars… and to us it was okay I'm going to start a band pick up chicks.
Sylvain Sylvain:
Well in that short year, from one album to another, a lot had happened. So it was really… um, it wasn't rushed. You know a lot of the songs that ended up on the second album were tried on the first album and passed up. You know, there was a little more poison in the band and there was a little more separation. It is like we were chasing that high, we never landed. But making records should always be a surprise, especially in the New York Dolls album, present and past and future, if there is anymore. I kind of embrace that if one is different to the other. You know the third album, "Red Patent Leather" I thought those songs were really the stuff. You know the "Kids are Back" [starts singing] has the same riff as "Chinese Rocks." In a way, I also had something to do with writing Chinese Rocks." [Laughs]. Johnny's most amazing talent was borrowing. It was unforgettable. He had all these great hook lines. He had the best hooks. "You Can't Put Your Arms Around A Memory" and "Lonely Planet Boy" have the same two chords and the rhythms are the exact same. Sometimes you borrow, whatcha gonna do?
Punk Globe:
What is your thought on artists like Pete Doherty?
Sylvain Sylvain:
Well, of course, they [Pete and Johnny] have their similarities; they have it in their writing. They have that high pitch voice too. They have that nonchalant attitude. It's enduring, something about it. It's not just heroin, they have similarities. They both like the same medicine, if you will… But I try to tell people that never knew Johnny that when he was really straight he was such a virgin to vice. He was the coolest.
Sylvain Sylvain:
I had a band with Jerry Nolan, but I would like to make clothes; did whatever I had to do to pay my rent. I never made money with the Dolls (in the 80's). When Johnny died in 1991, is when our managers told us they had some money for us. I made $800 bucks every six months, whatever. I was forced to have to work. But in 1997, I put out another solo album. I sold 10,000 copies of that thing, it came out worldwide. I did all kinds of productions, like in California. I did a band Motorcycle Boy, right after Johnny and my father died. I moved to Hollywood and produced bands. I kept as much of a musical career as I could, I supplemented it with making clothes and stuff like that. I did what I had to. Like now, I'm looking for work. I think, were still playing, I have the Batusis too. It's a great guy-sexy-song band.
Sylvain Sylvain:
Yeah, our record company kinda fell apart, unfortunately. Smog Veil Records is no longer, we are kinda looking around. The record has great production. We have the guy from Wilco. SO we are shopping around, me and Cheetah are talking. We are the 'damn Yankees…' I think it should come out some time this year. It's what I would do if I was on my own basically. I'm looking forward in the near future to doing a Sylvain Sylvain solo album. But of course in the Dolls, uh… I basically got a partner to deal with and sometimes that partner doesn't deal so well. We don't see sometimes the same way, but then again, every partnership has compromise. Batusis gives me the excuse, privilege, to be me.
Punk Globe:
If the Dolls are trying to sound like the Dolls, why don't you re-record some of your old demos, "Teenage News," "It's on Fire," "Red Patent Leather…" Are the Dolls trying to sound like the Dolls at this point?
Sylvain Sylvain:
Uhh, well it's, I wish I could do this and I'd probably present it. I've been trying to do "Showdown" and, even "Frankenstein" or "Vietnamese Baby." David is calling a lot of the shots, again, and I feel that's the reason why we are in the caliber we are in now. I don't think I wanted to see this band become nostalgic, in today's time. BUT, I also didn't want to just… I don't know.
Sylvain Sylvain:
No, not at all. I mean, I wish I could be… I want to give you the new songs and the old songs. I just I, basically think that at the end of the day it's the audience that gets to choose. I don't want to shove anything down your throat, but the only way that I could try out these new songs is by getting out there and giving a few out during the set, but also, I don't appreciate being criticized by the new albums, and sometimes it hurts me because I am trying my best. I'm not trying to be plastic. These are things from my heart and soul. I didn't join the New York Dolls yesterday, today, or tomorrow to make money. We are very successful in a way they don't pay for. It's rewarding to be an influence.
Punk Globe:
Thanks so much for the time, Syl, any advice you could give the readers out there?
Sylvain Sylvain:
I think I could help out the musicians: it's a preforming art…you gotta get out and you gotta learn it by performing. No matter what happens, even if I do solo or projects with other people, the name that I invented and created, that is mine, alone; there will always be a New York Dolls.