Members of the Stranger Things cast made a visit to the Edmonton Expo. Gaten Matarazzo and Caleb McLaughlin.
The teenage boys were accompanied by family members instead of just their agents to the expo. Caleb doesn't take life too seriously. As he shouldnt, at thirteen-years-old. He is ripe with good manners and etiquette and showcases a zest for life and making other people happy. Gaten is one cool little dude. He is an advocate for cleidocranial dysplasia, a condition he was born with that affects the development of his teeth and bones. This rare condition has left him without a collarbone, and without adult teeth. His Stranger Things character, Dustin is teased in the series for his speech and ability to contort his body.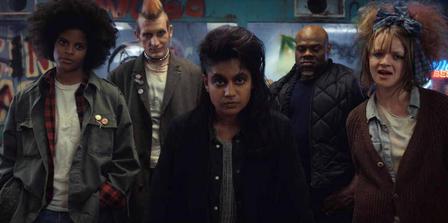 It's refreshing to see these kids still being just that - kids. The hype of hollywood hasn't taken away from their youth.
During their panel the two discussed season 2 of the acclaimed series. The music. The friendship. The strong story arc. The revival of all things 80's and awesomely enough - girl power. With a strong female lead, these boys are proud to take the side stage, stating 'it's great that a girl is the front runner and the whole focus of the show is on her storyline'
Stranger Things have reminded the world that strong female characters are not a monolith. The strong female can be an ordinary girl, often, it is. The Netflix original is a clear homage to 80s flicks in genres that aren't known for their progressive treatment of women.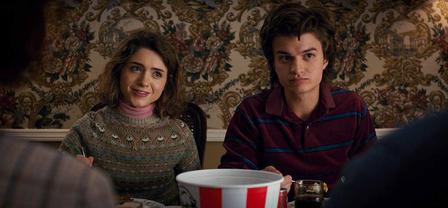 The badass of the series, Eleven. At first glance she looks as though she could be a boy. The identity confusion is one of the first inkling's that Eleven might not be the typical badass little girl. Part of her appeal is she is both strong and vulnerable. Neither trait cancelling out the other.
Stranger Things challenges and overturns tropes, vanquishing flat female characters and replacing them with strong, contended females. It's great that girl power is one of the primary pieces of the show that all cast members discuss.
A new female is joining the roster for season 2 hitting Netflix in November.