To many people, myself included, Jerry Nolan and Johnny Thunders epitomized the mystique of Rock N' Roll cool. They dressed to the nines, played in two of the most badass bands in the world (the New York Dolls and the Heartbreakers) and dabbled in the dark drugs. More than dabbled actually. In the end, to some, they were just as notorious for their habits as for the influential bands they played with. "Too Much Junkie Business" was the name of one of the Heartbreakers songs and this book peels away the layers of mystique and tells a rough story of a talented guy who couldn't conquer his demons.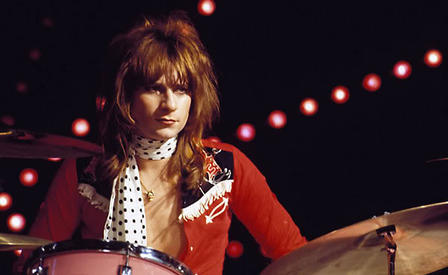 Raised in New York, his family later relocated to Hawaii where the young Jerry saw Elvis in concert, and then later to Oklahoma. It was there that Jerry started his first band and got serious enough about music to start gigging. His mother then moved them back to New York and that's where his odyssey really begins. Making a reputation playing with bands including colorful characters on the rise like Suzi Quatro, Billy Squier and Wayne County, the stars would soon align when the Dolls suffered a tragedy with the death of their original drummer Billy Murcia.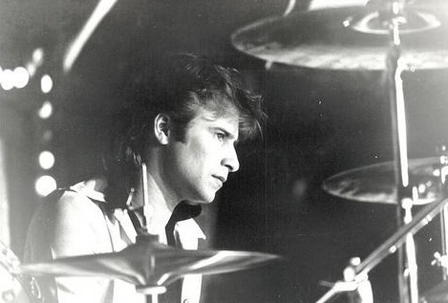 Nolan and his boyhood pal, Peter Crisscoula (later Peter Criss of Kiss) worshipped Gene Krupa and adopted a certain "swing" style that would define both of their playing styles. They both went to audition for the Dolls but Thunders and Sylvain Sylvain have both stated that Nolan was always their only choice from the start. Nolan's style was perfect for the band and changed them from a fun club band to a band that had a serious chance as contenders. The Dolls released two landmark records and although neither sold well at the time both records continue to influence style and music and probably always will. Nolan was never happy with the recordings and as the Dolls star started to fade Nolan and Thunders delved deeper into drugs until there was a showdown in Florida while the band was being managed by future Sex Pistols manager Malcolm McClaren. Jerry had enough of the disappointment and drama and just wanted to return to New York and his connection. Johnny Thunders, who looked up to Jerry like a big brother went with him and they started the Heartbreakers. In just a few short years Jerry was involved in a band from the glam scene that would be an influence on successful bands like Motley Crue and Guns N' Roses. And then he would go right into a band that influenced the newly forming punk rock scene that is a continuing influence. But Jerry would go on to other notable projects as well.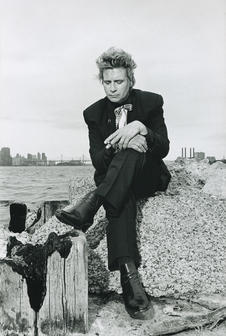 Writer Curt Weiss traces Jerry's upbringing, musical indoctrination and later immersion into the New York music scene looking to piece together the puzzle of career collapse, addiction, Jerry's uncanny nose for style and the bond between Jerry and Johnny. Some of the vignettes echo Jerry's excellent Village Voice piece and then there are facts uncovered that will be hard for some fans to take. There are some people who knew Nolan and were there on the scene who have taken exception to some of the things in the book. It's the nature of biographies. But the addict's road is one fraught with imminent peril and one feels deeply saddened at the end. It is a harrowing story and is the other side of the coin to Nina Antonia's feel good bios of Thunders and the Dolls.