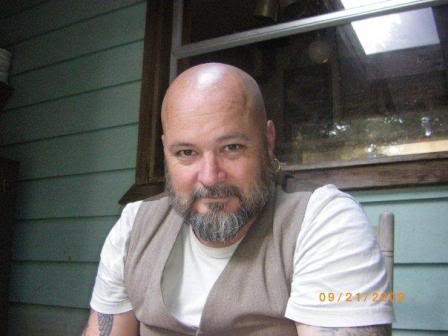 My good friend Kathy Peck was coming down for NAMM and I was putting together a Dinner Party at El Compadre Restaurant. I invited Stevie to partake in the festivities.. Stevie had known Kathy during his reign of playing bass with The Jim Carroll Band. In fact when Kathy played bass with The Contractions she played a New Years Eve show at The Warfield Theater with The Jim Carroll Band as the headliner.. It was through my friendship with Jim that I met Stevie and had not seen him for years. Then one day in Hollywood we ran into each other and have stayed in touch since that day. So while we were enjoying the party I asked Stevie if I could do an interview with him and was so happy he agreed.
Stevie Linsley: Jim and I met when I and the original band were living in Bolinas. Terrell had gotten some lyrics from Jim and we all met one night and wrote a bunch of songs. It was immediately obvious that there was a serious synergy and a sound that none of us had heard before.
Punk Globe: Can you give us the names of the other players in the Jim Carroll band?
Stevie Linsley: The original band was Myself, Wayne Woods on Drums, my Uncle Brian Linsley on Guitar and Terrell Winn on Guitar. Brian and Terrell left the band after the first tour ended due to conflicts with Jim and The bands manager about unfair money issues. Basically the band was screwed out of any record royalties. We were then joined by Paul Sanchez and later Lenny Kaye from the Patti Smith Group.
Punk Globe: You were the youngest guy in the band right?
Stevie Linsley: I was by about 10 years
Punk Globe: Can you tell us about some of your favorite shows playing with Jim?
Stevie Linsley: I think my favorite shows were usually at the Ritz in NYC.
Stevie Linsley: The band was formed in March of 1978 and we played our last gig January 31, 1984
Punk Globe: Did you live in NYC also when you played with Jim?
Stevie Linsley: Yes after the first tour, I moved to NY where I lived until 1990
Stevie Linsley: Catholic Boy was a great album to record because we had been playing every weekend for about 6 months and we were really tight. Bob Clearmountain engineered and for all intents and purposes produced the album. He really understood the band and captured us virtually live in the studio. Recorded at Wally Heiders In San Francisco, which was one of the best sounding rooms in the city. Rock Candy by Montrose was recorded in that room.
Stevie Linsley: Jim went back to writing full time. Jim was always a bit impatient with the life of touring. It was a hard on him as a writer. A writer's sensibilities are very different from a rock stars.
Punk Globe: You started to produce bands right?
Stevie Linsley: Yes after the band I went on to record and produce. I engineered and mixed and even played bass on Public Enemy's First album. After I moved to LA, I worked with Bigelf and Michael Lockwood.
Stevie Linsley More than anything else Jim was my very dear friend. it's been very hard for me to come to terms with the fact that Jim is not on the planet any more. Jim was my friend and my mentor, He taught me alot and who I am as an artist today and how i live my life was influenced by Jim.
Punk Globe: Can you tell us about the upcoming Memorial for Jim?
Stevie Linsley: This memorial is being put on by the Poetry Project in NY. Jim was very active with the poetry project all his life.
Punk Globe: Who will be involved?
Stevie Linsley: I believe Pattie Smith, Lenny Kaye, Richard Hell and many others are going to read.
Punk Globe: Thanks so much for the interview Stevie! Any last words for the readers?
Stevie Linsley: My pleasure Ginger. Hmmn last words... Keep your mind sharp and your heart soft.
Punk Globe would like to thank Stevie for the interview... I have known Stevie many years and really appreciate his friendship.. He is as solid as a friend as he is a bass player..