Not Wired Up Right is the third full length album from UK Punk Rockers Spunk Volcano & The Eruptions. Spunk Volcano is like some big knitted Cyclops of the Punk world, fans of Dirt Box Disco will know him as their rhythm guitarist and main songwriter. He's such a prolific songwriter that he's branched out to form side project Spunk Volcano and the Eruptions in which he's the lead vocalist.
Not Wired Up Right will be released on 5th August via STP Records to coincide with their appearance at Rebellion Punk Festival in Blackpool. Dirt Box Disco have supported Ginger Wildheart several times and he puts in a guest appearance on three tracks supplying some backing vocals and guitar.
With nine out of eleven tracks being labelled explicit this album is not for those of a delicate disposition. Opening with the title track Not Wired Up Right a hard hitting, superfast track which is nearly the shortest only beaten to that honour by the Motorhead like Your The Bastard at just one second shorter! Nobhead about that irritating person we all want to avoid with the chorus 'Ignore him, he's a Nobhead' with it's Buzzcocks' vibe and intricate riffs reminded me of the song XR3 from their own last album Shit Generation. Shutdown one of the only two not deemed explicit reminded me of a slower Vodkacoma Casanova by The Hip Priests.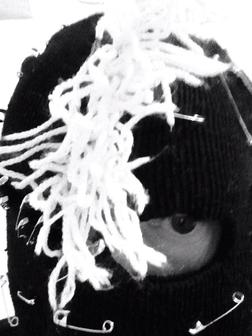 Gatecrash was like Dirt Box Disco's Tragic Roundabout crashing into Spit In Your Eye by The Black Bullets. Fuck This For A Game Of Soldiers starts with a heavy bass line. Out Of The Blue with melodic Ah Ahs, Dementia Hurricane could be a love song, with the lyrics 'and your temper tantrums off the scale. I love you'
The we come to my favorite track Smack In The Teeth an aggressive, hard hitting song which launches straight in there with the opening line 'I'm going to smack you right in the teeth, I'm going to smack you right in the gob' and continues smacking you right in the gob until the end! Knuckledusters & Scars has a fabulous chugging beat and some great riffs and after all that aggression we come to the last track Purely Medicinal which starts off with an acoustic guitar pluck which put me in mind of The Proclaimers 500 miles about drinking until you can't think straight for purely medicinal purposes!
There we have it the third full length release from Spunk Volcano & The Eruptions and it's another great album from that great Cyclops of the punk world which should appeal to fans of Dirt Box Disco, Anti-Nowhere League and Motorhead.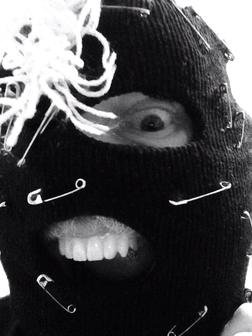 Tracks:
Not Wired Up Right (Explicit)
Nobhead (Explicit)
Shutdown
Gatecrash (Explicit)
Fuck This For A Game Of Soldiers (Explicit)
Your The Bastard (Explicit)
Out Of The Blue
Dementia Hurricane (Explicit)
Smack In The Teeth (Explicit)
Knuckledusters & Scars (Explicit)
Purely Medicinal (Explicit)
Links:
https://www.facebook.com/SpunkVolcanoAndTheEruptions
https://twitter.com/SpunkVolcano
Band Members:
Main Vocal – SPUNK VOLCANO
Guitar – TOM 'G FORCE' BATTERBEE
Drums + Vocal – MAFF FAZZO
Guitar + Vocal – STU PAGE
Bass + Vocal – DEADBEATZ CHRIS