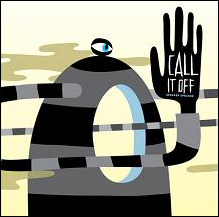 SPEAKER SPEAKER
"Call It Off" (CD)
BURNING BRIDGE RECORDS
By Ginger Coyote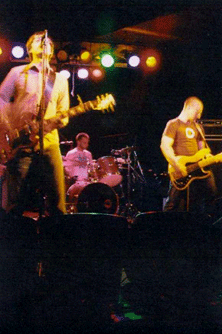 Tracks

1. Parties
2. Call It Off
3. Radio Days
4. Stuck
5. I Was Wrong
6. Pick Me Up
7. We Won't March
8. Turnout
9. Got Away
10. Status Shadows
11. Pastimes
12. Our Loudest Hour
13. So Many Nights



Speaker Speaker are a tight pop punk trio from Seattle Washington..
I really enjoy this CD from start to finish.. All the songs are delivered with a hard crunch,
with hooks and melodies that will stick in your mind...
They have been compared to Nirvana, The Posies, Green Day and the The Clash..
I personally thought they sounded alot like Green Day mixed with Jawbreaker..
It is no wonder that their first EP, "Again & Again & Again," peaked at #147 in CJM Top 200.
The band is tight and this CD is produced well..
It was recorded at Baltimore Maryland with J. Robbins (Against Me, Promise Ring)
at the helm at his Magpie Case Studio..
On their second EP, Speaker Speaker recorded a cover of Jawbreaker's "Do You Still Hate Me?"

Speaker Speaker are Colin McBride on Guitars and Vocals, Danny Oleson on Bass and Vocals
and Jasen Stamford on Drums -- and these guys ROCK!