I got an email from the band Sklubby who are from Long Island, New York letting me know about an upcoming freshman release from the band. We then decided to do this interview so they could tell you all more about the band and their new release.... Read and enjoy the interview...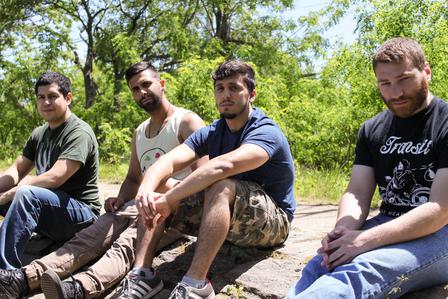 Punk Globe: Thanks for the interview guys. Where is your home base?
Sklubby: Long Island, NY
Punk Globe: Tell us who is in the band and what they play?
Sklubby: Steve - guitar/lead vocals
Andy guitar
Mike-bass
Jesse-drums/vocals
Punk Globe:Have you always been a trio?
Sklubby: We are actually a 4 piece now. Almost a year ago Andy was playing bass but switched to guitar. Then Mike joined in on bass so we could have a fuller sound.
Punk Globe: How did you come up with the name Sklubby as the band name?
Sklubby: Sklubby was an old nickname I had in high school. Before Sklubby was a band I was writing and recording and recording all the music myself so I decided that would be the name of the project and then it stuck after everyone else joined and became a band.
Punk Globe: Have any of you been in other bands prior to Sklubby?
Sklubby: Me (Steve) and Jesse and are actually in a progressive metal core band called The Lysine Contingency. Before that we played in a punk band called Permit Required. Andy was in a band called Drop The Modern World and The Units of America.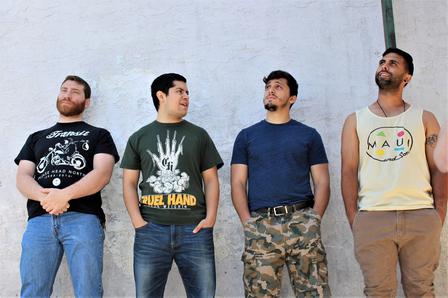 Punk Globe: Tell us who are the bands influences are?
Sklubby: There's a lot but we'll limit it to: Rancid, AFI, Rise Against, The Casualties, Angel Du$t, Reggie and The Full Effect and Weezer.
Punk Globe: How is the scene where you are located? Are there alot of venues to play?
Sklubby: The scene is tough right now. There's a lot of venues but a lot of competition and a lot of people who only listen to hardcore punk.
Punk Globe: Who are some of the bands that you have played shows with?
Sklubby: The Muckrakers, Transience, The Schwam
Punk Globe: Tell us about your new EP that you are releasing?
Sklubby: The lyrics are pretty dark. It's basically me dealing with life after college and trying to get out of my own head. Compared to our demos we decided to try some new things out, more melody more subtle metal and hardcore influences.
Punk Globe: Vinyl or CD?
Sklubby: I'm pretty sure we're all CD people. Vinyl is better quality though.
Punk Globe: Are you releasing it with a Label or is it an Indy release?
Sklubby: Self release
Punk Globe: How many tracks will be on the EP?
Sklubby: 5
Punk Globe: Do you plan on releasing any videos in support of the release? Any tours?
Sklubby: Nothing is planned right now but those are both possible.
Punk Globe: You are playing a release party at Shakers tell us about the show?
Sklubby: Our friends in I Dreamt the Sea are putting together a show with some out of state bands as well as locals. We've never played with any of these bands before so it should be fun.
Punk Globe: What is in store for Sklubby for the rest of the year?
Sklubby: More recording, hopefully more local shows and out of state shows.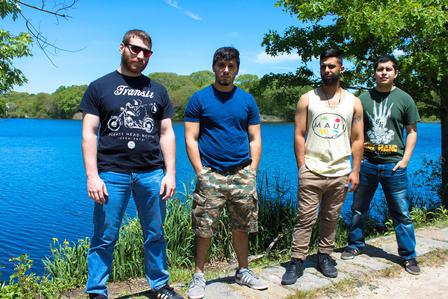 Punk Globe: Do you have any Internet addresses you would like to share with the readers?
Sklubby:
https://www.youtube.com/channel/UCwCHLKaeuRjddPz281bQmeA
Punk Globe: Describe yourself in three words?
Sklubby: Alternative Punk Rock
Punk Globe: Any last words for Punk Globe readers?
Sklubby: Like us on Facebook! Subscribe to our Youtube channel! Check out our Bandcamp for pre-order information coming soon!