"http://www.w3.org/TR/xhtml1/DTD/xhtml1-transitional.dtd">
I'M A MESS
Sid Vicious Comic Book
By: Kim Fiederich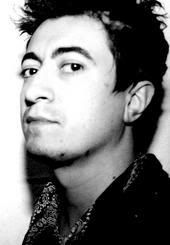 A collection Of Quotes and Interviews Dedicated to the memory of one of rock and rolls most outrageous stars. This is a must for all Sex Pistols fans. The incredible detail that has been put into this book will keep you reading.Go get yourself a copy you wont be disappointed.
Alex: Yeah sure. I'm a freelance graphic artist. My work has been published in Fortean Times, UFO Magazine, Kerrang!, Volume and Time-Out. I love all things pop culture ranging from 1970s punk rock, old horror comics, zombie movies, video gaming Blah!, Blah! Blah!
Punk Globe: How long did it take to create I'M A Mess-Sid Vicious The comic Book?
Alex: A little over a year. The hard part was deciding what kind of book to do. The Sid story has been told many times, the best account being Alan Parker's "No One Is Innocent" He kindly posted a comment about the book on the myebook website which was great. So yeah I thought the idea of letting Sid speak for himself an interesting and original concept. He was a cartoon - like figure so a comic book was the perfect medium.
Punk Globe: Did you leave anything out that you wish you would have put in?
Alex: There's always something you might have missed or could add but I think I got the balance right. Sid is fairly represented in his views and opinions in a colourfuly graphic and entertaining way.
Alex: Ive covered that territory in 2 books now, so there isnt anything more I feel I can add but who knows? maybe a comic book version of the Swindle movie? that would be fun but Id have to get the blessing of Julien Temple and the Sex Pistols for that project.
Punk Globe: You have done other Comic Books, Could you please tell us about them as well.
Alex: Yes, theres the other Pistols book. "AND WE DON'T CARE - The Sex Pistols Comic Scrapbook" which charts the groups rise and fall and features Sid in Paris and "My Way". I see this book more like a document archiving the Pistols brief career than just a mere comic. "LEVEL ABOVE HUMAN" is a conspiracy theory style comic about a hoaxed alien invasion. I based it on the idea many people in the UFO community believe that the US government will stage a false flag UFO event in the near future for their own sinister motives. "DERANGED!' is a collection of my comic strips and graphic art which I keep updated.
Punk Globe: How did you start doing Comics?
Alex: I spent 10 years as a bass player in various London Rock 'N' Roll groups. I hung up my bass guitar when all the fun went out of it and turned to art.
Punk Globe: What should we be expecting next from you?
Alex: I have no plans for another book at present, I'll just carry on doodling away until I get that spark of inspiration. I also make tee shirt designs so Im always working on something.
Punk Globe: Thanks Alex for you time. Any last words for Punkglobe readers?
Alex: I hope your readers enjoy reading my books as much as I have creating them.