Bewitched was a fantasy sitcom TV series which went on the air in 1964. The show starred Elizabeth Montgomery as Samantha Stephens,Dick York as Darrin Stephens and Agnes Moorehead as Endora. Dick York played Darrin ,Samantha's husband through the 1964 to 1969 seasons. He later left the show because of health problems. Dick Sargent replaced him in the last three seasons of the show. Sargent was suitably Darren-ish but he didn't try to play a carbon copy of the old Darren. He was on Bewitched from 1969 to 1972. The show continued to be successful. A little known fact is that Agnes Moorehead did not like Dick Sargent. She missed Dick York. In the show Darren worked in advertising and Larry Tate was his boss. Bewitched featured over 20 characters who supplemented the starring cast from 1964 to 1972. Some of the characters were Larry Tate, Louise Tate, Gladys Kravitz, Abner Kravitz,Tabitha Stephens,Adam Stephens,Maurice, Endora, Aunt Clara, Phyllis Stephens, Frank Stephens, Uncle Arthur, Doctor Bombay, Aunt Hexaba, Ensemble Apothicary, Sheila Sommers, Howard McMahon and Charlie Leach to name a few.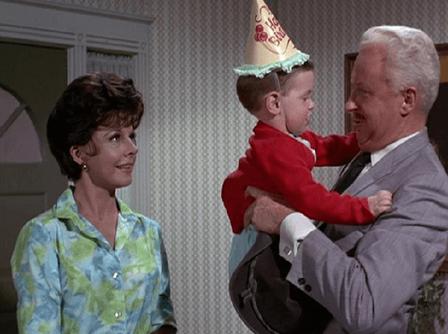 The show portrays Darren and Samantha as a happily married couple living in the suburbs. This was a typical TV scenario in the sitcoms of those days. There was more. Samantha was a gentle and well meaning witch who came from a big,extended family of witches. Darren gave orders years ago that she don't use any witchcraft. Samantha almost always restrains herself from doing so. Samantha isn't demonic or evil,it's just that she has special powers that she's inherited. Samantha's big,extended family of witches gave audiences such popular favorites as Aunt Clara played to perfection by Marion Lorne MacDougal, Uncle Arthur (Paul Lynde)and Endora (Agnes Moorehead). One of the 60's and the 70's most fascinating,sultry,versatile,racy and outstanding characters makes her debut on Bewitched's #54 episode. I'm talking about Cousin Serena who is also played by Elizabeth Montgomery who likewise played Samantha. However she was credited as Pandora Box. The show's production and filming crew presented both Elizabeth Montgomery characters in a "split" screen technique on the shows where Cousin Serena appears.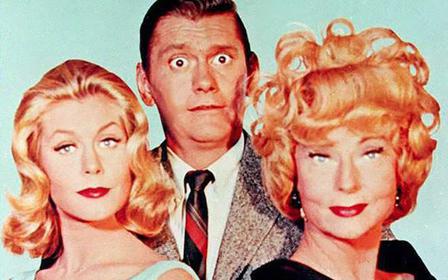 Elizabeth Montgomery played them both,and in the black bouffant wig, Serena is wilier,sexier and maybe a little more egotistical and self serving than the other characters in the show. Or other people in general who are Serena's ago. Cousin Serena's character in Bewitched is probably right about 50 years old and what she demonstrates to people is that you should strive to do what you want to with your own life. Cousin Serena has fewer scruples about using witchcraft among the mortals. She made her inception in the second season of the show and proved to be very popular. Cousin Serena was featured on many Bewitched TV shows throughout the show's 1964-1972 run. Cousin Serena is one of those white trash divas I've talked about. A gas station beauty who goes to a 1965 Beauty Salon. She deserves those expensive clothes,The Theater,The Symphony,a French Restaurant late at night. But remember that she can be a schemer.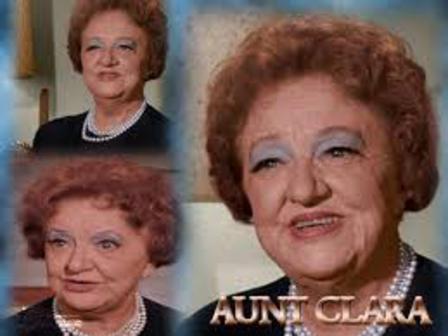 One thing Serena proves is you can be your own style of diva at any age,whether you're tarty or you're Snow White either one. You can be upwards of 50 or 60 and you can command respect the same as Blanche,Patsy and Edwina, Cindy Wilson, Kate Pierson, Joanne Worley, Lucy Lawless, and Amy Winehouse.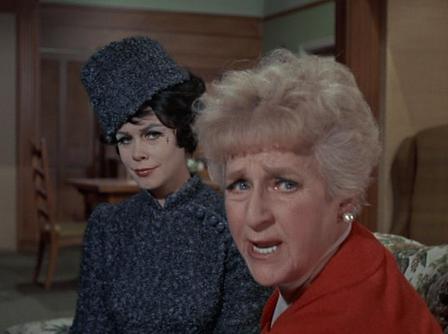 All of the "Cousin Serena" episodes of Bewitched are top notch fun entertainment. I've listed four great shows with their YouTube URLs. They are all terrific shows. These were all filmed in the late 60's and early 70's era. I won't blab anything about the shows. That would ruin the surprise when you watch them. Let me give this much away,"Serena Stops The Show"is a rare Rock and Roll episode of Bewitched. Cousin Serena tries and eventually succeeds at pitching a tune to Bubblegum music legends Tommy Boyce and Bobby Hart who appear as themselves. Live. It's them. Country Guitarist Roy Clark had a breif career as an actor and he appears in this as Tommy and Bobby's cigar chewing New York and Chicago styled manager. Roy later became a regular on Hee Haw. Cousin Serena's song on the show is titled "I'm Gonna Blow You A Kiss In the Wind" which she performs in a video with an electric guitar. Jayne County says the video is better than anything that's going on in the present day rock scene. As an aside,Tommy Boyce and Bobby Hart were super famous circa' 1966-1967. They were singer/songwriters and producers.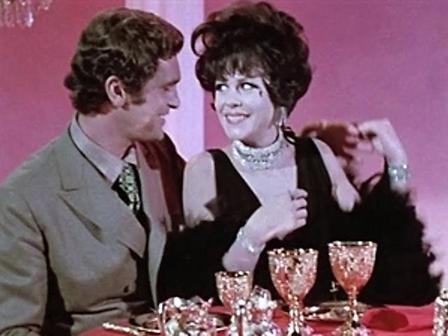 Bewitched-Cousin Serena Strikes Again
https://www.youtube.com/watch?v=6mb9UDD2SjU
Bewitched-A Chance On Love
https://www.youtube.com/watch?v=_i0jH6sY7o
Bewitched-Steve Franken on Bewitched
https://www.youtube.com/watch?v=gVomGCU
Bewitched-Serena Stops The Show
https://www.youtube.com/watch?v=52iDcrR6Tz4