1946 - 2010
By: Rotten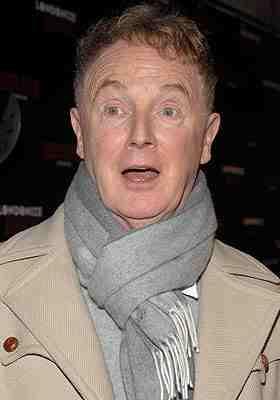 It is worth more than a little sadness i write these words, as the man who gave the world the band who would change mine and many others lives forever sadly passed away on 8th April 2010.......Malcolm McLaren.........self confessed Svengali, mis-manager, songwriter, clothing maker, and former London Mayor candidate died of the rare form of Cancer known as Mesothelioma, Suspected to have been brought on by Asbestos from the ceiling of his legendary Sex Boutique, after he smashed the said ceiling to bits during it's change from Let It Rock to Sex in 1975.
Leaving his partner Vivienne Westwood to run the shop they had set up at 430 Kings Road, Let It Rock, (He had grown tired of the Teddy Boy revivalists coming in and stealing goods, threatening customers etc....), McLaren headed to New York in 1972, and met New York Dolls' Sylavain Sylvain and Billy Murcia at a clothing Fayre. Deciding to change the name of his shop to Too Fast To Live, Too Young To Die, he figured he could design and sell stage wear to visiting Rock Stars of the day, such as The Dolls, Roxy Music and the Rolling Stones. This worked for a few years until The Dolls split and Malcolm realized he could manage this outrageous band, although his Red Patent Leather costumes and communist flag backdrop killed the band.
Bringing back Syl's White Gibson Les Paul Guitar and a piano, something told him that the UK was in dire need of outrageous music.
Another change to the shop in 1975 saw it renamed Sex, selling bondage gear, and with some young kids coming in and asking him to manage their band and find a singer, he took the opportunity, and the Sex Pistols were born. Outrage, shock and controversy followed in their wake, but after two and a half years, 3 record deals, one album, an awful movie, two deaths and a 6 year court battle, the band were dead....but left a legacy more notorious than The Beatles. McLaren carried on by sacking Adam from the first Adam & The Ants line up and forming Bow Wow Wow from the ashes, with 15 year old singer, Annabella LuWin- who would court more controversy by appearing nude on their first album sleeve, and attempting to write a song for Pistol Paul Cook latest charges Bananarama - an all girl outfit for which he wrote the unrecorded 'Don't Touch Me Down There, Daddy'.
Malcolm's last hurrah, was his intention to stand for the Mayor of London, even going so far as to write up The McLaren Manifesto, but due to lack of funds, he did not run as a candidate. He also bowed out of the TV series I'm a Celebrity , Get Me Out Of Here, the year after John Lydon famously walked out, which prompted Lydon to say to fans at the reformed Pistols show 2007 " I Hear the England football team has a McLaren as a manager - We had on once, He was a cunt too."
I Luckily got to meet the man in 2000, when he caught a show by my Pistols tribute band, declaring to me, "Walking in and seeing you guys was like walking back into the Marquee or somewhere in 1977" - high praise indeed.
Well, Malcolm McLaren is dead, he changed a lot, was an innovator and will be remembered fondly. I will miss him, and you should too. He is survived by his son Joe, and girlfriend of 12 years, Young Kim. He passed away in a Switzerland clinic, and will be flown back to England and be buried at Highgate Cemetary in London.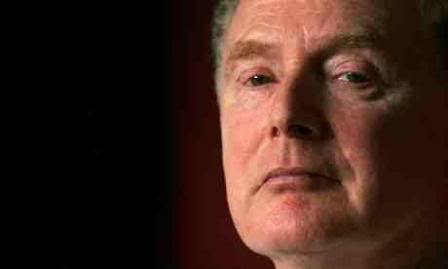 R.I.P Malcolm McLaren

WHO KILLED BAMBI?????