His Bright Light Shines On...


By Dark Diva
To some, May 1st means nothing more than the beginning of a new month, another due date for bills and one month closer to summer, but to some of us, it is a special day that is cloaked in sadness and missing.

May 1st would have been Nick Traina's 30th birthday.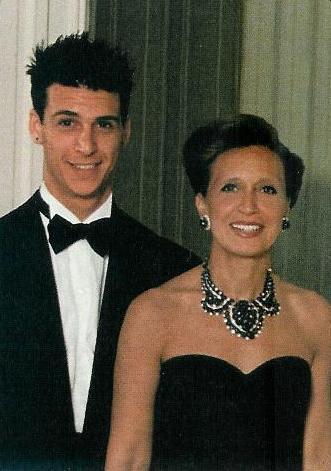 Nick with mother Danielle Steele
Nick Traina, son of author Danielle Steel, member of punk band 80,and close friend to Ginger Coyote, was a beautiful, talented and expressive young man and he touched many lives he came in contact with.
Unfortunately, he left this earth too early because he lost his battle with the demon called manic depression, otherwise known as bipolar disease and he ended his own life at age 19. Regardless of all the love and support shown to him by his family and friends, numerous attempts at hospitalizations and medication changes, Nick couldn't find his way out of the darkness.
So now I'm sure you're wondering, "What the fark does this have to do with punk rock? Why am I reading this?' Well for one, I live Nick's life; I battle with bipolar disease as well, as well as approximately 14.8 million American adults in a year. And as I look back on the people who made punk "punk" I see so many who are no longer with us that displayed similar bipolar traits and, who more than likely, were undiagnosed, unmedicated and suffered alone til they died by their own hands whether through overdoses or suicides of another nature.
Did you ever think about the people who blazed a trail in the punk rock world that died needlessly at a young age leaving us wondering, "why?".
They had talent, they had fans, they had fame and money and all of a sudden we hear of another one leaving this world. Remember the tug at your heart when you heard Nick died, or Johnny Thunders, Jerry Nolan, Billy Murcia, or Dee Dee Ramone. And remember the feeling in your stomach when you heard about Syd and Nancy, whether you liked them or not.
The one thing that stood out to me about all of them where they were people who felt they didn't fit in this world; they were square pegs in a round hole. They wanted to be loved and when they were loved, they ran.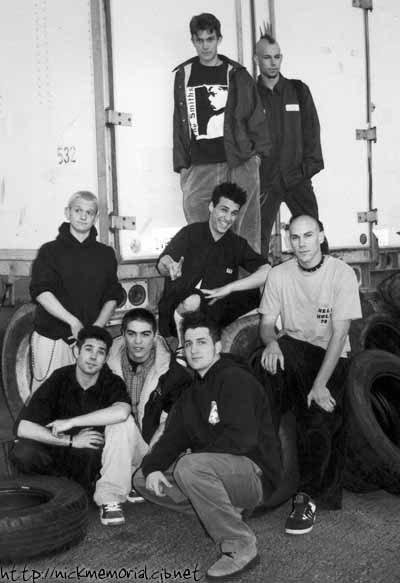 Nick with Link 80
They were members of the punk culture and in your face, angry that the world belonged to everyone but not to them. They'd fight you before you could fight them. They wanted desperately to belong and yet felt better locked up in their isolation creating their music, their art, their poetry, whatever their talent was. And yet, they craved the spotlight, seeking adoration and love, acceptance if you will, and yet it was never enough.
And I know there are some of you out there who feel the same. You feel like no one will understand. You feel like you'll never be normal. I'm telling you now, what many of us could have told Nick, "yeah, I do understand, and yeah, it's a hard road , and a long struggle but it can be handled if you fight hard and not go through this alone. And it doesn't mean you're "crazy". It means you have an illness just like someone has diabetes or asthma or high blood pressure. Don't let some fucktard attach a label on you. You don't have to go through this alone.
For more information, check out

or contact me, at
I'm gonna be here each month answering all sorts of questions, trying to give my twisted advice to those twisted enough to ask me anything about everything. You can ask stuff by emailing me and then I'll address it here without exposing your identity or your freakiness.
Till then, Happy Birthday, Nick. We know you're flying with the angels, babe.