"http://www.w3.org/TR/xhtml1/DTD/xhtml1-transitional.dtd">
GABOUREY "GABBY" SIDBE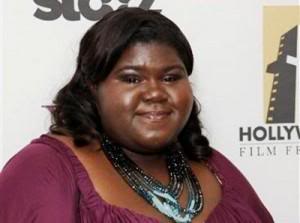 Life is Hard, Life Is Short, Life is Painful, Life is Rich.. but most important Life is PRECIOUS !! This month's PUNK OF THE MONTH award goes to the very talented Actress GABOUREY "GABBY" SIDBE... GABBY had heard about a casting call for the role of a lifetime playing an overtly overweight, mentally handicapped young woman living in poverty and pregnant with her second baby. Precious is also being abused by her mother who suffers from severe mental illness played to perfection by Golden Globe nominee for Best Supporting Actress in a Drama - the magnificent MoNIQUE whose performance is sure perfection..
Like her Co- Star GABOUREY has been nominated for a Golden Globe in the category of Best Lead Actress in a Drama. No one had ever seen her act before this Movie.. Much like JENNIFER HUDSON she is kicking ass... On Good Morning America she confessed she was really exited by her nomination but was thrilled that JUSTIN TIMBERLAKE had said her name when he announced the nominations.. So- GABOUREY - PUNK GLOBE takes great pride in giving you this month's PUNK OF THE MONTH award......
HOLLY THOMPSON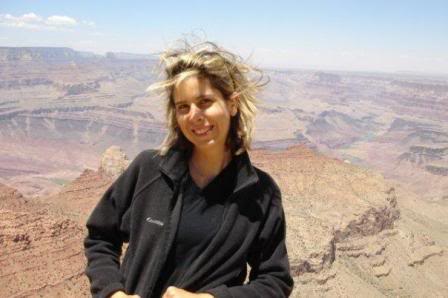 This month's RUNNER UP PUNK OF THE MONTH goes to Sound Woman and former Guitar Player for THE B CUPS... That Hot Mama the Multi- talented HOLLY THOMPSON.... HOLLY who also lived in The Bay Area and Los Angeles now resides in Arizona.. HOLLY went to NAMM a couple of years back to do volunteer work for KATHY PECK and H.E.A.R. (Hearing Education and Awareness for Rockers at their booth while KATHY did hearing tests on the various people who came to NAMM .. HOLLY (who is a strict vegan) went out to a late dinner with a few friends. She ordered a salad and raved that it was the best that she had ever tasted at Thailand Plaza.. She had eaten almost half of it before she noticed Shrimp in the salad.... HOLLY handled it all like a pro and quietly asked for the salad with no meat.. But we did have plenty of laughs about it... So HOLLY - PUNK GLOBE takes great pride in giving you this month's RUNNER UP PUNK OF THE MONTH award.............