"http://www.w3.org/TR/xhtml1/DTD/xhtml1-transitional.dtd">
Public Image Ltd live at the O2 Arena Glasgow 18-12-09
By: Dod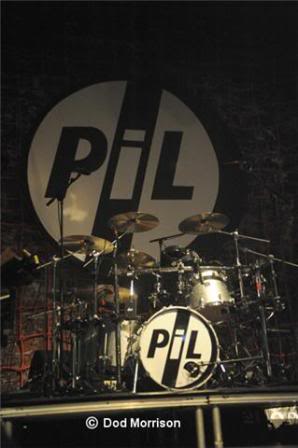 proper people, this will be a very long show."
"This is the band that taught all those second-rate wankers how to
play music. I apologize" Says John
He goes off for a quick smoke leaving the crowd waiting for the encores and it is worth the wait as "Rise" starts and the whole venue sings along at the top of their voices, followed by "Open Up" – John's collaboration with Leftfield which has the whole venue dancing.
The first time PIL have played in 19 years is over and boy was it worth the wait.
In a year of reunions we have had two of the best - The Specials and now P.I.L. Who's next?!