The Nerves is a band Lord NomadPunx/Blake Ruth regularly plays on Whatever68,they have been a part of Whatever68 since we opened being very supportive of the things we do including being on all our compilations they rock,check them out on social media and if in their area go see a show!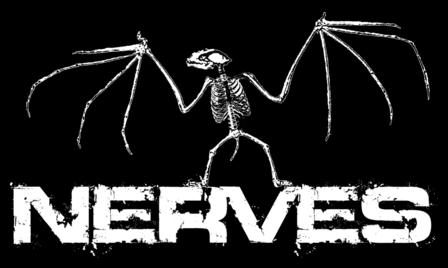 Punk Globe: Hi and thanks for the interview how long have you all been together are you original members and can you give us the current lineup?
The Nerves: Hi Lisa and thanks for having us, we really appreciate that. The Nerves came together in late 1987 by four fellows somewhere around Stuttgart in Southern Germany. That was in the good times of punk rock and new wave. Our current line-up: Nina H. (vocals, shakuhachi, rebab), Cpt. Proton (guitar), Adm. Jack (bass) and Cmdr. Bossi (drums). Cpt. Proton is the only original member. There was a breakup of the original band after 15 years due to private differences. Adm. Jack and Cmdr. Bossi got into the band in 2002, Nina H. in 2010.
Punk Globe: How long have you all known each other? How did you meet?
The Nerves: In 2002 we boys came together by a mutual friend of ours and got along right away. In 2010 our female singer Nina H. took over the legacy of our former singer Minnie Satellite and sang for the first time on the 2012 album 'Back to bat', which was mixed in Tulsa Oklahoma by Stephen Egerton. Nina became very fast a true member of the band and since that time we know we share the same values. We're real friends and real Nerves.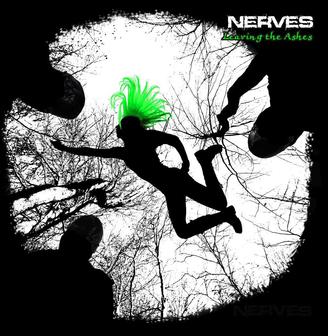 Punk Globe: Describe your show, visual and musically
The Nerves: Nina always has this extremely high Mohawk; she's like eye candy you know. ;-) The rest of the band is wearing these becoming pilot hats and sunglasses on stage, it's always sort of weird. And very hot by the way. We mix her gothic roots with the punk rock attitude of the boys and the outcome of this is some kind of alternative pop-punk-rock with Japanese, German and English lyrics and Asian instruments such as shakuhachi (Japanese flute) and rebab (Asian bowed instrument).
Punk Globe: What's your music scene like?
The Nerves: Hard to say. We're part of the punk rock scene as well as part of other scenes like gothic, alternative or indie. The mixture of different music styles makes it unique for us not least because of Nina's extraordinary Asian instruments. For instance we've played one of the biggest metal festivals in Germany years ago. As the only punk act we played twice as much songs during our stage time as any other band that day just because our songs were shorter and faster, ha-ha. We still love the variety of underground music and don't want to be part of one special scene.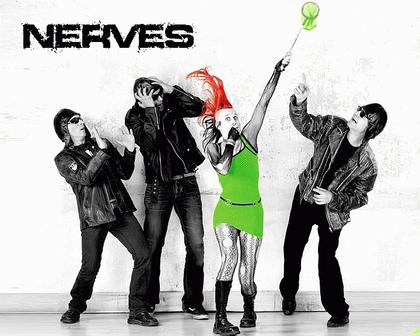 Punk Globe: What do you do when you hear your band on the radio?
The Nerves: Smiling, dancing, singing, don't you Lisa? Joking apart, of course we're pleased every single time and still send us messages like: ... hey, we're on the radio again ... :)
Punk Globe: What are your dreams and goals?
The Nerves: Dreams and goals aren't really important for us. The only things that count are writing great songs and lyrics, reaching some people with our music and having fun with them. What could be better for musicians than people loving their music and performance? And if there's just one person in front of the stage who likes us we act the same way as if there are thousands. On the other hand the dream of world peace should be the goal in every step we make.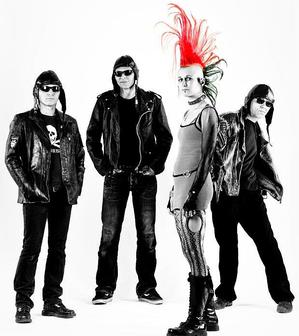 Punk Globe: Who writes the songs, what are they about? Describe the music making process
The Nerves: We compose all the songs together. One of us comes up with an idea and every time there's a new attempt to make it a true Nerves song. We work very hard on every single song until it's worth to be played. The lyrics have a wide variety from Japanese poems to stories about Facebook Zombies. Everything is possible.
Punk Globe: What do you think about downloading music online?
The Nerves: This is the modern world, everything is constantly changing. You may like it or not. We're still a punk rock band and aren't interested in earning much money or become famous. We like what we do, that's all. If someone is downloading our songs and has fun, we've done everything right. If not, we've done everything right as well. ;-)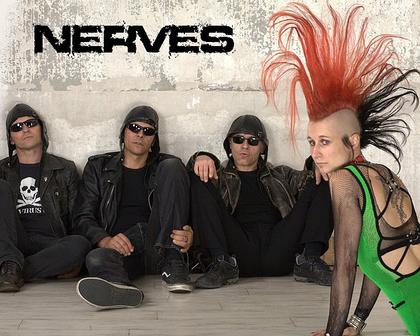 Punk Globe: What song of yours are you most proud of and why?
The Nerves: We still haven't and have never had this one song we'd state the best. We like all our songs, otherwise we wouldn't record it or play it live. We never make the best of a bad job, it must be perfect for all of us. That's also the reason we don't cover songs from other artists, because it's really difficult making a song better than the creator. Maybe we're a little bit proud of our current album 'Leaving The Ashes', probably until the release of the following. :)
Punk Globe: Tell us a memorable band moment.
The Nerves: Halloween show in a small town club some years ago. During the second song of our sound check some police officers appeared and prohibited the whole show. Breach of the peace and end of the party. The last memorable moment was the first testing of that new bowed instrument Nina will play in future. It's shaped as a coffin and completely handmade by our drummer Cmdr. Bossi. We call it the 'singing coffin'. Really an amazing instrument and it's unique around the world.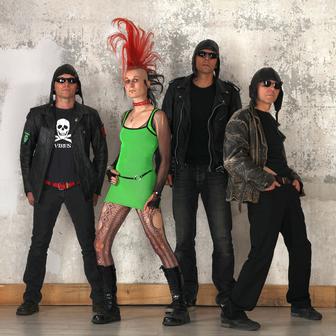 Punk Globe: What has been your biggest challenge as a band? Have you been able to overcome that challenge? If so, how?
The Nerves: When in 2002 the original band broke up after 15 years due to private disagreements it seemed to be the end of The Nerves. But shortly after the break Cpt. Proton met the current members and more important found new friends, so the Nerves were reborn in a new way. Never give up what you stand for and in what you believe.
Punk Globe: What are your rehearsals generally like? Do you have a set time each week in which you practice or are rehearsals more spontaneous?
The Nerves: We play together very regularly at least once a week, even though we live relatively far away from each other. This is vitally important for us to act as a professional band. You know practice makes perfect. Never mind, we're still miles away from being perfect, but the journey is the reward. Punk Rock music is more than 3 mates, 3 chords, 3 words. It's 4 mates, 4 chords and a few more words. :)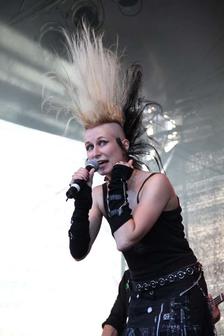 Punk Globe: Where have you performed? What are your favorite and least favorite venues?
The Nerves: A lot of stages and places over the last 29 years. We're punk rockers and like the small shows in a corner pub as well as a major festival's stage. We play nearly everywhere to have the most fun we can get, so the place is of secondary importance. But we think about playing a Japan tour in the future because Nina has a background in Japanese studies. That's also the reason we sing some songs in Japanese language. It's hard for the rest to sing in Japanese, but we do it with enthusiasm!
Punk Globe: What advice would you give to fellow bands?
The Nerves: Be yourself! Don't make what's already out there, don't copy others or try to be like somebody else. Music comes from the heart and the feeling of the individual musician, this mixture automatically creates something new and unique.
Punk Globe: Anything you would like share, from new merch to upcoming shows/tours or songs/albums?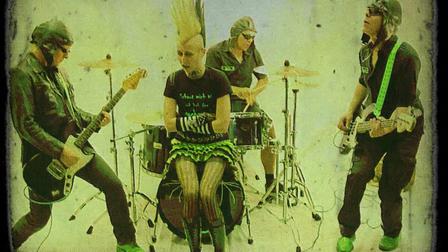 The Nerves: In November 2017 we have the 30th anniversary of the band, so we'd like to release our 9th album next year and maybe a 'Best Of Nerves' album as well. Let's see, we never plan the future, we do everything with great joy in every moment.
Punk Globe: Thanks for the interview and your continued support to Whatever68 Radio keep rockin us!
The Nerves: We have to thank you Lisa, it's a pleasure and that's why we make music. Meeting new friends and having fun together. All the best and let's go crazy!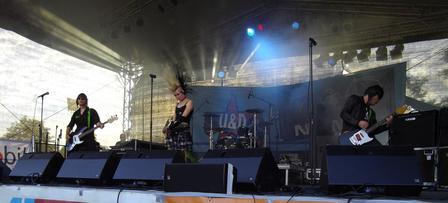 Nina H., Cpt. Proton, Adm. Jack, Cmdr. Bossi
The Nerves Facebook- https://www.facebook.com/thenervesgermany/?fref=ts
The NervesTwitter- https://twitter.com/THE_NERVES