Back in 2014, a video went viral on YouTube. Someone was singing on the London Underground and everybody joined him! Very few people knew the man with such an amazing voice, Neil Francis, had been a singer for many years, performing rock, electronic, musical theatre, pop and chart songs whenever he had the chance. The news spread like wildfire and Neil became a celebrity, especially in the United Kingdom. His debut single by Shelter "Connected (Put Your Hands up)" was released in 2015 and gave him the chance to start a very successful career. Since then, Neil Francis has been collaborating with other artists too. There's no doubt he's making all his dreams come true!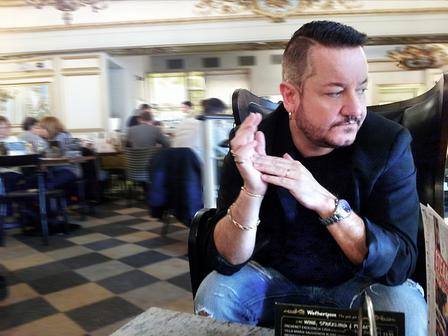 PUNK GLOBE: Although you've been an artist for many years, it seems worldwide success started with your sing-along to Erasure's A Little Respect on the Tube in London. How did you come up with this idea?
NEIL FRANCIS: It was a completely spur of the moment thing. I had just been to an Erasure concert in Kentish Town London and was completely in awe. My friend and I were singing all the way back on the roads to the station. When we got on the platform I thought: "Wow what acoustics!", so just burst into song and to my surprise, everyone started singing with me. Such an amazing end to a fantastic day. What followed was quite incredible... it changed my life.
PUNK GLOBE: With more than 40 million views all over the world on YouTube, how has your life changed after becoming a celebrity?
NEIL FRANCIS: I don't really see myself as such, to be honest, lol! It's upped my profile and introduced me to some amazing artists, musicians and producers. Having singles released, TV appearances and such has been wonderful.
PUNK GLOBE: Tell us about your background as an artist.
NEIL FRANCIS: I started singing at the age of 10. Listening to music was always my passion as a child. I started singing in choirs and always wanted to do it as a living. I entered so many talent competitions and eventually moved to Great Yarmouth where I started singing with an 8 piece vocal harmony band called The Biz. We had some early success after being chosen to represent England at The Gibraltar Song Festival with an original song written by Terry McCreith called Lonely Girl (fighting off 7000 entries, we came 3rd). After the Biz broke up, I joined up with the keyboardist Mark Peach and we became a duo called Euphoria U4IA and went on performing at some amazing places including Russia and with some great artists, we lasted 16 years together as a band. In between that, I did a musical called Chess in Lowestoft where I played the lead role as The Russian Anatoly and was noted by NODA as the one of the best new male voices in the region. After Euphoria split, I carried on gigging for a living until the tube video went crazy and then, everything went a little wild, lol!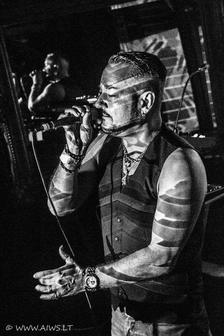 PUNK GLOBE: Who are your favourite singers?
NEIL FRANCIS: Oh, I would have to say four people:
1) Agnetha Faltskog of ABBA. This woman has the most amazing voice and such vulnerability in it. I would love to sing The Winner Takes It All with her.
2) Alison Moyet. Her voice has shaped mine to a degree I love her power and distinctness ... I would love to sing Yazoo's Don't Go with her.
3) Tonny Korberg from Sweden (the original Anatoly from Chess The Musical). There is one song I love to preform called Anthem from Chess and I would love to duet with him on that song.
4) Andy Bell (Erasure). After all that went on with the tube, I had the most amazing time singing with Andy at Erasure's Birthday Party in Birmingham. If I could sing with him in a studio situation, it would be a dream come true.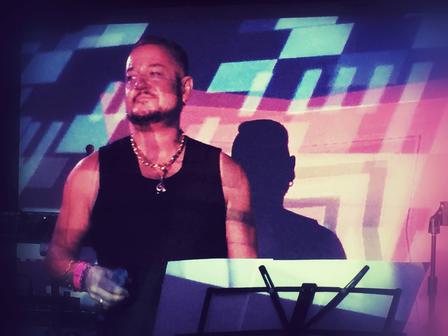 PUNK GLOBE: If you had the chance to record an album with the songs you love the most, which tracks would you choose?
NEIL FRANCIS: There are so many, lol! The Winner Takes it all (ABBA), Anthem (Chess), February Song (Josh Groban), Don't go (YAZOO), Midnight (YAZOO), A Little respect (Erasure), Bring him home (Les Miserables)... Too many to list!
PUNK GLOBE: As soon as I heard you sing Yet by Real Experts I knew I wanted this song to be part of the soundtrack of my latest comedy film Blown Away (Enchufados). Are you pleased with this idea?
NEIL FRANCIS: I'm blown away that you've chosen it... Thank you so much x
(Yet by Real Experts, featuring Neil Francis - Parralox Remix):
PUNK GLOBE: Would you like to collaborate with other artists outside the UK?
NEIL FRANCIS: I would love to. Get in touch!
PUNK GLOBE: Do you have any plans to visit the USA?
NEIL FRANCIS: Not at the moment, but should any offers come through, I'd be on the first plane out.
PUNK GLOBE: What are your latest projects?
NEIL FRANCIS: I have a new single out with an artist called Lord & Master called 'CLOSURE' (an upbeat electronic number that echoes Erasure and Pet Shop Boys). I'm also working with my producer Daysound on a new single with DEK 101. I've also collaborated with an artist called Circuit3 on a tribute to Yazoo which I'm performing on a song for release later this year .
PUNK GLOBE: How can our readers contact you? Any web pages you want to share?
NEIL FRANCIS: Via my website www.neilfrancis.co.uk or my official Facebook page: https://www.facebook.com/neilfrancisofficial/
Watch now the video that went viral!: