Mignon's new Album "Toy's Tantrum " leads the listener into a world of creepy toys, dreams and dolls, in an explosive package of Rock, Garage, Blues and Pop-Psychodelica. From the feverish 60's-fuelled shakedown of 'Make Believe' and frenetic burn of 'Bulldog" to the jubilant murder march of 'Fiesta' and hauntingly jaunty 'Ghost of a Memory' (featuring the one and only Adrian Strout of The Tiger Lillies on the singing saw), Toys Tantrum is a dreadfully addictive play date!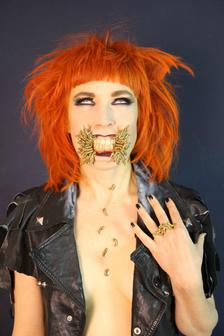 With the new Album Mignon evokes independent minds, to think for themselves and to question everything, believing in Utopia and Revolution. Rebellion against the Norm, the more people are free from religion, traditions and social pressure the more space they have to think for themselves. Mignon wants to empower the people who feel like they don't fit in, as weirdos and freaks can change the World......
Other album guests include, Fredovitch from 'King Khan and the Shrines' on the Hammond Organ, the String Quartet most recently noted for their collaboration with Rufus Wainwright, Corwin Hambrick on bass/guitar and Mathias Brendel (Peaches) on Drums.
Mignon has a two Record Release Shows in support of the Album release:
London February 9th The Black Heart Camden and Brighton February 8th The Prince Albert followed up with US TOUR in April 2018 Japan and Europe May/June 2018.....
Tracks on the new release are

Dollhouse
Fiesta
Play Dead
Bulldog
Ghost of a Memory
Hands of Time
Make Believe
Rock Bottom
The Joker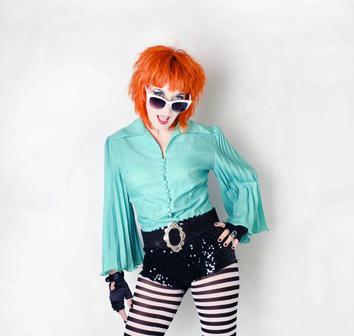 I am a huge fan of Mignon and hope that everyone will buy this new release and get out and catch one of her shows.... She is simply brilliant!!!! Here is a new video for the release...