I remember watching Walter Hill's Streets of Fire (1984) when I was a teenager and it's been one of my favourite movies since then. As you may know, the story is about a successful singer called Ellen Aim (Diane Lane) who is kidnapped by The Bombers' leader, Raven Shaddock (Willem Defoe), during a concert. Then, Ellen's boyfriend and manager Billy Fish (Rick Moranis) offers Tom Cody (Michael Par&eacute) $10,000 to find and rescue her. There is no law in the city and the streets are full of outlaws, biker gangs and rebel youths who dance to rock and roll. Violence is all around, cops are corrupt and nobody can enter a district without being armed. Thus, it seems that the only escape from this enervating atmosphere is the power of music. That's why this film is a rock'n'roll fable, just like its tagline reads. The amazing musical score, composed by Jim Steinman, accompanies the characters and states their melodramatic prospects. No doubt Streets of Fire has become a cult classic and for many film lovers from all over the world Tom Cody is still the kind of hero that our crazy planet Earth needs.
Apart from Streets of Fire, all music fans should not forget about Michael Par&eacute's role in another great movie: Martin Davidson's Eddie and The Cruisers (1983). In 1964, rock star Eddie Wilson has a horrible car accident, but his body is never found. Two decades later, a journalist named Maggie Foley (Ellen Barkin) decides to investigate what happened. Through a series of flashbacks, Eddie and the Cruisers highlights the interrelationships between the band members while exploring the world of fame and the music industry.

In this way, it's a real pleasure for me to interview award-winning actor Michael Par&eacute. He's a true legend who has never stopped working since the 1980s: The Greatest American Hero (1981-83), The Philadelphia Experiment (1984), The Women's Club (1987), Houston Knights (1987 - CBS TV series), Eddie and The Cruisers II: Eddie Lives! (1989), The Last Hour (1990), The Closer (1991), Warriors (1994), Village of the Damned (1995), The Virgin Suicides (1999), Seed (2007), Road to Hell (2011), How Sweet It is (2013), John Fallon's The Shelter (2015) - which premiered at Frightfest Film Festival last year - and the list goes on and on...
So if you want to know more about this great actor, keep reading!: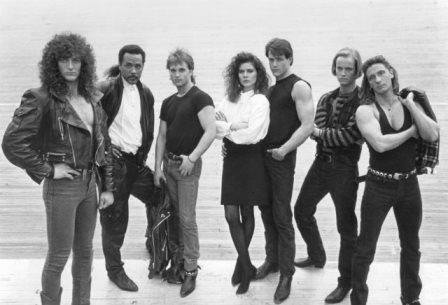 PUNK GLOBE:
Let's talk about the musical Eddie and the Cruisers. Our editor Ginger Coyote met Bernie Coulson in the past. How do you remember those days on the set of Eddie working with Bernie?
Michael Par&eacute:
Bernie was great, like a Tasmanian Devil!
Michael Par&eacute with Bernie Coulson from Eddie and The Cruisers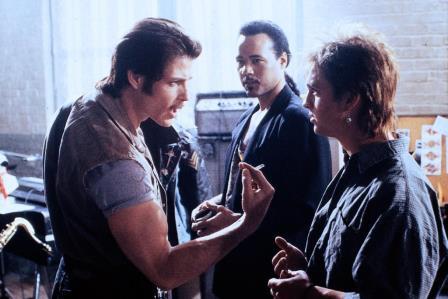 PUNK GLOBE:
For music lovers, Eddie is an iconic film because of your role as a hot-blooded rebel rocker. Now that so many years have gone by, what do you think about this film and the sequel?
Michael Par&eacute:
The sequel was different. The first one they hired actors to play musicians, the second was musicians were asked to act. The director of the sequel was not really inspired.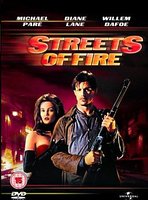 PUNK GLOBE:
Everybody remembers you as Tom Cody in Streets of Fire. How do you feel when 32 years later, so many people from all over the world still love this film (and its soundtrack)?
Michael Par&eacute:
I am so happy and flattered that people still remember and love Streets of Fire. It is a classic.
PUNK GLOBE:
Please, tell our readers about your role in John Fallon's The Shelter.
Michael Par&eacute:
I loved John Fallon's screenplay, "The Shelter". It is a special kind of horror. All the demons are created by the victim. Regret, remorse and guilt, created despair,depression and self loathing.
The Shelter trailer:
PUNK GLOBE:
You're offered many scripts all the time. What kind of story would get your attention?
Michael Par&eacute:
Well, a well constructed story with compelling characters is very important in a movie script. A timeless plot, and something deep.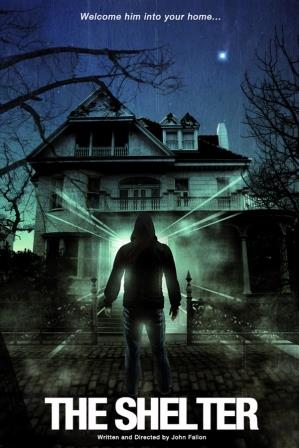 PUNK GLOBE:
What's more challenging for you, a good action film, a western like Bone Tomahawk in which you starred together with Kurt Russell or a musical comedy like How Sweet It Is?
Michael Par&eacute:
There is a lot involved in a" challenge". Period pictures are very interesting. I don't get many opportunities at musical comedy but, I am considering a musical production in "summer stock" I've been offered.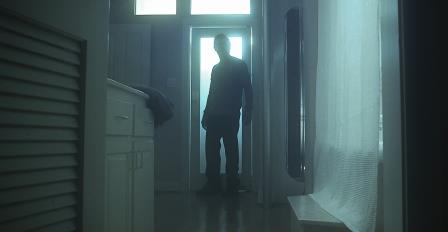 PUNK GLOBE:
You recently won Best Actor for 4GOT10 at Burbank International Film Festival. Congrats! What can you tell us about this film?
Michael Par&eacute:
4GOT10 can be seen on NETFLIX now. This was a great film I did for Tim Woodward jr. He gave me a really cool bad guy to play. Tim and I have worked together about 6 times now. We just finished a Western called TRADED which was shot by Pablo Diez.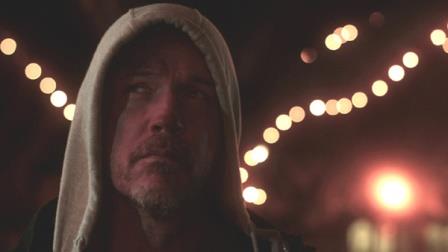 PUNK GLOBE:
There's no doubt you're one of the best American actors. As an artist, is there any dream you still want to achieve?
Michael Par&eacute:
Yes, I dream of some big awards and big budget movies again.
PUNK GLOBE:
What are your next projects?
Michael Par&eacute:
I have a few pictures in post production now. I will shoot a family movie called "Dog Gone Christmas" in April and another movie with Tim also. There is a big studio film the writer and producer has been talking to me about.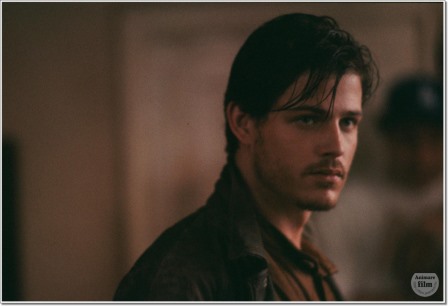 PUNK GLOBE:
Being Spanish myself, I find it very interesting that you're also working with cinematographer Paul Diez!
Michael Par&eacute:
I have been to Spain 2 times once to shoot a movie called Marine Issue and once to get an award. I would love to work in Spain again.
PUNK GLOBE:
I think that your American fans are so lucky as they're usually the first to see you on the big screen, but Punk Globe also has many Spanish readers who will be pleased to know if you would like to visit Spain to promote any of your latest films.
Michael Par&eacute:
Yes! I would come to Spain to promote my movies.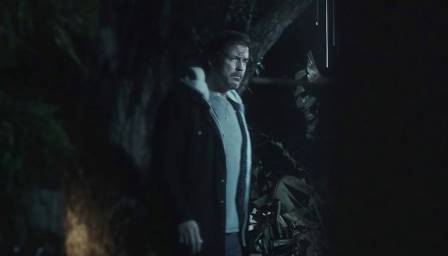 PUNK GLOBE:
It's very difficult to break into the film industry and it's never an easy road. What kind of advice would you give all actors who are still waiting for a chance?
Michael Par&eacute:
Advice to young actors? Study your craft!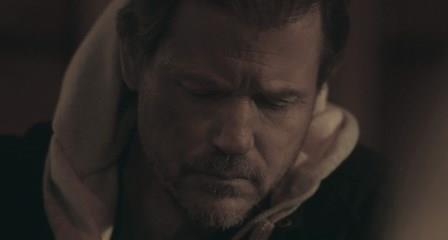 Punk Globe would like to thank Michael Par&eacute for his time to do this interview.
Contact:
http://www.michaelpare-fanclub.com/
Twitter:
@mikekevinpare
(The Shelter photos courtesy of filmmaker John Fallon).
Look out for more The Shelter Festival Screenings and news about distribution very soon!:
http://www.theshelterfilm.com
https://www.facebook.com/thesheltermovie