<![if !supportLineBreakNewLine]>
<![endif]>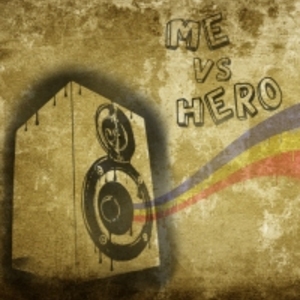 ME vs. HERO
PUNKTASTIC RECORDS
By Ginger Coyote
TRACKS

1. WE CAN TAKE THE PPG
2. HEY ELZAR TAKE IT UP
3. ANOTHER NOTCH WITH THE SPICE WEASEL BAM
4. UPBEAT DOWN
5. WHAT SEEMS TO BE THE OFFICER'S PROBLEM?
6. STAR RAIDERS AND SPACE INVADERS
7. HAND THE KEYS TO MASSEY.
This is the debut CD from ME vs HERO a rising young popcore band from Lancashire, England... They play punk pop music with hardcore beatdowns... The quartet have caused quite a stir in the U.K.- as well as on My Space. On their My Space profile they have Street Teams from all over the World- including Japan.. The band is tight with fun snotty vocals and their sound reminds me a bit of The Toy Dolls , The Bouncing Souls and NOFX.. Me vs Hero have that formula sound that has made Fat Wreck Chords a success.. All the tracks are solid although I would have to say that "Upbeat Down" stuck in mind most... A good release and I urge all to check them out now......
Link For Punktastic Records puntastic.com