"http://www.w3.org/TR/xhtml1/DTD/xhtml1-transitional.dtd">
"Fighting In The Streets"
Black Dalek Records
By: Ginger Coyote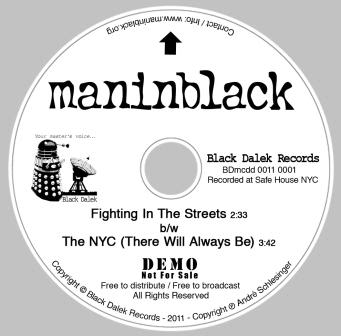 Interesting mini CD from Maninblack featuring? Andre Schhlessinger.... "FIGHTING IN THE STREETS" ... Reminds me a bit of Stan Fairbanks? project My Sin from the Bay Area in the 80's....? I understand he plays alot at the Double Down in NYC.. Moss has an ear for the unique...
Check him out if you get the chance...........