Bebe Buell!....Toyah! ...Adam Ant returns!...
Michael Jackson Trial!..and more
Jimi LaLumia
Bebe Buell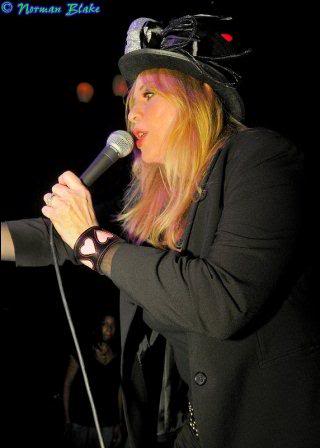 Bebe Buell rocked the Hiro Ballroom in Manhattan recently; Bebe has been a fixture on the scene since the mid 70's at Max's Kansas City,and while her image tends to over power everything else for some people, nothing changes the fact that she is a strong, arresting front person, who commands your attention and delivers the goods. Her new CD, "Hard Love", is her most powerful, consistent recorded work thus far,and her show at Hiro covered her story thus far,and if you haven't heard her yet,the time has come. Her opening act was the brilliant Raffi from Cycle Sluts From Hell,issuing a comedic but truthful spoken word intro that was priceless.The Hiro was full of hipsters and scene makers, Bebe rocked the room, and for a few hours, it was as if the mid 70's had revisted NYC. Bebe deserves a 'next step' breakthough, and this new CD should be the ticket.
Toyah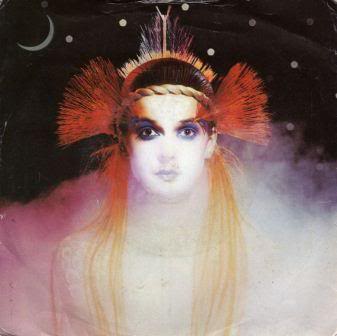 All these NY Ballrooms that start with "H"...The Highline Ballroom played host to The Humans ,a band fronted by 80's U.K. icon Toyah,and this was,amazingly, her first ever U.S. performance, 30 years after her chart run in the UK and Europe began. The Humans enjoyed a raptureous response,several standing ovations and an encore, and I enjoyed a brief chat with Toyah before the show(I intercepted her on her way to the ladies room),and was thrilled to see that she is bursting with energy and fervor about what she does.The new CD by The Humans is "Sugar Rush", and it's very mindful of the golden age of rock music, experimental but still musical, no lead guitars, no drums, just bass guitars, some electronics and Toyah's masterful vocals. You'll be able to find some footage of The Humans at Highline Ballroom on youtube;I suggest that you do so.
Adam Ant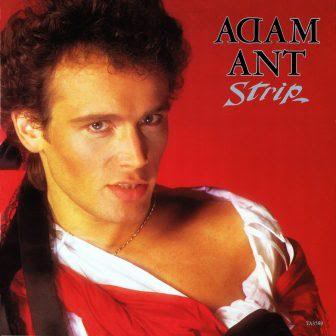 And now word reaches us that Adam Ant, after some well publicised incidents with issues concerning his mental wellness, has signed on with a U.S. management company, and will be touring in America in Febuary ,2012. There's also a new album on the way,and all this should prove interesting.It's been 16 years since Adam performed in America,and a lot has changed since then, but his legend and legacy have clearly stood the test of time.Adam And the Ants were first making noise at around the same time that U2 was making themselves felt,and I've always resented the way things turned out. A good part of it rests with choices that Adam made, including dumping the band identity and going solo,and spending too much time trying to be a movie star when he should have been concentrating on his music; he also alienated Epic Records,the label he was signed to in America, and that didn't turn out well.Let's hope that all goes well for him this time around,and that his original fans turn out in force to welcome him back; I'll be there( I had the pleasure of spending an afternoon with him in the late 80's, when he was signed to MCA Records, and "Room At The Top" was making noise.
Michael Jackson Trial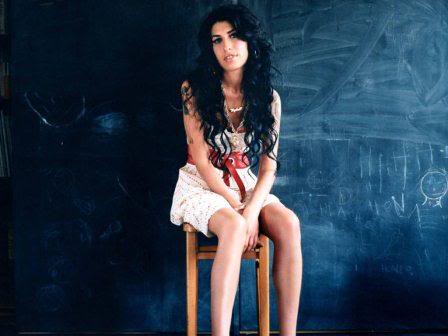 Sex and drugs and rocknroll...it's amazing how fascinating Michael Jackson continues to be in death,as he was in life.The trial of Dr.Feelgood, his personal MD who was administering all sorts of exotic chemicals into MJ's 134 pound body,is the spotlight for the world,and the highlight of the trial is the photo of a naked, dead MJ, all bones ,emaciated to the point of disrepair, a bandage covering the nose that isn't there, holes and discolorations everywhere; is this what being the biggest pop star on the planet gets you? Move over, Amy Winehouse and Kurt Cobain, Sid & Nancy,Joplin and Hendrix, we have a winner! So sad, so frightening to think that this is what so many lust after leads you to; perhaps it's better in the long run to continue to strive and struggle to climb the ladder than it is to be sitting on the roof,getting ready to jump(or get pushed.)
Moves like Jagger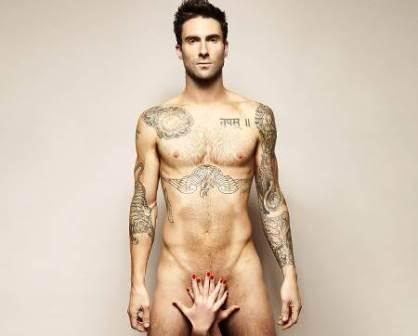 TV is the new Top 40 radio, I've said it before and now I have proof. Adam Levine,lead singer for Maroon 5,was posing nude for semi gay fashion mags until recently, having a hard time(no pun intended) getting attention from radio for his newest records, until he became a host on"The Voice",the hit singing contest show on NBC. He recorded a track about our boy Mick,"Moves Like Jagger",and enlisted his co star from "The Voice",Christina Aguliera to be a guest vocalist on the song. After exposure on the show, which was watched by 12 million viewers, the song shot to #1 on itunes and the national chart; it's a great pop tune,but would things have turned out the same without the tv exposure?...Highly unlikely..Bring back Ed Sullivan!