OF THROWING MUSES & 50 FOOT WAVE
BY: OZGUR COKYUCE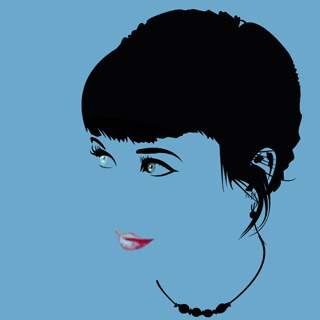 Last month I finally succeeded to interview one of my heroes, the legendary Kristin Hersh of Throwing Muses and 50 Foot Wave. She told us about the past and future of her wonderful musical life and shared some details about her new solo album "Crooked" as well as some special memories. Enjoy it!
PUNK GLOBE : Kristin, thank you very much once again for accepting this interview. New Kristin Hersh solo record "Crooked" is out. Crooked has also been released as a book. You played some live shows this summer, including Ireland and UK during July. How was the feedback for the shows, how was the first half of 2010 generally and what are the plans for the rest of 2010?
KRISTIN HERSH : Happy to do it! The UK tour was lovely; a mixed-bag of festival dates, press and solo shows. The album-as-a-book idea seems attractive to people. I guess they're as tired of little plastic disks with no inherent value as I am. 2010 has been sorta crazy, but in a good way. Now that my memoir is coming out here in the States, I'm realizing that writing the book was only half the job. Just like in music!
PUNK GLOBE : Let's go back to the early days. You said in some of your previous interviews that, your father started teaching you guitar when you were 9. It was a hobby until you were about 14 and then it took on a life of its own and got too freaky for its own good. You also mentioned that, you loved old '50s and '60s TV. Which T.V shows were your favourites?
KRISTIN HERSH : Music did start as a hobby, then became a passion, then got weird and by the time I was 16 or 17, it was almost out of control. When I was 18 and 19, it almost killed me. But that kind of intensity isn't all bad. I worship music and it scares me and comforts me. It's a wild animal to me, I guess. 50's and 60's sitcoms are still my favorite thing: Bewitched, Get Smart, The Monkees, Leave it to Beaver, the Munsters, The Addams Family...now these are my kids' favorite shows, too!
PUNK GLOBE : Tell us a bit about the early days of Throwing Muses please. After childhood, what really made you decide to be in a band and make music?? Were there any other alternative names thought of naming the band?
KRISTIN HERSH : I'm guessing we started the band out of boredom. Why does a 14 year old do anything? I wanted to call the band "The Dogs" but the other girls in the band didn't like that name.
PUNK GLOBE : Are there any Throwing Muses songs from 80s and 90s that hasn't seen the light of the day yet? "In A Doghouse" was released in 1996 as a compilation album of Throwing Muses' early music. But are there some outtakes especially from The Real Ramona, Red Heaven or University albums that you may have plans to re-record or release them sometime in the future?
KRISTIN HERSH : There is unreleased material, but some of it was stolen and some was flooded.... I can keep looking.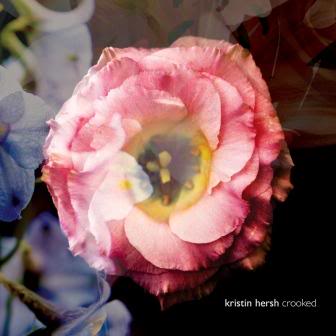 PUNK GLOBE : Let's continue with the new solo record "Crooked". According to your bio, Crooked started as a series of demos that you put up on CASH Music site and allowed listeners to comment on, remix, cover, etc.. plus kept their feedback in mind while refining the songs. Mississipi Kite, Coals and Glass are some of the great songs on the album. How do you seperate your songs as Throwing Muses songs and solo album songs during the creation period?
KRISTIN HERSH : I write 50FootWave songs on my Les Paul or my SG, Throwing Muses songs on my Strat or my Telecaster and solo songs on my Collings or my Guild.
PUNK GLOBE : A memoir, titled "Rat Girl," published in the USA by Penguin Books on August 31, 2010 (named Paradoxical Undressing" in the UK.) Can you give us some information on it please? Is it a one time project or are there any different plans of publishing more writings/books as new projects in the future by Kristin Hersh?
KRISTIN HERSH : I turned a diary that I kept for a year (1985-86) into a book. It took me 4 years to do this because there were a lot of holes I wanted to fill in and a lot of holes I DIDN'T want to fill in. I had to, in effect, create a non-fiction novel. What made this possible was that I was writing about a person that is no longer me. The book turned out to be a love letter to lots of things: my band, my friends, music, old ladies, water, colors, children...it's far less impressionistic than the diary was, but I stayed true to our quirkiness.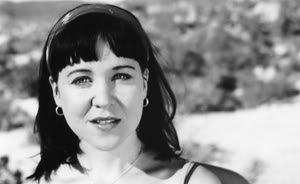 *** Kristin Hersh is also the co-founder of the non-profit, open-source software project for recording artists,CASH Music. ( www.cashmusic.org ) Strange Angels are people who financially support Kristin's work in return for things like free music downloads, free tickets to gigs, free CDs and access to special content. This financial support can take the form of a simple quarterly subscription – or even fancier things like studio visits and executive producer credits. "You and Kristin are stake holders in common. You both want the art to continue. Kristin wants to continue working. Your support keeps this flow moving, and that flow creates a read-write experience where all parties in the artistic ecosystem enrich the experience as a whole. It's about supporting the artist and listeners alike."
Please visit :
www.kristinhersh.cashmusic.org
for more details.
PUNK GLOBE : You are in the music scene for 30 years now and you are the founding member of one of the most inspirational, legendary bands in the music world but, if you were to create your all time dream band , (including the ones that are not with us anymore), who would you choose to be the members of this heroic army?
KRISTIN HERSH : I would want to smash Left Banke and X together into a big, hard-driving, symphonic super band!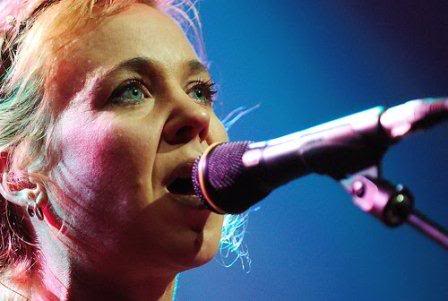 PUNK GLOBE : Kristin, which bands are you listening to nowadays (or your children listen to, that you like)? Are there any unknown bands that you like and recommend us the check out?
KRISTIN HERSH : My children listen to my friends' bands, of all things. I would recommend that you check out The Moore Brothers from California. They're well-versed in their own personal vocabulary (very rare!) and are sweet as hell, too….
PUNK GLOBE : 50 Foot Wave, the power trio has completed a new EP. 50 Foot Wave is one of Kristin Hersh's projects, that shows what a great singer and songwriter she is. It's more dynamic and hard hitting than anything she has ever done before. A full length album called "Golden Ocean" was released in 2005…. (Check out :
www.50footwave.cashmusic.org
) * You covered Wave of Mutilation by The Pixies before and you are friends with Frank Black. Is there a possibility of making a duet with him in 50 Foot Wave, a collaboration with Michael Stipe once again, or any other artist in any of your future projects? What are the recent plans for the amazing 50 Foot Wave ,during late 2010 and for 2011?
KRISTIN HERSH : I don't have any guest vocalists lined up, as my drummer, Rob Ahlers is the best singer I know! Our ep, "With Love from the Men's Room" should be available soon, though in this wild and wacky music business, you never know how you're gonna release the next thing. My last record was released as a book...(!)
PUNK GLOBE : University was a masterpiece. So was Learn To Sing Like A Star and Sky Motel albums. With every new album and project you get better, opposed to many artists in the music world. We don't know Kristin's secret for making "perfect" ; to more & more perfect : )….. I'm sure you're proud of all the songs you've written and enjoyed all of your albums with each having their own special meaning, but which song(s) is the most special for you or the one that you will never get tired singing of??
KRISTIN HERSH : So nice of you "not" to say that my first record is your favorite...nobody seems to understand how mean that is!

Songs are like kids--they're all different, they drive you nuts sometimes and you love them all dearly. But Limbo ALWAYS sounds good to me. So does White Suckers. And, well, just about everything 50 Foot Wave has ever done. That band makes me happy!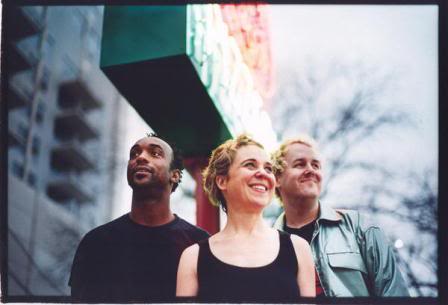 PUNK GLOBE : Last question….. The legendary singer – songwriter Vic Chesnutt passed away less than a year ago, on December 25th 2009. He was a hero and a wonderful musician. We would be so happy, if you can share any interesting memories you had with him,that we may not know of….. If also possible, can you recommend your favourite albums from Vic Chesnutt, so the readers can explore or re-visit the very unique and special world of Vic once again. So maybe we can help his magic spread more & spirit live forever….
KRISTIN HERSH : My favorite memory of Vic is just handing him a cinnamon Jolly Rancher (a piece of candy) through a car window when we were on tour together. Something about the sun and his see-through eyes and the safety of knowing that last night's show was great and that we were on our way to another one.... Not much of a story, but it's precious to me, like he was
"Is the Actor Happy" is a great introduction to Vic's songwriting….
PUNK GLOBE : Any last words for Punk Globe Readers?
KRISTIN HERSH : Keep sharing music in your enthusiasm for the good stuff!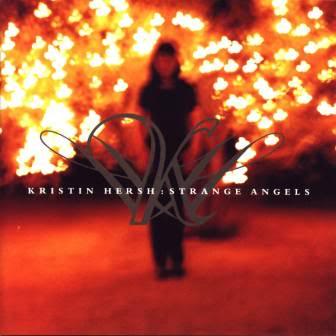 PUNK GLOBE WOULD LIKE TO THANK KRISTIN HERSH AND THE THROWING MUSES & 50 FOOT WAVE FAMILIES FOR THIS SPECIAL INTERVIEW
PUNK GLOBE – 2010
(ozgurcokyuce@hotmail.com)