The Kirkz
Live at Jackson's Pit, January 24,2008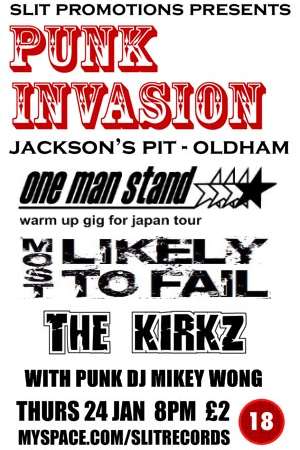 I'd not been to Jackson's Pit before, so when I noticed that The Kirkz were playing support to One Man Stand last Thursday, I jumped at the chance of doing a review. The night started off on a bad note for me, as I got lost in the town centre...it's a hard to find place anyway, but add a one-way system and a driver that doesn't know where the fuck he's going....and you can imagine!
Anyway, once found, I met the promoter, Dean, outside and we had a chat about what his plans are for the night and if he had any more planned....which he does, watch out for more reviews in the future issues of Punk Globe.
The place is a small basement venue, but has a good, warm vibe to it, brick walls and a small performance space with a couple of chilled out rooms to the rear, and a bar, of course!
First band on were 'Most Likely to Fail' who were sound-checking when I arrived. They played a neat set and really set the tone for the evening. I quite liked their no-nonsense approach and the songs weren't too fast paced. However, a lousy sound engineering job didn't do them any justice whatsoever, and despite his attempts to rectify, it was too late.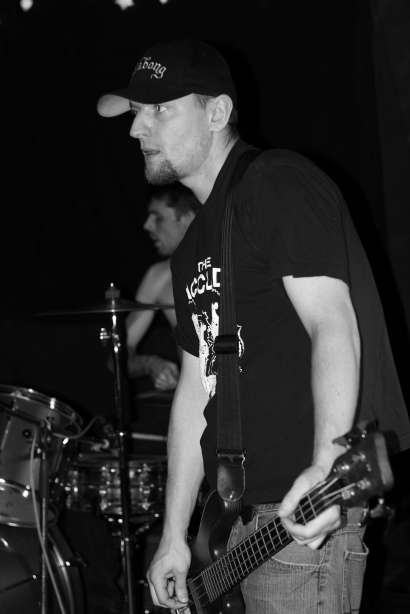 Enter, The Kirkz! Hailing from Macclesfield [ yep, where the Macc Lad's come from ] they took to the stage and blitzed the building for thirty minutes of sheer punk rock power! Singer Max is a real showman and his 'this guy doesn't give a fuck' attitude is something else! The guys in the band all look like they love doing this, they rock it out like there's no fucking tomorrow!!!
The small crowd were rocking to their sounds, which are inspired by the likes of Rancid - Op Ivy - Antiflag - Dropkicks to name a few. The banter in between the songs was also funny, as Max has a natural ability to take the piss out of everything and everybody around, all in good nature though...I found them to be more than interesting and it won't be very long before they start doing bigger and better shows.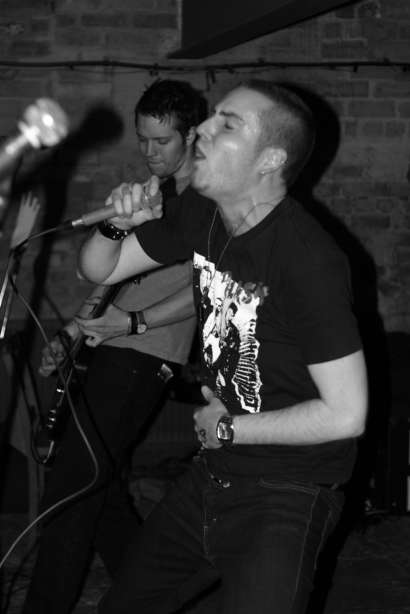 Their set list was like a Ramones show on speed, if you can imagine that? It ran like this....
Intro
Zombie Nation
Massive Fun With a Tommy Gun
The Revenge
State Of Emergency
Braindead
Get Lucky
Blank Cheque
Panic Earth
Ratz
Ace Of Spades
Over The Top.
I was gonna review One Man Stand, as they are heading off to do a short tour of Japan, but had to leave earlier than I expected, so I'll catch them later!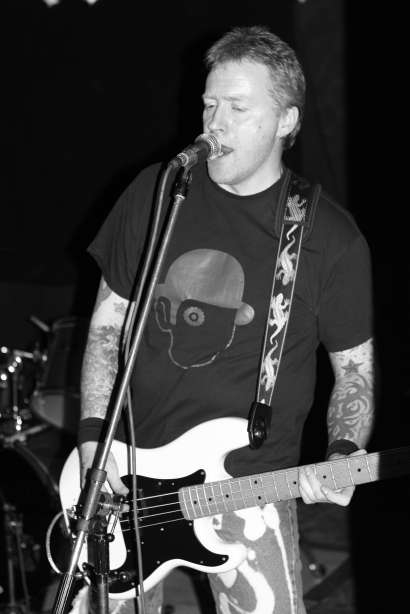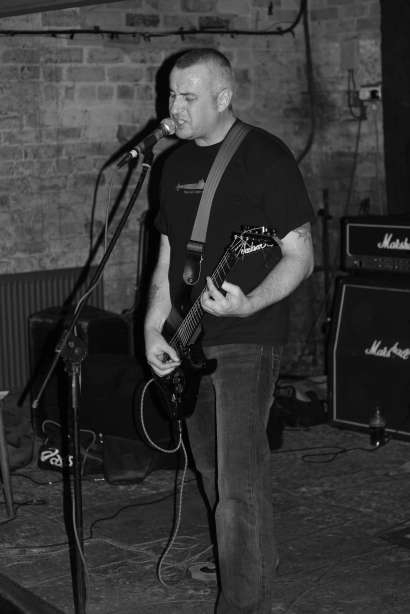 I'd definately check them out if you're a fan of fast, abrasive punk rock.
http://www.myspace.com/thekirkz
Check out next month's Punk Invasion review