OF
MARCY PLAYGROUND
BY: OZGUR COKYUCE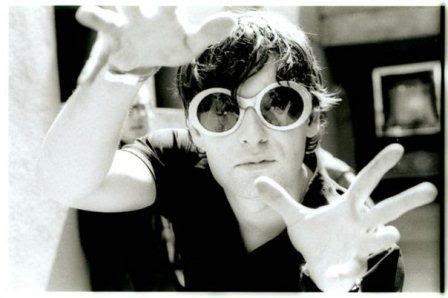 Last month, I had the chance to interview my friend John Wozniak, the leader of the alternative rock band Marcy Playground. Marcy Playground released their fourth LP "Leaving Wonderland….In A Fit Of Rage" last year and their new album "Indaba remixes from Wonderland" has just been released. They were the stars of the indie-rock music scene of the late 90s and they still keep shining and spread the magic of their music with every new album. In the interview, John shares some rare details about the past of his band and also gives hints about the future plans of Marcy Playground. Enjoy…..
PUNK GLOBE : John, firstly thank you very much once again for accepting this interview. The 4th Marcy Playground LP "Leaving Wonderland….In A Fit Of Rage" was released last year. It seems that the album's tour will continue until the end of the year.(
www.marcyplayground.com/tour-dates.php
) How is the feedback so far and will the tour continue during 2011, too?
W/OZ: The feedback has been great. Our tour schedule has been pretty relentless for the last year and a half. Aside from LA, New York, and Chicago, we've been making a point of playing in a lot of the places around the country that usually get neglected by most national touring bands; towns like Moab UT, Missoula MT, and Paris TX. People in small towns like music just as much as people in big cities, and have been some of the best audiences we've had. And yes, we'll be touring throughout 2011. We don't really have any plans to rest yet, although we will need to find some time next year to record.
PUNK GLOBE : Let's go back to the early days. Which names or what type of music were your family members listening to when you were a kid? Which T.V shows or cartoons were your favourites? And in means of influence, how much of those, showed their reflections to your early songwriting or maybe the creation of 1990's self produced "Zog Bogbean" album?
W/OZ: Hah! Well, when I was growing up in the 1970's my mom listened to Van Morrison, Carol King, and Ry Cooder. My dad listened mainly to Classical music... although he also listened to Fleetwood Mac, Cat Stevens, and Paul Simon. My brother, Robby, liked Nick Lowe and Elton John (70's Elton...). I listened to 50's music almost exclusively. I was an Elvis nut as a kid... but I liked all the classic 50's rockers: Buddy Holly, Roy Orbison, Fats Domino, Chuck Berry, Richie Valens, etc. Our parents didn't really allow us to watch too much tv until the 80's... unless it was either NFL Vikings football, the CBS Evening News with Walter Cronkite, or kids shows on PBS. So, we grew up watching a lot of Sesame Street and The Electric Company. I read comic books (Richie Rich, Fantastic Four, Superman, etc). I liked reading from an early age, and read a lot of Tom Swift, Hardy Boys, Lewis Carroll, C.S. Lewis's Chronicles of Narnia, etc. Those stories were an influence for sure... and some of it came across in my early lyrics. I also grew up with Marlo Thomas's book/album/movie, "Free To Be You And Me." That was a really big part of my childhood! The first cartoon I really remember LOVING was, "Star Blazers", which was an early Japanese cartoon about the crew of a space battle-ship that fight their way across the galaxy on a mission to save Earth. Their ship had this powerful weapon called "The Wave Motion Gun", which is where I got the idea for the song. But yeah, all of early life had some influence on my songwriting. The 80's were probably even more influential... but I'll save that for another interview ;)
PUNK GLOBE : The whole "Zog Bogbean" album is brilliant and there are some great songs on that album like "Here Comes Summer" & "Alice And Everything". Can you tell us about the stories of these songs, how did they come out? Are there any songs left out from the album that haven't seen the light of the day yet and can be included to the "Rarities" album which is expected to come out?
W/OZ: Thanks. Yeah, that album is near and dear to my heart. I recorded it in 1990/91 in my bedroom at our family home in Bryn Mawr, PA, on a Tascam 8-track cassette recorder. My girlfriend at the time, Sherry Fraser ("Two Ton Boa") and I collaborated on a lot of songs back then and "Here Comes Summer" was one that I loved. So we recorded it with me on bass guitar, and Sherry playing tamborine and singing... and it worked. "Alice and Everything" has some unusual word-play in it... which is fairly common in my writing. That particular song was written so that many of the lines (not all of them obviously) begin with the same word that ended the previous line: "Alice came upon a window... Window gives unto the outside... Outside appears made up of seams... Seems like everything's together." That sort of thing. There were only a couple of unreleased instrumental pieces from the Zog sessions. One of them was a pretty cool track called "Bryn Mawr Station Blues"... which was a recording of me playing Delta blues on a 6-string banjo, in a pedestrian tunnel that runs underneath the Bryn Mawr train station in outside Philadelphia. The problem with Zog rarities is that all of those tapes are 20 years old, and have probably all turned to glue. It might be possible to bake them and do transfers, but I honestly don't know...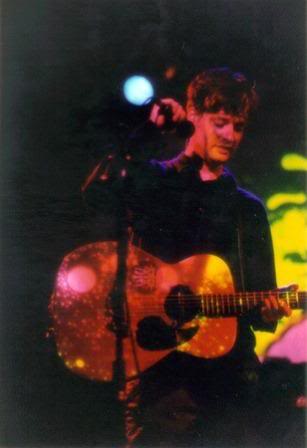 PUNK GLOBE : As far as we know, you moved to Great Neck Long Island in 1994 and had written 2 albums worth of material and began recording, what would become the eponymous "Marcy Playground" recordings at Sabella Recording Studios in NY. Previously you had mentioned that, "Sex and Candy" was written around 1992-93. Some of these 2 albums worth of material ended up on 1997's self titled "Marcy Playground" album. What about the other songs from those sessions, did any of them make their way to the follow up "Shapeshifter" and "MP3" albums?
W/OZ: Oh man, now your taxing my memory. I don't know if I can recall exactly which songs were part of which Sabella sessions at this point. They all seem to blend into one long recording session. We spent a lot of time at that place, making two albums (MP self-titled, and Shapeshifter). I know that most of the unreleased Marcy Playground recordings in the Capitol Records vault are from the Shapeshifter sessions... although there are a few from the debut album (with Dan Rieser playing drums). "Blood in Alphabet Soup" is one song that we recorded for Shapeshifter, but it didn't make the album, so we re-recorded it for MP3. I like the MP3 version better, personally... but they're very similar, and the original version is cool too. But yes, I can't name them right now, but there were other songs that bled-over from one album to the next.
PUNK GLOBE : "Leaving Wonderland….In A Fit Of Rage" album, was going to be your second solo album but later decided to be the 4th LP of the band. Shapeshifter and MP3 albums sounded louder and included more rock songs compared to the first album. As the last album has many great acoustic type of songs in it, can we say there's a kind of returning to the roots musically, with a more matured way? Any feelings that the future Marcy Playground albums may head towards a more acoustic, psychedelic, folky vein instead of rock oriented, punky songs? We would be glad if you can share any of the musical ideas flying around for the future.
W/OZ: Truthfully, I've never really known what an album was going to sound like until it was almost done. There are a lot of unknowns that can end up defining the sound of a recording over the course of recording and mixing it. Our sound has changed for a lot of reasons. The times change; my songwriting changes; band members change. Songs change when other musicians are brought into the studio. The sound changes when we change mix engineers, or mastering engineers, or change the gear we use. Recording music is an evolutionary process. It's never the same twice, no matter how hard you try. I like loud guitars and big bombastic drums, but I also like simple tracks... with one or two instruments and a vocal. It all depends on the songs. Ultimately, the songs are what should dictate everything that happens in a studio. But asking what kind of songs I'll write in the future is like asking me what kind of clothes I'll buy... lol... because I don't know. ;)
PUNK GLOBE : In one of your interviews, you mentioned that Morphine's "Early To Bed" video was one of your favourite videos from the 90s.(done by Jamie Caliri,who also did the "Sex & Candy" video) Are there any plans to work with him again for new Marcy Playground videos,too?
W/OZ: Jamie also directed our video for "Coming Up From Behind", for the movie "Cruel Intentions." He's definitely one of my all time favorite video directors, and I would LOVE to work with him again... unfortunately, we don't make big-budget videos anymore. Our days of working with guys like Jamie, Kevin Kerslake, Peter Christopherson, Garth Jennings and Nick Goldsmith, are gone. The times have changed. Large budget rock videos are an unnecessary relic of a bygone era. It's hard to justify spending $100k-$300k+ on a video for people to watch on YouTube. MTV doesn't even play videos anymore anyway... Nowadays we're looking to collaborate with independent film-makers; people who can do A LOT with a $5k-$10k budget.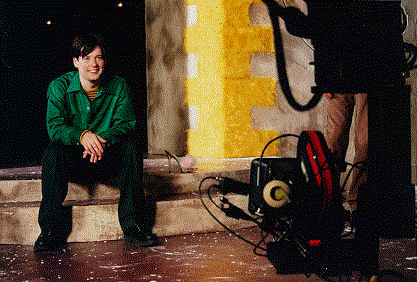 PUNK GLOBE : You are in the music scene for like 15 years now and you are the founding member plus the brain of one of the most special and amazing bands in the music world but , if you were to create your all time dream band , who would you choose to be the members of this heroic army? : )
W/OZ: Ha! Well, thanks for the compliment! :) And it's a fun question to try and answer. Can I chose living and dead musicians? If so, I'd like to have John Bonham on drums, Jimmy Page on guitar, John Paul Jones on bass, and Robert Plant on lead vocals... and then I will stand in the background and play the triangle. We would call ourselves "Led Zeppelin", and we would proceed to scorch the very earth with the living molten breath of dragons born from the furnaces of the underworld. And from their mighty backs we would trumpet a sound so ominous and wilting that the gods themselves would tremble from the din of it. A sound so powerful it would rip the crust of the Earth from its' core, sunder moutains, and cast cities into the gaping maw of the sea. And when eternal darkness finally fell upon the world of the living and the dead walked among us... then and only then... would we consider resting our weary bones. LOL! :D Otherwise, I'm already playing with my dream musicians. Dylan and Shlomi are the best guys for my song writing style, without question.
PUNK GLOBE : John, which bands are you listening to nowadays ? Are there any unknown bands that you like and recommend us to check out?
W/OZ: Oh, definitely. Here's a few...
Run With The Kittens
Sam Roberts
Slave To The Square Wave
Carmen Townsend
Sweet Thing
The Real McKensies
Hot Hot Heat
Guilty About Girls
Jeremy Fisher
Brandi Carlile
PUNK GLOBE : In 2003, you helped producing Canadian band Stabilo's sophomore album (recorded at Mushroom Studios.) You worked with Jimi Haha of Jimmie's Chicken Shack to write the fast punk sounding song "Paper Dolls".You also teamed up with Daniel Powter in 2006, during the preparation period of the last MP album.(he contributed the piano on "Gin And Money".) Which other collaborations can we expect from you in the near future? Maybe some side-projects, one time duets or covers?
W/OZ: There will definitely be more collaborations. I don't usually seek them out, they just seem to find me. One of the more surreal moments in my career was when I was asked to sing some vocals for the album "Now, Diabolical" for the Norwegian Black Metal band Satyricon. Yes..."black metal"... believe it or not. I sang a low "Gregorian Chant"-style vocals on, "A New Enemy." My vocal is kind of low in the mix (thankfully :)). I've also done vocals on solo albums for Jordy Birch ("Pure", and "Guilty About Girls"), and Trevor Hurst ("Econoline Crush"). Jeff Martin ("The Tea Party"), and I recorded a cool version of my song "Irene" on which he plays the harmonium and some amazing slide guitar. But yeah, I'd like to do more.
PUNK GLOBE : There's a plan of releasing the "B-Sides/Rarities" album for sometime now. What exactly will it include, will the fans be able to hear most of the previously unheard tracks from many sessions? Can you inform us about it and the possible release date of it?
W/OZ: Well, the version of Irene I just mentioned would be a good candidate. There's also a version of "Brand New Day" (from "MP3") that features vocals by Jesse Dryfhout (lead singer of Stabilo). It sounds amazing. On reflection I'm kind of surprised I decided not to use that version for the album. Otherwise, Rarities will feature a lot of unreleased songs, and a few specialty b-sides: "The Angel of the Forever Sleep", "Crazy Katy", "Mr. Fisher", "Up and Down", "Shapeshifter", "Black Eyed Sue", "Comin' Up From Behind", "Keegan's Christmas", "Bang Bang Bang"... and others I'm forgetting, along with out-takes and weirdnesses.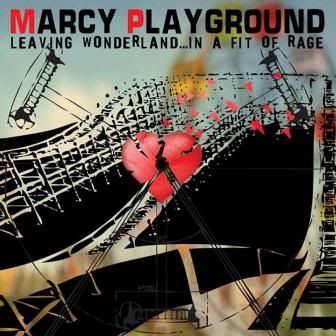 PUNK GLOBE : With every new album, Marcy Playground proved that there's more to Marcy Playground and John Wozniak than only one or two hits. Gin And Money, Good Times, Punk Rock Superstar, Wave Motion Gun, Gone Crazy, It's Saturday are just some of the many amazing examples from the Marcy Playground catalogue. I'm sure you're proud of all the songs you have written and all have a different meaning for you but which songs are the ones that you think, you would never get tired singing of? Also, from what you observe playing live, which songs do you think began to gain more and more attention, or fans started to dig more through all these years?
W/OZ: I never get tired of singing any of them. Really... not even Sex and Candy. I wrote all of them to always be fun for me to sing! :) But the ones I enjoy most are probably the ones that get the crowd going. Songs like "Blood in Alphabet Soup", and "Star Baby" do that. When we play live there are certain songs that we can always count on getting requests for: "All The Lights Went Out", "America", "Wave Motion Gun", "One More Suicide", "Deadly Handsome Man", "St. Joe on the School Bus", "Memphis", "It's Saturday", and "Vampires of New York."
PUNK GLOBE : There was a period of 5 long years between the last 3 albums. When can we expect another new Marcy Playground album. Is 2012 a fair estimation for it?
W/OZ: By the time you print this, "Indaba Remixes From Wonderland", should be out (street date: 9/28/2010). After that, people can start expecting the "Rarities and B-sides" album by late-February or early-March, 2011. We're also planning to release a live album next summer. A new studio album hasn't even been considered yet, since we're still actively working "Leaving Wonderland... in a fit of rage." But, we need to get into the studio by May next year if we hope to get a new studio album out in 2012.
PUNK GLOBE : Nirvana was said to be one of the bands that was an influence on the sound of Marcy Playground? Is this true? If so, can you share us which is your favourite Nirvana song or the one you wish you had written?
W/OZ: Yeah... this always confuses me. I don't know how that comparison got started, but I've read it more than once. I mean, like really... Nirvana?! Do we sound like Nirvana? I personally don't see it. I like Nirvana, but they wouldn't consider them an influence of any kind. I guess the comparison could stem from the fact that I write short catchy pop songs like Kurt did... and we both liked Syd Barrett and the Pixies, both got successful in the 90's, and both spent time in Olympia, WA... but that's it. The similarity ends there. Influenced?... yeah, not so much. The success of "Nevermind" opened the commercial door for indie and alternative rock bands like mine... but that doesn't mean they influenced us. Favorite Nirvana song?... I guess it's "Sliver." I can see myself singing that song. I can't make my voice do the cool gravelly thing Kurt did, but I think I could sing it okay.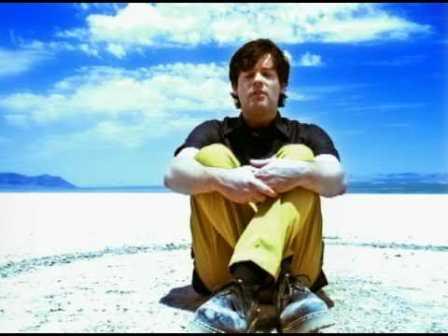 PUNK GLOBE : Last question : When you were a kid growing up, who did you imitate, in front of the mirror?
W/OZ: Oh, that's easy... Elvis Presley, of course! LOL!
PUNK GLOBE : Any last words for Punk Globe Readers?
W/OZ: Yeah... if you read this far you deserve to treat yourself to a nice mug of rich piping hot chocolate (and little marshmellows...). I'm going to make some right now. PUNK ROCK!!!! :D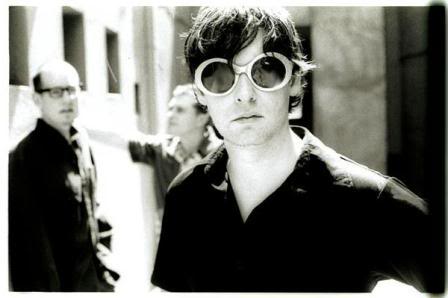 PUNK GLOBE WOULD LIKE TO THANK JOHN WOZNIAK AND THE MARCY PLAYGROUND FAMILY FOR THIS SPECIAL INTERVIEW

PUNK GLOBE – 2010

(ozgurcokyuce@hotmail.com)