Prior to appearing at The Charles Bradlaugh on 16th June as part of the Have Guitars...Will Travel 3 book launch Pulse Magazine caught up with John Novakovic (Cats Collide, Bedtime for Bonzo, The Red Room) to discuss his memories of Northampton's music scene and his future plans.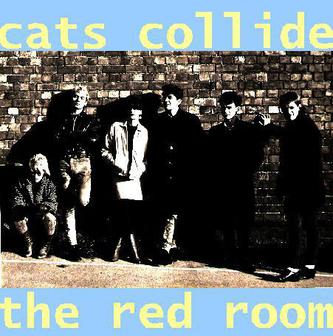 Punk Globe: What are your feelings about playing on the 16th June?
John Novakovic: I am looking forward to playing on the 16th. I reformed Cats Collide/The Red Room (two names, essentially the same band) to play at last years HGWT3 launch events. We played The Charles Bradlaugh as Cats Collide and at The Picturedrome as The Red Room. I had no further plans for the band beyond that but was persuaded by the enthusiasm of the other members to continue and play some more local gigs. However, the usual logistical problems of getting four people with very different lives together for rehearsals, let alone gigs, meant that we had to pass on a number of gig offers over the last year. Luckily we have managed to get our act together in time to appear at this years event!
It does feel a little strange revisiting a band after a 25 year gap - particularly since I hadn't seen my main collaborator in the band, Tony, since I became divorced from his sister in about 1996! - but we soon got the old banter going again – those kind of wounds do heal. It wasn't a problem picking up the songs again because as the songwriter you tend to carry the songs forward with you anyway, revisiting and updating them to suit your current needs. I used updated versions of Cats Collide/The Red Room songs in my E the real K project in 2011.
Punk Globe: What first motivated you to play music and what keeps you motivated?
John: From the day I saw The Beatles 'A Hard Days Night' and 'Help' on TV as a kid I was hooked on music and the idea of being in a band. The fact that I apparently had no innate musical talent (I didn't 'get' the way music was taught in school) and the godlike status of musicians in the early 1970s meant that I was only ever going to be a fan. Punk changed all that. The idea of getting together with like-minded friends and making a noise in a garage (so that's what a 'garage' band was!) didn't seem so far-fetched and actually getting on stage and performing in front of people was suddenly less of a big deal: hence the birth of the Isaws.
I was (and still am) a naturally reserved person (except when I've had a few!) and so getting on stage was a personal challenge and my confidence grew over time. Although you never loose that momentary panic just before playing: you learn to channel it into the performance.
It has always been about the music for me. Since 1977 I have continued to write and record music whether I was in a band or not. The biggest gap being from 1992 til the first Isaws reunion in 2002. As I previously said even if I wasn't finding inspiration to write new lyrics or tunes I was always recycling and revisiting songs for the latest project or just for the hell of it.
The guitars are always there in their rack: if I have a moment I'll pick one up and play and sometimes I feel like I'd like to be back on stage again. If the feeling persists I'll do something about it, just like I did back in 1977.
Punk Globe: How does the music scene today in Northampton compare with 35-40 years ago?
John: The music scene in Northampton in 1977 was something of a closed shop. There were a few venues for local bands (mainly pubs) and punk bands were not on their 'must have' lists! However the DIY ethos of punk meant that individuals were promoting events/putting bands on at parties at venues like the Racecourse Pavilion or the Students Union at Nene College. Ken Turner at The County Ground was a big help (despite his fearsome reputation) – he could see there was an audience for this new music and he brought touring bands to the county and gave support slots to local bands. The 'scene' in Northampton was pretty small scale at the time. The same people from a pool of 200-300 would be at any given gig and eventually a good proportion of those ended up in bands themselves. By the time we got to 1981 you could almost guarantee that if you did a gig locally, probably half the audience were in a band themselves (more so at Northampton Musicians Collective events).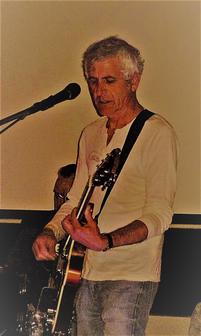 On the whole these days, the venues are better, the audiences more generous and the vibe less violent (in fact nowadays gigs seem to have lost a bit of the excitement that came with not knowing what was going to happen next). The promoters are a lot busier (there seems to be something on in town on any given night) though the town has yet to acquire a proper venue that register on national tour schedules. No I don't count the Roadmender which seems to be overlooked by most acts worth the ticket price.
I don't really have a feeling about the 'scene' these days as such other that I am very much on the periphery of it. There do seem to be a few cliques in terms of the local bands (there is not so much of an appreciation for those that are innovating or just having a go) and 'musicianship' and 'authenticity' seem to have become bywords again. However all I see is a plethora of wannabe bluesmen/folkies who claim ownership of the Northampton sound (the Nene Delta ferChrissake!!). These people either piggybacked punk (too old) or missed it completely (too young) or don't understand the DIY/do something different ethos.
Punk Globe: Obviously you had a lot of fun but by reading Have Guitars...Will Travel I can tell you also faced a lot of adversity. How tempting was it to just walk away from music? Or was that never a consideration?
John: It comes back to the reason you're in a band in the first place. Fame was never the main aim. The early goals were to play good gigs and secure a recording deal. By the time I'd formed Cats Collide I'd already had a measure of success on both fronts with Where's Lisse? I had to deal with ultimate disappointment and was therefore under no illusions about the industry and its pitfalls.
Punk Globe: The Sabbatical due to Tony's stabbing. Did that affect the bands momentum?
John: We proceeded more in hope than expectation: this made it easier to cope when a band member fell by the wayside. However Tony's stabbing was a shock. It did affect the band momentum: in fact it was like starting over again. But at the time I felt it was more important for Tony's morale in his recovery to know we were going nowhere without him.
Punk Globe: For me there was a huge shift musically between Where's Lisse? and Cats Collide, from post-punk to psychedelic rock. What caused such a quantum leap? Was Bedtime for Bonzo the missing link?
John: You are correct. Bedtime for Bonzo was was very much the missing link. Where's Lisse? had become a fixed idea in the minds of some band members and certainly that of Dave Barker of Glass Records. There is an evolution if you compare 'You Stole y Gun' on the B-side of the first single (might have slotted nicely into the Postcard Records roster) to Tutorial on the 12" EP in the direction of a heavier gothic sound. It seemed like a careerist choice to head in this direction (there is a temptation to exploit the Northampton/Bauhaus link here). By the end of 1982 though I was more interested in looking back for inspiration to the edgier garage psychedelia of Nuggets and bands like The Misunderstood and realised that Where's Lisse? was never going to be a vehicle for this.
Bedtime for Bonzo was an opportunity to experiment, initially with electronica and later with sixties flavoured psychedelic pop. In fact it is hard to determine when Bedtime for Bonzo became Cats Collide. I used to think it was when I recruited drummer Martin Richardson and we made our first Cats Collide demos at Sketch but I don't think we truly let go of Bedtime for Bonzo's influence until Dusa and Nina left us and we hit a harder edged direction.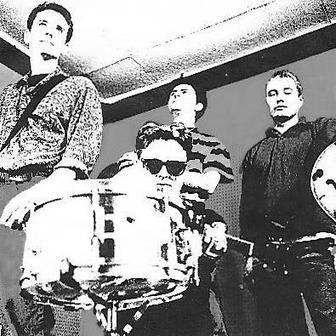 Punk Globe: What do you hope the Cats Collide/The Red Rooms legacy will be? Not only musically but in terms of work ethic and DIY ethos?
John: I don't expect any particular legacy other than that Cats Collide/The Red Room was my vehicle as singer/songwriter/guitarist and so most closely resembles my musical vision. Both as punk and romantic poet. (as opposed to Isaws and Venus Fly Trap where Alex took the vocal and eventually lyrical lead – and Where's Lisse? where Pat Egan took my basic compositions and applied his classically trained guitar skills to create the band sound).
We were not driven by ambition and we were never in step with musical fashion and certainly made no attempt to ingratiate ourselves with anybody: particularly on the local music scene. We were very much doing it primarily FOR ourselves.
Punk Globe: What do you consider to be your greatest musical achievement?
John: My greatest musical achievement is that I turned a shy, academic kid bound for a career in Modular Chemistry with no apparent musical ability into a poet and artist that now knows more than three chords.
Punk Globe: Looking back on your musical career what's your fondest memory?
John: My fondest memory is that of opening the box of the first batch of Where's Lisse?'s first single 'Talk Takes Too Long'. At the age of 20 I had achieved my vision of immortality. Everything else has been a bonus.
Punk Globe: Do you have any plans to release a complete discography of your previous work on a physical format?
John: Cats Collide/The Red Room material from 1983-1992 is available for download via bandcamp, as is a live recording of last years HGWT Picturedrome spot. I did make a short run of CDR's of the best of compilation available in 2001 but would be happy to let someone else take on that mantle if they are interested in doing so. I have decided that I don't really want to run a record label. I'll leave that to the real entrepreneurs.
Punk Globe: Tell me about the Russians infamous raid on the Acme shop in Wellingborough Road. Where you involved?
John: Unfortunately that predates my time at Acme, though I'm sure I remember Kevin Haskins turning up at our house in Weston Favell later that day covered in shaving foam (by the way Kevin, my parents still don't know who left all those gnomes in our front garden that Sunday morning!!) To think he went on to become a moody gothfather.
Punk Globe: Please tell me about your future music plans.
John: The future? Definitely no more Isaws. Possibly some more Cats Collide gigs and maybe even some new recordings. Most likely some new solo work under the E the real K moniker but most of all more painting. (www.facebook/theredroomgallery)
Punk Globe: Thanks very much for your time.