Upon getting The Spirit of 76 in the mail and seeing how beautiful the hard cover coffee table book looked I immediately wanted to interview John to find out more.... It was fun to find out that he was close with my friend, the late Greg Shaw, of Bomp Records fame... I hope you all enjoy my interview with John Ingham
Punk Globe: Thanks so much for the interview.. Your book is beautiful a great coffee table book. Give the readers some background on yourself?
John: In the early/mid-70s I was a music journalist for a number of magazines and papers, including the UK weekly 'Sounds'. On April 4, 1976 I saw The Sex Pistols at a strip club in London and two weeks later did their first interview. I rapidly became the Punk reporter, chronicling the growth of Punk through that first year and the very first gigs by the Damned, Buzzcocks, and Clash among others.
Punk Globe: You and I are similar I was in San Francisco during the the same era. Were you writing for a zine when you did your interview with The Sex Pistols?
John: When I started writing about music at age 18 I lived in Los Angeles. Through science fiction fandom I met Greg Shaw. Fanzines are really common in SF fandom so it was easy for us to agree to create a rock 'zine together, and we started 'Who Put The Bomp'. By 1976 I was in London writing for 'Sounds' and Greg had turned 'Bomp' into an empire!
Punk Globe: Tell us how the interview went?
John: We did it upstairs in a pub. At first it was quite chatty and finding common ground. John came in about halfway through and they kept talking about him as though he wasn't there, telling me what he thought about things. Then I asked him directly…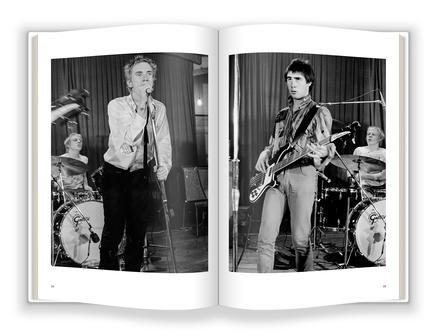 Punk Globe: Was John Lydon aka Johnny Rotten the king of the one liner of insults yet?
John: One-liners piled up like a car crash! As I write in the book, he fixed me with a death ray glare and unleashed a high-speed barrage. It was later that he learned to slow it down and fire off one line at a time.
Punk Globe: Do you feel that Malcolm was influential with his wit?
John: Not at all. You can't invent Johnny Rotten. He arrives fully formed.
Punk Globe: When I interviewed him in 79' I felt like I was asking a punk version of Don Rickles questions. Is that something you also felt?
John: Ha ha! I never made that comparison but yes, it was like that.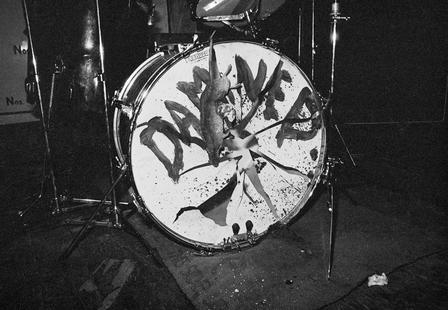 Punk Globe: Love Siouxsie so nice and fun. She and Jayne County were good pals... Did you find her that way also?
John: Well I got to watch Susan Ballion turn into Siouxsie Sioux. I was fascinated how quickly she grasped that cameras loved her. You can see it in the book where she's at the Pistols gig in November and doing her first TV interview – a star is born!
Punk Globe: Did you write only for Sounds or did you write Melody Maker and New Musical Express as well?
John: I wrote for NME when I first arrived in London. I started at Sounds in early 1975.
Punk Globe: Tell us about interviewing The Clash, Buzzcocks and The Damned?
John: They were conversations more than interviews. The Damned came across as wanting to have fun. I talked to the Buzzcocks at their first gig so it was mostly fact finding – such as, 'why is the body of your guitar broken in half?' The Clash was just a running exchange. I was an instant fan and went to every gig they played within an hour or so of London.
Punk Globe: Did you get the chance to meet or interview Poly Styrene, Shanne Bradley from Nipple Erector or Zillah Minx?
John: I never had the pleasure.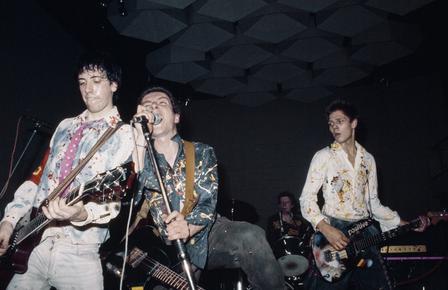 Punk Globe: Are you still writing and do you have any new bands that have caught your eye or ear?
John: I still write. I wouldn't say that anyone new has caught my ear with a body of work, but I find lots of interesting singles on Spotify. The problem for me is that there are lots of GOOD new artists but no GREAT new artists.
Punk Globe: Were you a fan of Sniffing Glue and Zig Zag
John: I followed ZigZag from about 1970 and knew the editor Pete Frame quite well. I went to see The Clash at their third gig at Tiddenfoot Leisure Centre in Leighton Buzzard, and both Pete and Kris Needs were there. Pete reacted to the band in a 'what the hell was that?!' way and I started joking, "Too old, granddad?" He said later that I was right and handed over editorship to Kris pretty much that night. Which seemed pretty drastic.
I met Mark P on a bus to see Eddie And The Hot Rods play on Hastings Pier and he pulled out a copy of Sniffin' Glue No. 2. I got it immediately due to my sf fanzine background. Loved it!
Punk Globe: Sniffin' Glue was an inspiration for Punk Globe. Were you friendly with Kriss Needs and Everett True?
John: I saw Kris Needs a fair bit, but never met Everett True.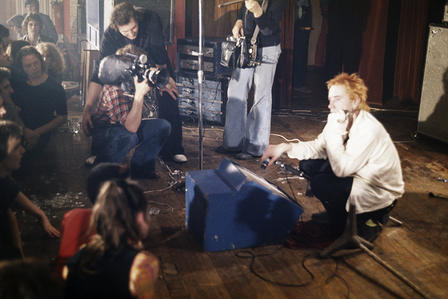 Punk Globe: I guess Everett came along a bit later... Are you happy with responses to the book ?
John: I'm delighted by the response. I didn't expect it to look so beautiful and it seems to have struck a chord with a lot of people.
Punk Globe: Do you think that you will be doing a follow up book?
John: The next book will be on a different subject.
Punk Globe: Do you have any Internet addresses you would like to share with the readers?
John: Anyone who wants to read my pieces on Punk, Keith Richards, Patti Smith, Queen, Jimmy Page and others can find it at http://jonh-ingham.blogspot.co.uk/
Punk Globe: Describe yourself in three words?
John: Voyager. Curious. Excited.
Punk Globe: Amy last words for Punk Globe readers?
John: Question authority. Stay true to yourself.
Punk Globe: Thank you for a delightful interview, John