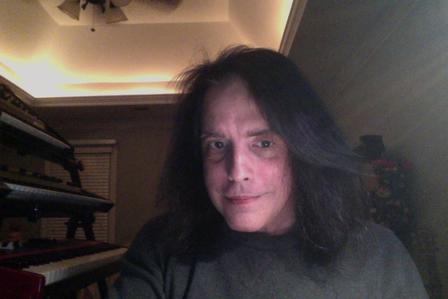 Punk Globe: You've just gotten your first gig of the year with Hank Jr. under your belt. How was it, and did the new year and the break bring back a freshness?
Joey: There is always some good energy when we get together for the first rehearsal or gig. We are all friends so it's like a family reunion. There are some new songs in the set and Hank seems happy. So I would say yes there's some freshness.
Punk Globe: You have been playing with Hank for quite a few years now. How many, and what are some of your best memories?
Joey: I've been playing for Hank for eleven years I think. Maybe twelve. My favorite moments are when Hank points at me to do a solo. Off stage I got to meet Wade Boggs. He was fun.
Punk Globe: Every musician has a side gig or two. What are yours, and please tell us all about them?
Joey: I am busy producing artists, doing remote sessions and real time sessions. I write more than I used to. I write with the artists a produce most of the time. Just to keep my chops up I play with some local bands. The money doesn't suck either. I play sometimes with The Rebel City Rockers and Block Party. I get called for one offs all the time. Some I do and some I don't.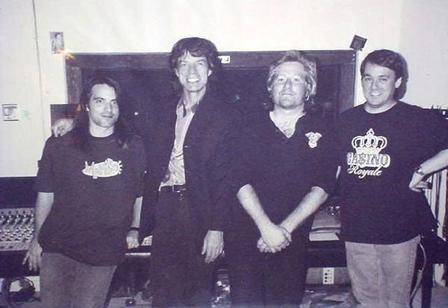 Punk Globe: For those that don't know, you have played with some of the greatest icons in the industry. How did you hook up with these folks, and share a story or two about the experience?
Joey: I have had an awesome career. I have to say that luck was a major factor in the course of my gigs. I always seemed to be at the right place at the right time. I was Ivan Neville's tech on the Keith Richards solo project. Soul Asylum opened for Keith. The merch guy was named Sully. He kept telling Soul Asylum that I was a player. So I started playing with them for the last few shows. I got hired and Saturday Night Live was my first gig. The only other band that opened for Keith was Izzy Stradlin. I sat in with him too and finished his tour before I played with Soul Asylum. So I played with both of Keith's opening acts. I played with Soul Asylum from 1993-1998 and 2002-2003. Izzy and I are pretty close. I record with him time to time.
Punk Globe: How do you think touring has changed over the years, as far as booking the shows as well as promoting? Do you have any words of wisdom to offer to the youngsters for surviving a tour?
Joey: Touring is one of the things that hasn't really changed. You go out in a bus or van and play your music to an audience. You try to expand your fan base. Social media plays a big part in promoting a band. It's a general rule that fans are more important than money until you reach 5000 fans. Bands are really giving away their CD's at the show and surviving on their merchandise. On a side note, Live Nation owns record companies, booking agents, Venues and Radio stations. They have a monopoly. They can coerce a band to play for less money if they want their record played on the radio. They even own Vector management. It is all set up to take as much money off the top and the band gets less money.
Punk Globe: Izzy Stradlin called you and Rick Richards a few months back to do some recording. I heard the track, loved it. Where did you guys gather, and what else is in store for you guys?
Joey: Izzy just called me out of the blue and said he wanted me to play on his new single. I told him to send me a guide track and I would get it back to him. He said,"you own a studio right."
I said yes and he said that he was in New Orleans and would fly in and we could track here. It was a great day. We tracked B3, vocals and guitar. He loved the studio as most people do. They say they immediately that there is a cool vibe.
On a side note I am recording my first solo record. It is going to have a lot of special guests. Izzy, Rick, Kevin Kinney, Richard Young, Charlie Starr, Dave Pirner and a cast of thousands. Look me up on Facebook and click https://www.gofundme.com/joey-huffman-solo-project to donate and get a pre-sale.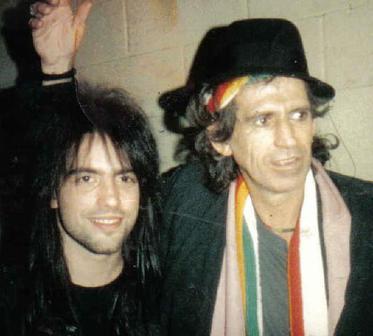 Punk Globe: What shows do you have on the calendar for the year, and will you be playing locally
Joey: Hank will probably do around thirty shows this year. Mostly during the summer months. I am playing a Michelle Malone and Drag The River reunion on April 15th a the La Vista room. You can find Hank's tour dates on my website http://www.joeyhuffman.com/
Punk Globe: When you look back on your life as a musician, if you had to describe this experience in one sentence...what would it be?
Joey: As long as there are sex and drugs... I could do without the rock an roll...
No, just kidding, Music made my dreams come true.