Please enjoy this repeat interview with the fascinating Jim Rose
I realized that I have never interviewed my long time pal Jim Rose. It has always been other people... Jim has been very kind and supportive to Punk Globe. He has written articles and also had a monthly collection of images from his many fans and friends... I decided it was high time that i did and interview and was so happy when he consented... I am in awe of Jim and thank him for taking the time from his Skype shows to so the interview... Enjoy!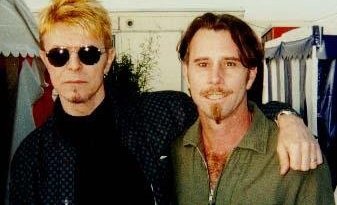 PUNK GLOBE:
Thanks so much for the interview. It has been awhile since anyone at Punk Globe has interviewed you. Where should we start?
Jim Rose:
Maybe with me congratulating your recent anniversary. Thank you Ginger for keeping it all alive in such an artist friendly way And I have a cool new way to do performance. I've been doing crazy house parties,clubs with bands etc.SOOOOOOOOOO all Punk Globe readers.Lets do a show or shows together. Here is a new performance concept to get promoters interested. Make an event out of it...come up with a title maybe like international freak night or something that fits more with what you are thinking... show my vid ( 30 minutes) and then ill come on via Skype and tell stories and maybe q and a ,,or a few stunts ,etc. for half an hour..its very easy to hook a computer to a TV and Skype these days. Thats all there is to it for this show. Most venues have TV or big screens. If not have them bring a TV in that night. You perform as headliner or opening depending on what you think is best. I live in a beautiful 11th century village in France now. No one speaks English here so I'm a little board, I do these things for just $100 If interested I can send you the full pitch for promoters.This new digital performance concept has worked great so far.Check out the vid and this will all make more sense
PUNK GLOBE:
First and foremost I want to convey, that I am so happy to have witnessed Jim Rose Circus when The White Trash Debutantes played with you in Canada. Along with seeing you in San Francisco.
Jim Rose:
Ginger that show we did together was amazing. The promoter came out and asked if we wanted any heroin or coke. You and I looked at each other like he was the one who killed the Limburgh kid and at the same time said NO
PUNK GLOBE:
That was a wild night. Then there was that obsessed girl that was chasing after myself and Lift from The Jim Rose Circus... The cops had to escort her away... You were living in Seattle when you first became involved with incorporating the sideshow/ circus freak element into the act?
Jim Rose:
Yeah I was doing spoken word stuff for about 10 people in the audience who wearing berets and snapping fingers. I decided to add some freak stunts I knew from my junky hustling days in Europe.From that point on there was a new tentacle to punk performance.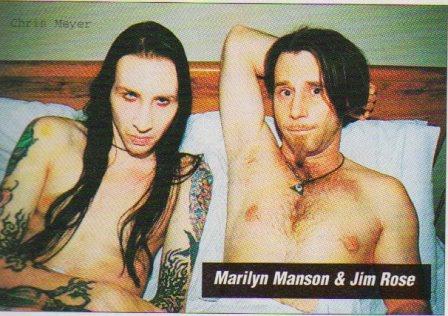 PUNK GLOBE:
Tell us about some of your first shows?
Jim Rose:
Once I added freak stunts to spoken word I moved the performance to a middle eastern restaurant and performed with belly dancers and it became hip pretty quick. All the famous grunge bands in Seattle came to see it. This was before they got famous. Before the grunge thing.
PUNK GLOBE:
Did you tour with the first incarnation of The Jim Rose Circus?
Jim Rose:
No the first incarnations were mostly just me and belly dancers.
PUNK GLOBE:
In the early 90's you were asked to Partake in Lollapalooza, Tell us about some of the memorable shows that you played on The Lollapalooza stage?
Jim Rose:
Its pretty much all a spunk encrusted blur. Chris Cornell asked me to introduce Sound Garden every day.I loved that because they were playing the main stage.I only played the second stage that year.
PUNK GLOBE:
Who else was playing that Lollaoalooza tour?
Jim Rose:
Red Hot Chili Peppers,Ministry,Pearl Jam,Jesus and Mary Chain
PUNK GLOBE:
It was that Lollapalooza tour that captivated you to super stardom. Tell us the chain of events that happened?
Jim Rose:
Perry Ferrel saw me on Sally Jesse Raphael and booked us
PUNK GLOBE:
Good ole Sally! After that more tours with bands happened. Tell us the bands you toured with?
Jim Rose:
We were the middle slot on the Downward Spiral Tour NIN headlined Marilyn Manson was the opener. Other than that we headlined all over the world for 25 years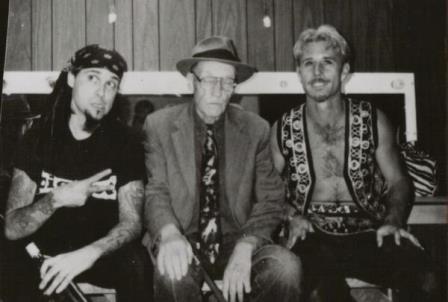 PUNK GLOBE:
You also took the act International tell us how that was?
Jim Rose:
The number one TV show in England heard about us from Lolla and did a feature on us (Eddie Vedder drank my vomit in it) and that created a huge buzz.
PUNK GLOBE:
I have a new found respect for Eddie! Did you ever encounter any hassles at customs?
Jim Rose:
It was constant in those days. Lift would stick a small bicycle key in his butt and when they found it he would say: "That's were I keep my spare". I used to tell them that I enjoyed cavity searches and that they didn't even have to wear a glove."Unless you have a sore on your finger"
PUNK GLOBE:
I can only imagine the field day you had..... Everyone wanted to meet you.. Who were some of your personal favorite people you met?
Jim Rose:
Bowie took us under his wing and was always there for us until he died. William Burroughs used to come to the shows a lot. Just about everyone at some point even Bono.There are tons of photos and stories on our Facebook.
PUNK GLOBE:
Tell us about working with Rick Rubin? Did you know him when he lived in San Francisco and was hanging with Flipper?
Jim Rose:
Yeah I've known Rick forever.He really helped us. Maybe more than anyone.
PUNK GLOBE:
Tell us about some of your stand out performers in the Jim Rose Circus?
Jim Rose:
Women Sumo Wrestling had Large Marge,Judy The Bull Moose Jenkins,Tundra and Gail Force.The Mexican transvestite wrestlers had Tickles Valdez,Low Blow Ventura,Billy Martinez The Barrio Bottom etc.
PUNK GLOBE:
Tell us about The X Files and The Simpsons?
Jim Rose:
They aired within 2 months of each other and have become iconic episodes.Homer joins my circus as a human cannon ball.I was the lead murder suspect in a fan favorite episode.It always comes in at 1st or 2nd on fan favorite polls.
PUNK GLOBE:
I loved The Simpsons stint! Brilliant! Tell us about your books that you have written?
Jim Rose:
Freak Like Me (several best seller lists) and Snake Oil.About how not to pay the dues to become street smart.
PUNK GLOBE:
When is the last time that you performed live?
Jim Rose:
I am doing a lot of Skype shows as we speak. This new way of performing is amazing.
PUNK GLOBE:
Tell us where you now call home?
Jim Rose:
Anjou France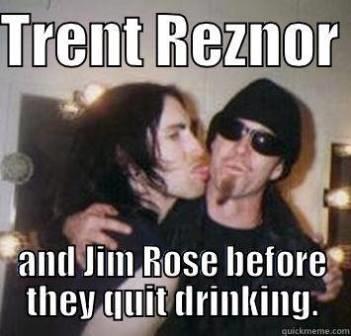 PUNK GLOBE:
I had read that you had been working with Microsoft and working as a consultant with PR Firms... Is this fact or fiction?
Jim Rose:
Fact
PUNK GLOBE:
Tell us about what keeps you busy nowadays?
Jim Rose:
I'm doing 5-8 Skype shows a night
PUNK GLOBE:
Do you have any Internet addresses that you would like to share with us.
Jim Rose:
https://www.facebook.com/Jim-Rose-Circus-73911349699/
jimrosecircus@gmail.com
PUNK GLOBE:
Describe yourself in three words?
Jim Rose:
Relentless,relentless,relentless
PUNK GLOBE:
I sure hop we can get you filmed for the Ginger Coyote documentary.. I'm sure you may know someone who could film you for One Finger Films and send it via the Internet. We will talk more!
Jim Rose:
Lets do this.
PUNK GLOBE:
Tell us what is in store for you in the rest of 2016?
Jim Rose:
I used to tour the world every year and do about 120 shows.I now do 120 shows in 2 weeks on Skype.In 6 months time it has been like I have toured the world 9 times .Ahhhh technology.
PUNK GLOBE:
Without leaving home! Are you keeping tabs on the election in the USA? Any thoughts about it? Were you feeling the Bern?
Jim Rose:
I Loved the Bern.I wish the U.S could get it together with some of his issues.Wow Donald Trump I really have no words for him.What an anomaly
PUNK GLOBE:
Any last words for the Punk Globe readers?
Jim Rose:
I'm too boring, No one has read this far.