OF CARTER THE UNSTOPPABLE SEX MACHINE
Last month I had the chance to interview my friend Jim Bob, the London born writer and musician best known as the singer of indie punk band Carter USM. In Carter USM, he had 14 Top 40 singles, 4 Top Ten albums (including a number one) and played hundreds of gigs all over the world as the lead singer of the band. Since the band's split in 1997, he continues as an amazing solo artist, writes novels, stories; appears in musicals and more…. Here is what he told us :
PUNK GLOBE : Jim, firstly thank you very much once again for taking your time and accepting this interview. Your debut novel "Storage Stories" was published on May 6, you played at the festivals during summer (Latitude Festival, Port Eliot Festival…..) , appeared in a musical at the Edinburgh Fringe Festival and on Nov 24th you will be performing as a part of a gig at Dingwalls in Camden. How was 2010 for you so far?
JIM BOB : 2010 has been an amazing year for me really. It's been incredibly varied. It started off with my first appearance on British TV for years – singing 'Angelstrike!' with a full orchestra. Then publishing my first novel and going on tour with that. Getting some really good reaction to the book as well. And then I was asked to be in a musical for a month at the Edinburgh Fringe festival. My first experience of acting. Even staying on my own in a flat in Edinburgh for a whole month was a new experience for me. A crazy year really.
PUNK GLOBE : Let's start with the early days. You were the vocalist of The Ballpoints during the late 70s. Was it always your dream to be a musician? What made you decide to be in a band and make music?
JIM BOB : As far back as I can remember, I wanted to be either a musician or maybe more so, a pop star. I was in my first band at school, we were rubbish but it was all I wanted to do. I was hugely influenced by the film 'Stardust' and wanted to be David Essex. I was also influenced by having an older sister and was always into the same music as her boyfriends. So it would have been rock stuff like Bad Company and Queen that I listened to I suppose.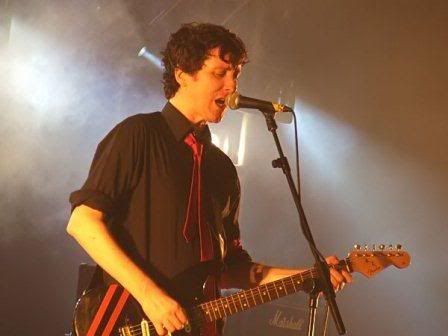 PUNK GLOBE : You played in various bands during the 1980s. One of them was Jamie Wednesday. Can you inform us about the other bands, side projects you were in, before Carter USM started?
JIM BOB : The first band I was in who actually did any gigs (only one gig) was called Jeepster. Jeepster then became The Ballpoints, then Fruitbat joined the band and we became Peter Pan's Playground. All variations of the band tended to sound like whatever band I was into at the time. So we were The Jam, then The Skids, then Teardrop Explodes and Echo and the Bunnymen. After that me and Fruitbat did a lot of twee solo recordings and eventually formed Jamie Wednesday out of that.
PUNK GLOBE : With Carter USM, you had 14 top 40 singles and 4 top ten albums, including a number one. Carter USM's sound was unique and the live shows were amazing but with your own words, what was the key or main reason behind Carter USM's success, what do you think? Plus, I want to ask; which bands had the most influence on the sound of Carter USM and your singing style which was and still is outstanding and legendary…
JIM BOB : I can't say why we were successful to be honest. I don't know. I do know that we did a lot of gigs and were pretty full on and punky at a time when bands weren't. So we built up a following for that among old punk fans. We were already popular with a dedicated audience before the music press discovered us. The big influences at the start of Carter were – for Fruitbat – Public Enemy, LL Cool J and AC/DC and for me it was Band of Holy Joy and Tom Waits. In terms of my singing style I always thought I just sang with my natural voice.
PUNK GLOBE : Were there any other names thought of during naming Carter USM? Although a B-Sides & Rarities collection was released, are there any Carter USM songs left, that haven't seen the light of the day yet and if so are there any plans to release them someday?
JIM BOB : We must have had loads of names. We were called Bob for a few gigs before we changed the name to Carter. I don't think there are any unreleased Carter songs. We tended to only complete the recording of things we thought were good enough. And apart from before our first single, we never recorded demos.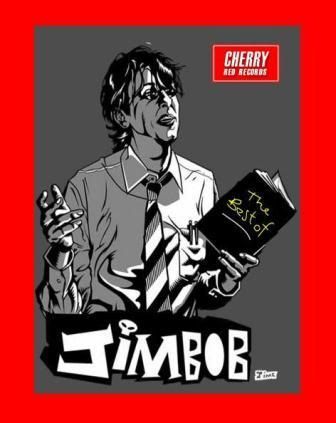 PUNK GLOBE : Which bands were you listening to when you were a teen & which bands are you listening to nowadays? Are there any unknown names that you would recommend us to check out?
JIM BOB : Elvis Costello and The Jam were the biggest influences on me in my late teens. I still listen to them both now. I listen to loads of stuff these days. Eels and Edwyn Collins this week in particular. Laura Marling and Bright Eyes I'm a massive fan of. I'm quite out of touch with new music though I suppose, but I really like Tom Williams and the Boat at the moment. Check them out!
PUNK GLOBE : Since Carter USM, you released many albums as Jim's Super Stereoworld and Jim Bob. (Some of them performed with orchestra, some of them as concept albums.) Your last solo album was called "Goffam" which was released on April 2009. When can we expect another album from Jim Bob and are there any plans of any other side projects in the near future?
JIM BOB : I've only written one new song since 'Goffam'. I'm a bit disillusioned with music at the moment and haven't found the desire to make anything new. I'm sure that will change.
PUNK GLOBE : The album " A Humpty Dumpty Thing" from 2007 was released with a mini novel "Word Count". Your debut novel "Storage Stories" was published by Ten Forty Books this year. Other than music, are there any new ideas of projects for the near future, including novels? "Word Count" would be turning into a feature film. Can you inform us about current situation of it,too?
JIM BOB : I'm trying to write another novel at the moment. Hopefully I'll finish it. It's been quite difficult so far. The film version of Word Count may still happen one day. I've written a script. It's just a case of waiting for something to happen really.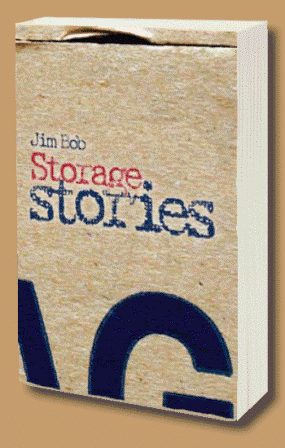 PUNK GLOBE : Jim, you are in the music scene for more than 20 years now and including Carter USM you shared your magic and your spirit with us in many great ways. We all know that there are still much more to come from the legendary world of Jim Bob but if you were to create you all time dream band, who would you choose (if you like including the ones who are not with us anymore) to be the members of this heroic army?
JIM BOB : How about Paul Weller on guitar, Cass from the Senseless Things on drums, Suzi Quatro on bass, Benny or Bjorn from Abba on piano. I love so many singers, I'd either pick Rod Stewart, Nick Cave, Conor Oberst or Elvis Costello. I'd be happy with any of those…
PUNK GLOBE : In August 2010, you appeared in "Gutted, A Revenger's Musical" (written by Danielle Ward& Martin Wright) at the Edinburgh Fringe Festival. Can you share your feelings about this experience?
JIM BOB : It was brilliant. I made a lot of new friends. Some really funny people. I learned so much. It was a real challenge for me. Being choreographed and told how to sing particular songs. Dressing up. The first time I've been part of something rather than at the front of it for a long time. It was an amazing time!
PUNK GLOBE : "Our Heroes" single from the album "Goffam", includes a previously unreleased song "Radio Goffam" , which is my favourite, it is brilliant! We also witnessed many great Carter USM masterpieces like Glam Rock Cops, After The Watershed, Senile Delinquent, Airplane Food, Skywest and Crooked and many more through all these years. I'm sure you love all your songs like your child and each one has a different meaning for you but which ones are the most special for you and you would never get tired singing of?
JIM BOB : Maybe 'Angelstrike!' from the solo stuff and 'Falling on a Bruise' from Carter. There are loads really.
PUNK GLOBE : During the 2000s Carter USM reunited for some sell-out gigs. From November 2009, Brixton O2 Academy and HMV Forum gigs was released as a live album titled "Drum Machine Years". In this next decade, beyond live gigs will there be another, "new" Carter USM studio album ?
JIM BOB : I'd say no. It's very unlikely. I don't know what Carter would sound like now. I wouldn't want to make a bad Carter record and spoil the memory of a great band.
PUNK GLOBE : Last question, when you were a kid growing up, who were you imitating in front of the mirror?
PUNK GLOBE : Any last words for Punk Globe Readers?
JIM BOB : Live the dream!
*** Punk Globe would like to thank Jim Bob for this great interview ***