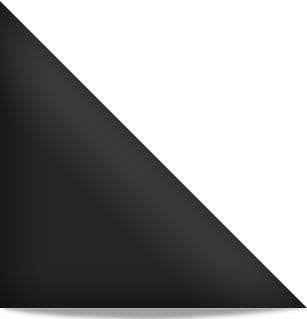 Hot Gossip...Hot Gossip...
Hope you all you readers in the USA had a great Labor Day!! It is now heading towards the end of summer in the Northern Hemisphere... But for
SHARLA CARTNER, ANDREW GRANT
and
STACE KIRKWOOD
it is the beginning of spring.... There are so many scary things happening in the Middle East in particular in Syria and Egypt...
BILL GOULD
from
FAITH NO MORE
contacted me about the problems happening in Bulgaria.. Here is a link for you to find out the facts....
http://wikileaks.org/wiki/Bulgarian_State_Security_Agency_%28DANS%29_high-level_corruption_report,_2008
Is there a Owner or an Manager of a Tee Shirt Printing Company who would like to do a Ad trade with
PUNK GLOBE
... Advertising for Tee-Shirts.. We average 400,000 to 500,000 hits per month... Please contact
ginger@punkglobe.com
..
THE WHITE TRASH DEBUTANTES, RUBBER CITY REBELS, JACK KILLED JILL, THE CREATURES
and
SA90
will be playing September 20th at
JOHN PATRICKS
at 1813 Park Street in Alameda, CA...... The fabulous
TYLER VILE
wrote a kick ass review of the new CD "Loud And Proud" on
DEAD PUPPY RECORDS
. The CD which features such artists as
JAYNE COUNTY, GINGER COYOTE, MIKE PARK, PANSY DIVISION, WHITE TRASH DEBUTANTES, TERRY RICE, BIG BOY
and a few more killer acts....
AMY LYNN LOGAN
was away on a hiatus.. She had been absent on Facebook and Twitter for quite some time... But is back...No need to worry... Much Sadness...
LAURA FELINE
passed away this past month.. On August 31st there was a huge benefit at The Poor Kids Mansion in Los Angeles with bands like
BETTY BLOWTORCH, ONE FINE MESS, JENNASYDE AND THE WATCHERS,SYLVIA JUNCOSA, THE GEARS, MIKE WATT, KAT ARTHUR, SYMBOL SIX
and many other bands playing to help raise funds for her funeral expenses and pay tribute to her life!! Actress
JULIE HARRIS
also bid us adieu in August..
LEE THOMPSON YOUNG
who appeared on "Friday Night Lights" died from a self inflicted gun shot....
LISA ROBIN KELLY
of That 70's Show left us....
ALLEN LANIER
of
BLUE OYSTER CULT
passed away in New York City...
GEORGE TALL CHIEF
a tribal leader with the Osage nation left us at the age of 96 years young.. Singing Diva
EDIE GORME
also found a home in heaven as did Australian Drag Performer
DIAMOND LIL
who passed away from complications due to Diabettes... Canadian Actress
HAJI
who starred in the classic
RUSS MEYER
film "Faster Pussycat Kill Kill" also found peace with the angels above.... Salsa Musician
EDDIE PEREZ
died of a blood infection...Publicist
EDDIE MICHAELS
also left us...
BILLY WARD
who is an Australian Boxer was laid to rest... Now on to some fun....
JACK GRISHAM
and
BOB FORREST
recently read at
LA LUZ DE JESUS GALLERY
and the crowd was filled with all sorts of way cool people like
IRIS BERRY, JENNIFER "PRECIOUS" FINCH, SETH MILLER, HEIDI BECK, LEE JOSEPH, OLIVIA BARASH, ANGELA RICHARDSON
are just a few of of the folks who attended.. I chatted with
BOB FORREST
about being on
CELEBRITY REHAB
... Just kidding the show has been canceled... After lots of hugs and farewells,
HEIDI
and I decided to go to Acapulco to have a snack and a cocktail... While were there we sat at the bar with a Magician who has worked at all kinds of places from The Magic Castle to CIA... He and his girlfriend turned us on to a new drink that was similar to a Long Island Ice Tea... No, it was not a Audios Mother Fucker.... I believe it was called a Muddy River... Whatever it was called it was potent...We then thought about venturing over to
LOADED
to see if
LEE
might be tending bar and maybe
GEOFF TAD
and
AMANDA BYNES
were there...
LOADED
now has bands playing there and the sound system is pretty impressive. Much better than most venues... They are doing shows Mondays, Wednesdays and Fridays... They provide a backline for the bands and again a nice sound system...
TARA
seems to be the gal in the know there. But she is just a customer who is really fun...
BEBE BUELL
and her band are doing mix downs on their new CD in the studio... Her good pal
CHEETAH CHROME
has been there adding some final guitar tracks to a few of the songs... This is going to be a killer release..
BEBE
and her husband
JIMMY WALLS
recently were guests at the
GRAND OLE OPRY
and
BEBE
was thrilled to meet some of the cast of
NASHVILLE
!!!!
BEBE
and
JIM
also recently celebrated their 11 year wedding anniversary.....
MICHELLE SALVAIL DE TREMONT
who is involved with SF Punk Homecoming is so ultra cool and supportive.. Putting up with a few ignorant assholes.... She handled it like a pro...
SHAMAMA
and I can't wait to go to dinner with
MELINDA ROBERTS TYLER
and her wonderful husband to catch up.. I recently ran into
JERRY
from the
PICK ME UP
at The
JOHNNY RAMONE
Tribute and he told me that he had just seen
ART DES BRIX
and that
DREW BARRYMORE
was busy busing tables.. Which is an inside joke.. The
JOHNNY RAMONE
tribute at
HOLLYWOOD FOREVER CEMETERY
was so much fun.. I want to thank
JOE
and
KIM DALLESANDRO
for making it happen for myself.. I saw so many cool people like
BILLY ZOOM, MICHAEL SCHMIDT, TREV RAM, JUANNES, HOWIE PRO, RIO WARNER, MANUEL LABOR, DITA VONTESSE, HEIDI BECK, JENNIFER "PRECIOUS" FINCH, VICKIE BERNDT, STEVE JONES, ANGELA RICHARDSON, RICKI LAKE, TRACI LORDS, INGEBORG ROBERTS, LENORA CLAIRE, TEDDY QUINN, SUE NOVOTNY, JOE ESCALANTE, PAMELA DES BARRES, AMBER HEARD, JOHNNY DEPP, JOHN WATERS, DANNY FUENTES, DANIEL DARKO, RODDY NOVOTNY, DIRE MCCAIN, BERNIE BERNSTEIN
and so many more fun folks.. It was a wonderful time... Thanks to
LINDA RAMONE
and
HOLLYWOOD FOREVER
for holding the event... The following Sunday I was a guest on
JOE ESCALANTE'S
Radio Show on
KTLK AM 1150
, Sundays from 5 to 7.. I appeared on the show around 6:30 PM. We mainly chatted about the
BLACK FLAG
and
FLAG
Controversy,
PUNK GLOBE
and upcoming
WHITE TRASH DEBUTANTES
shows.. In the segment before me that had been speaking about Politics. So I made it a point to mention my two favorite politicians
ELIZABETH WARREN
and
BERNIE SANDERS
...
JANET CHARLTON
recently adopted a cute Fox Terrier Dog from the American Terrier Rescue Association.. Which she loves so much ..
DOREEN SANCHEZ
will be throwing a October Babies Birthday Party on October 18th at The Kibbitz Room.. Well as all of you should know.. October 18th is my Birthday... And while we are taking notes September 20th is
IRIS BERRY'S
Birthday and
SHARLA CARTNER'S
is October 15th... Well we will celebrating all over that night.... So undoubtedly we will hit
DOREEN'S
shindig!! She is such a sweetheart!! You all know that
MARC FLOYD
aka
THE FLOYDIAN DEVICE
was celebrating with
MS. LIGAYA
on his Birthday in the end of August....... I know for a fact that they took in a night at
THE BLACKLIGHT
where they chatted and drank Long Island Ice Tea's with the new owner
AMANDA BYNES
FLO
join
CLASS A
on stage... The whole gang was there to cheer
FLO
and
CLASS A
on!! Which included
DONNA DESTRI, STEVEN JONES, MARGARET CHO, GINGER COYOTE, WILL SID SMITH, TARA REZ, BILLY BONITO, TYLER VILE, PAULI GRAY, JAWS THE CABBIE
who was also celebrating his birthday,
CONSTANCE COOPER, VERA RAMONE - KING, SHARLA CARTNER, DOREEN SANCHEZ, LISA BOOTH, MIKE DIRNT, IRIS BERRY, RODDY BYERS, THE GYPSY POET, LISA LUNNEY, WARD ROBERTS, JODEE JINGLES, SHAMAMA, JEAN TREICHEL BRIDGES, WENDY KAUFMAN, KOOK TEFLON, KATHY PECK, RANDY JONES, DUANE PETERS, TYLER VILE, PHYLLIS STEIN, JAYNE COUNTY, DANNY ZALE, JUSTIN BIEBER, CHERRY VANILLA
and loads more chanting Go
FLO
Go!!!!
THE FLOYDIAN DEVICE
and
MS. LIGAYA
recently filmed and produced a new video for
THE BONITO'S
featuring the irrepressible
BILLY "HOPELESS" BONITO
... The video is for the song "Resurrection" one the many great tracks that
THE BONITA'S
play.....
PAULI GRAY
who is also an October baby and
ERIC BORST
have been busy breaking in
JEFF
the new bass player for
THE WHITE TRASH DEBUTANTES
show this month.... The band will be play Friday September 20th at
JOHN PATRICKS
in Alameda, CA and then at
S.F. PUNK HOMECOMING
on September 22 at
THE VERDI CLUB
in San Francisco, CA...
ANGEL CASSIDY BORST
recently spent 10 days in New Mexico but is so happy to be back with
ERIC
in San Francisco..
PRISON BREAK
Star for the way that he let the world know that he was Gay. Apparently he had been invited to partake in the festivities at this years St. Petersburg International Film Festival In Russia. This how he responded to the invitation. "Thank you for your kind invitation. As someone who has enjoyed visiting Russia in the past and can also claim a degree of Russian ancestry, it would make me happy to say yes. However, as a gay man, I must decline. I am deeply troubled by the current attitude toward and treatment of gay men and women by the Russian government." We here at
PUNK GLOBE
applaud
MR. MILLER
for being so cool and candid... I only wish more people in the industry could be so forthright.. He is one hot looking very classy man....
Everyone who is reading

HOT GOSSIP

should be sure to check out our sponsors links that have banners on the index page:


DUST UP FILM -

http://dustupfilm.com/


THE ULTIMATE INDIE BIBLE -

http://www.indiebible.com/globe/


FEAR AND LOATHING LONG BEACH -

http://www.fearloathelb.com/


22ND CENTURY -

22ndcenturyofficial.com


PUNK HOSTAGE PRESS -

http://www.punkhostagepress.com/


STEVEN JONES AND ETRANGERS -

www.reverbnation.com/etrangers


SAUSTEX MEDIA -

http://www.saustexmedia.com/


MY SON THE BUM -

http://www.mysonthebum.com/fr_home.cfm


H.E.A.R. -

http://www.hearnet.com/


BHJ RECORDS -

http://bhjrecords.bandcamp.com/


DC - JAM RECORDS -

http://www.dcjamrecords.com/home.cfm


MUSIC LIFE RADIO -

http://www.musicliferadio.com/
All our Sponsors are the best and we appreciate them so much for their support.. We urge you all to support them as well.....
Los Angeles punk band
THE LAST
are releasing a new album "Danger" sometime this fall...
MICHAEL REID
was a recent guest on
KUSF
Radio to promote The SF Punk Homecoming gala.. He got a wonderful response on the show. With all sorts of fun questions and he was also able to play music from alot of the artists who are playing the shows..
MAUREEN JENNINGS
is finally back in San Francisco after spending the summer in Chicago visiting family and friends..
KATHY PECK
and
DAVID DENNY
had to cancel their trip to New York City.... I don't know how many
PUNK GLOBE
readers are being affected by the Time Warner vs CBS war.. But customers of Time Warmer were told in the beginning of the blackout that the stations affected would be back on the line up within days. That was almost a month now!! The new fall season is soon approaching and I wanna watch
NCIS
and of course
SHAMELESS
which will not be on the air until January 2014...
PAULEY PERRETTE
is back filming NCIS and has been really happy with the scripts this season... Although she really misses her former co-star
COTE DE PABLO
... Sadly,
PAULEY
also has Time Warner and is in quite a quandary.. It is so great to have
JOE
and
KIM DALLESANDRO
back in the mix..... This year
KEITH COLLINS
and
RANDY JONES
will be celebrating their joint Birthdays at Cowboys and Kings... However this year, it will be very special...
RANDY
will also be getting married to his long time love
WILL GREGA
!! Congratulations!!!
In the September issue of
PUNK GLOBE
our Birthday Boy
THE FLOYDIAN DEVICE
does our cover as well as he and
THE FABULOUS MS. LIGAYA
let us know all about Vancouver's own
THE BONITOS
... That temptress the alluring
SHARLA CARTNER
does all the coding and makes it possible fr you to read
PUNK GLOBE
every month... This month the straight shooting
KIM DALLESANDRO
is back giving us some take no prisoners lyrics ... If anyone would like to put her lyrics to music and record them please contact her on Facebook..
TYLER VILE
does a fantastic review of the new
PROUD AND LOUD
album a compilation of various artists out on Dead Puppy Records... He also gives a mind boggling review of
JESSE MICHAELS
new book "Whispering Bodies: A Roy Belkin Disaster"...
JAWS THE CABBIE
is back with his cartoons... The always alluring and very talented
DONNA DESTRI
interviews England's latest Teen Heart Throb
WILL SID SMITH
...
LISA LUNNEY
interviews
DIRTY WALT
and
RODMAN
of
YEAR OF THE DRAGON
.. She also gets deep with
THE UNDERWEAR SERPENTS
and
THE JANUARIEZ
...
LACIE GRAYSON
is back with
ASTROSLUT
!! Author
TOM PITTS
gives us
BILL GRAHAM
...
MAUREEN JENNINGS
introduces us to her new Jewelry Line
SPIKES JEWELRY
...
MAUREEN
tells me that 25% of the companies proceeds will be donated to the
AIDS
Lifecycle Run....
MICHAEL RYS
is back with his Rock N Roll News for your Eyes and Ears.. He reviews the latest release from
PAT TODD
and
STINKBOMB
...
THE GYPSY POET
reviews
FEVER CRASH, PAUL FLEMING
and
THE ENEMY
....
JO MURRAY
gives us the latest with
CHEAP TIME
and their tour with
MUD HONEY
....
ARIKA KAOSA
showcases her artwork...
ROTTEN
gives us the update on this years
REBELLION FESTIVAL
in England.. He also reviews
4 PAST MIDNIGHT
...
CYNDI FORD
asks for your help in finding
BOB PFIEFER'S
ten year old son
JERRY
..
BOB
won custody of the boy in a bitter divorce from his former wife.. Things got ugly and
JERRY
was abducted on his way to school by his abusive Mother one Maria Misejova Pfeifer aka Maya, Mia, Pfeiferova and her Mother Anna Misejova.. The authorities feel they have fled to Europe.. We are hoping that all our readers in Europe will be on the look out for them... Our favorite
JIM ROSE
is back with his monthly column..
PUNK OF THE MONTH
honors
LEAH REMINI
for breaking away from that horrible cult called Scientology.
SEB KINDER
from the Boy Band
CLASS A
...
HOWARD
gives us the latest news on
MELT-BANANA
.. A pictorial from this years
JOHNNY RAMONE TRIBUTE
..
STEVEN JONES
and
JOHNNY PARIS
get the dirt from
TOMMY KESSLER
from
BLONDIE
...
GINGER COYOTE
interviews Film Maker
WARD ROBERTS
about his brilliant film
DUST UP
... She chats with Actress, Musician, Director and Producer
OLIVIA BARASH
about her upcoming documentary that she is directing and co producing with
BILL FISHMAN
about the legendary
VIPER ROOM
..
GINGER
also gets the dirt from
HAKAN FRUKTEN BERTILSSON
the guitarist from Sweden's own Peck And The Peckers.. She reviews the new
HICKOIDS
release as well a the fanzine
"WE'RE INTO CHAOS"
from Ireland.. She also review the new book on
METALLICA
...
SUE BELL
reviews
WALTER LURE
live in London..
BEKI COWEY
gives us her fantastic photo's for the review..
MARY LEARY
reviews
NO AGE, ALEX CHILTON
and
THE SWIMMING POOL Q'S
... As you know you are reading it all
HOT GOSSIP
...
HAPPY BIRTHDAYS
late and early to:
IRIS BERRY, MARC FLOYD, GINGER COYOTE, SHARLA CARTNER, RANDY JONES, KIM DALLESANDRO, CHERRY VANILLA, WARD ROBERTS, LILY TOMLIN, RANDY HAECKER, HOLLI CHILSON, KEITH COLLINS, PETER CLUFF, JEAN TREICHEL BRIDGES, LAURA MILLIGAN, MARY BETH COLEMAN, TOM IRVINE, WENDY THIRTEEN, ADAM CADONE, ALEX SOTO, GRAHAM MABY, EVE DAVIES, SHELLY MAYS,TIM GIBSON, MATTHEW ASNER, ANI DIFRANCO, MIKE FRANKO, JOANNE McCGIRR, JASON LUCERO, NIPPER SEATURTLE, MARK BEGO, STEVE CONTE, GARY BURNS, ANDI SNAP-HER, JOHNNY SATANSEED, STEVE MACKAY, JANET CHARLTON, TOM PITTS, GERI JEWELL, SUE CRANE, MARTINA BUTLER, LINDA BOUCHER, SELENA LUNA, JOHN G REES, RICHARD HELL, STARK RAVING BRAD, KEITH MORRIS, RAQUEL WELCH, BRAIN CONWAY, JAMES PAUL MARSDEN, LOLA KELLY, MARCUS LEATHERDALE, LITA FORD, NILE RODGERS, ARI SHINE, FRAN DRESCHER, CLAIRE WIRT, CLAUDIA FALZARANO, KATHY GRAY, AL SCHULTZ, JIMMY PERRITO, PINK, ZIPPY PINHEAD, DOWNTOWN DONNA, SAM ATAKRA, BOBBY LEE, CORY RIVARD, DAVID HERMANN, KELLY KAOS, AL HERNANDEZ, DICK DALE, COLE PALME, RANDY RALSTON, TED FALCONI, THOMAS DUGGAN, GIDDLE PARTRIDGE, MARC TIME, JEREMY DAVIDSON, DREW BLOOD, BRAD B, STONEAGE RECORDS, JAY FALCONER, ANGIE PINTER, CAMERON NICO, GEORGE MACLEAN, IAN FLEMMING, JONETTE NAPOLITANO, NICK SCOTT, RUDIE WAR, JOHN HAWKINS, RANDY MURPHY, DANIELE DONATO, DALE ARMSTRONG, BREW KERR, SEAN O' BRIEN, DAN SAUTER, RON FINDLAY, JEFF BOXHAM, OLIVER TWIST, DAVE COULIER, MATTHEW MATHESON, THE FLOATING CORPSES, BOB JUDD, JOHN ARMSTRONG, JESS KELLY, PYNO MAN, PATRICIA RUSSELL, STACEY DEE, CHRISTINA GREENE, TAYLOR LITTLE, KURT DIRT, MARK LEIGH, MARK TORTI, RANDY BARBATO, TERRY DURBIN, JOE MENDOZA, TOM STEVENS, VINCE CONRAD, PAUL ROSIN, MARY RAT, PERRY HOFFMAN, CLINT PHILLIPS, WILLY JOHNS, BRIAN BREHMER, DAVID ARNSON, TOM STEVENS, WILLY JOHNS, THOM POLLAND, SACHA SCOTT, NEAL LAIL, SEAN WHEELER, WILL MATTER, CHRIS DOWD, DAVID FLEXER, RENTON PREFECT, JEFF FOGERTY, CLINT PHILLIPS, WILLY JOHNS, CHRIS WILDER, JACK PIERSON, ANDY GILLETTE, TIM MARTINEZ, TERRY TAYLOR, JUNE OLSON, BEN ROSE, DON FLEMING, PATRICK MULDOON, KEANU REEVES, GEOFF BANKS, CARRIE ANN SELAPACK, TIM ANTHONY, JERI LOMAN, CAROL LORING, EVAN DAVIES, PATRICO DIAZ, CLINT WEILER, MARK WEILER, JONNIE WEBB, BEN ROSE, MIKE SOLDIER, MICHAEL GOLDSTEIN, KATE BECK, KENNY CAMPBELL, NIGEL MOSS, NIKKI MCKIBBEN, GARY LEE SILVER, MIKE HOLT, BARRY WILLIAMS, ROBIN REICHERT, RON TURNER, RACHEL KLAUSNER BEANNE, MORENA MOON, RICHARD EDSON, RICHARD BARONE, CHARLES JONES, SHARIF DUMANI, J. CHRISTOPHER JAMES, DON COOPER, LIGHTNING WOODCOCK, STEVE SKINNER, JESSICA KRAMER, DOMINICK JOSEPH, PETER KOEPKE, GLORIA BALSAM, BEV DAVIES, DALE POSNER, JONATHAN CORBETT, MR. NANCY, MILES COPELAND, STEVE VICTOR, JANE WEEMS, COLIN COLE, JEFF SILVERMAN, ROSIE FLORES, JULIANN HALL, JONATHAN SCHAECH, LEILA KORAL, CHUN WONG, MODI FRANK, RACHEL MCCLURE, JOHN MINER, ROXY ROLLER, SHAWN GUERRA, KRISTY MCNICHOL, JASON BLUM, TIM NAPALM, MARIA MULDAUR, JACK RIVERA, TIM "RED" GALLAHER, ALISON LEWIS, JASON SMITH, ROBERTA HUFFMAN, PETER DAVIS, RAGER aka TERRI LYNN WEST , JOE SINK, THELMA THUMP, ACE BACKWORDS, RENEE SUMMERFIELD
and anyone else who we may have forgotten on this list...
We will end this column with these sage words of advice...
YOU HAD BETTER BE CAREFUL ABOUT JUST WHOSE TOE'S YOU STEP ON TODAY
...........
AS THEY JUST MAY BE ATTACHED TO THE ASS YOU WILL BE KISSING TOMORROW
!!!