"http://www.w3.org/TR/xhtml1/DTD/xhtml1-transitional.dtd">
By: Timm Carney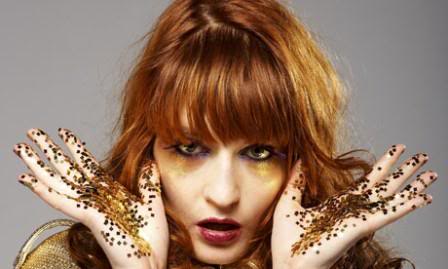 The 2011 Grammy Awards are on February 13th live on TV. I decided to look into who was nominated and for what awards. I went to their website ( www.grammys.com). I looked through the nominees and realized I really didn't care about 99% of these musicians and their work. I did however notice the Florence + the Machine was nominated for best new artist. I was surprised and frankly pleased as I love Florence + the Machine and the debut album Lungs. This has been in my CD player since it first came out. To be honest the record came out in late 2009 but didn't really get much American airplay until 2010 so technically it can be considered a 2010 release. The first song I heard from the record was "Dog Days Are Over". I was totally into the song the first time I heard it. The song has a positive tone that I think is something that our society can use at this point in time. I decided to Google the song and found a you tube link to the video ( http://www.youtube.com/watch?v=iWOyfLBYtuU) . I was thrilled by the video she has a Boudicca meets Jackie Collins quality. The next song that really got me was the first single released in the UK "Kiss with a Fist". This song is really more to my taste as it is faster and the a little edgier.
Florence of Florence + the Machine is Florence Welch. The Machine is whoever is backing her. I have been listening to the record on an almost daily basis for the last year. I don't watch a lot of network TV but have read that cuts from the record have been on several TV show like Glee and Grey's Anatomy. Florence Welch went to Art School in London and met Isabella Summers and the two of them performed as Florence Robot and Isabella Machine. Isabella Summers performs on "Lungs".
I look forward to the next release from Florence + the Machine. She has a distinct sound and I think she is going to be a very big name in the coming decade. She is my vote for new best artist for 2010!