BY
OZGUR COKYUCE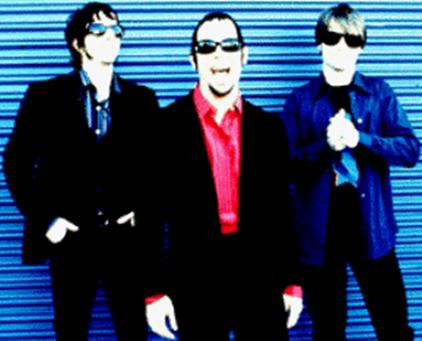 Fastball…..American rock band that formed in Austin, Texas in the 1990s. In 1998, their album All The Pain Money Can Buy reached platinum sales within six months of its release, and stayed on Billboard's Top 200 Albums chart for a year. In addition, the group has been nominated for two Grammy Awards - Best Rock Performance by a Duo or Group with Vocal for "The Way", and Best Long Form Music Video for their promotional video "They Wanted The Highway". They also received five The Austin Chronicle awards: 1998's Album of the Year, Best Video, Best Single/EP, Band of the Year, and 1995's Best Pop Band. Their new album "Little White Lies" is out and it's a pleasure to do this interview with the former member/singer Tony Scalzo….
PUNK GLOBE : Tony, you have released the new Fastball album called "Little White Lies" recently.How's the tour going? What are your plans for the rest of the year ?
TONY : Since the release of LITTLE WHITE LIES in April 2009 we have toured the US twice and are (at printing) currently on another with the band Sugar Ray. We have sold a few thousand cds, which is very gratifying and we expect to sell all of them!
PUNK GLOBE : Fastball is active since 1994.Star 69,Magneto,Magneto USA and Starchy were some of the names the band had used before deciding on the name Fastball.Please tell us a bit about the early days. Would it be different if you had started five years later?
TONY : When we started out it was the early 90's and Nirvana and Smashing Pumpkins were ruling the airwaves in the states. We were a loud, 3 piece band with huge amps and our music was high energy power-pop. By 98 we were changing a bit with songs like Out Of My Head and The Way. I'm not sure we would have done what we did if we had started later. Who knows what alternatives history would reveal?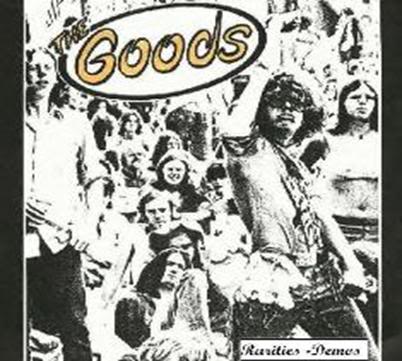 PUNK GLOBE : Before Fastball,you were the member of the punk-pop band The Goods.The Goods were formed after the band "Electric Cool-Aide" split up. Can you give us some information on them?
TONY : Electric Cool-aide was actually a band I came to very late in it's career. They had gone through a few singers before me, including Sugar Ray's Mark McGrath. The Goods ended the day I moved to Texas from LA with drummer Jamie Riedling. The music that we did was not dissimilar from early Fastball stuff.
PUNK GLOBE : Which bands or artists -- can we say -- had most influence on the music of Fastball?
TONY : Nirvana, Green Day, Beatles, Elvis Costello, ACDC, U2...ROLLING STONES.
PUNK GLOBE : Tony, you are in the music scene for approximately 20 years now and you are the member of one of the most enjoyable and special bands in music history. But, if you were to create your all time dream band, who would be the members of this heroic army?
TONY : I have a hard time with the "Heroic Army" analogy but I would pick players who have good ears and great musical ability....and small egos, so I could be the chief !!
PUNK GLOBE : The Malcontent (also known as The Modern World), a song from the new album - which is my favourite - what's the story behind it?
TONY : The Malcontent was originally titled, The Modern World, but was changed to sort of emphasize that a fictional character was singing these words. We felt that the sentiments didn't really reflect the way we felt personally so we needed to say it a different way. I actually love the ACTUAL modern world, it's easier to access than it ever was.
PUNK GLOBE : Were all the songs of the new album "Little White Lies" ,written in the last 4 years - after the "Keep Your Wig On" album or are there any older songs that we re-worked for this album?
TONY : Most of the new material was written within the past 2 years with a couple of exceptions, How Did I Get Here and The Malcontent are older.
PUNK GLOBE : Approximately ten years have passed since the events of September 11 in the U.S., and terror is a bigger threat for lots of countries than ever. What has changed? And when we think about today, doesn't the world need the existence of real and honest bands more than ever? For telling the youth what's going on, giving them the spirit to not only get angry but to question everything. What do you think?
TONY : The "job" of a band is to create music. As a concerned citizen of the planet it is my desire to tell the truth and offer alternative views through my art. I hope I can achieve this to my satisfaction one day. The events of September 11th, 2001 mostly changed the way we travel the globe; it's made things a bit more inconvenient and difficult.
PUNK GLOBE : Fastball had been nominated for two Grammy Awards - Best Rock Performance by a Duo or Group with Vocal for "The Way" and Best Long Form Music Video for their promotional video "They Wanted The Highway" . But after the second album in 1998 a small decrease in the popularity of the band began and it have not became the same(like in 1998) to this day. When comparing the qualities & style and the taste of your following albums, each one is great.How do you explain the decrease in popularity?Was it because of the change in the music scene that began in the late 90s,the lack of marketting for your albums?
TONY : We never decreased in popularity. We were a band before The Way and when that song hit the radio we had a huge couple of years. Now it's back to normal and we play clubs. I doubt we ever would have become like the Foo Fighters or Green Day. We just don't have the magic ingredients (whatever those are) to be that caliber of act.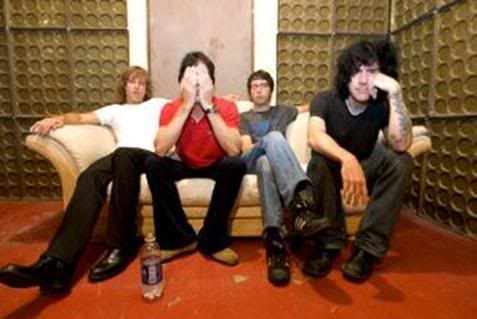 PUNK GLOBE : Now, as you still continue playing live from time to time and releasing albums,how do you compare the music scene in late 2000s to the music scene in the 90s? Was 90s a rare period of time that showed us so many cool bands and unique - (including Fastball), different but good music all together at the same time –- at least compared to these last ten years? What do you think?
TONY : I think there are a lot of people on the planet. There's a lot of bands and musical acts out there. There was a lot of crap in the 90's and there's a lot of crap now. It takes work to sort through all of it to find something you like. Everyone has different tastes. I like songs. I go by songs first then I figure out who recorded it and try some of their other songs. Then I may become a fan. People get on the internet and find their music much faster than they ever did.
PUNK GLOBE : What were you listening to in late '70s, and what are you listening to nowadays? Are there any unknown bands you're into at the moment or you could recommend us to check out?
TONY : In the late 70's I was a teenager, I listened to hard rock like UFO, Deep Purple, Scorpions but I also like punk and new wave like The Police and Devo. I liked the LA hardcore scene as it developed in the early 80's. Black Flag, The Adolescents, TSOL and The Minutemen were all bands I could go see on a given weekend. So many fucking bands I couldn't begin to mention them all! These days I am still digging up this music from my past but I like new bands too. A band from San Diego ,CA I like lately is Crocodiles. Psychedelic Punk in the style of Brian Jonestown Massacre. Also, Cymbals Eat Guitars sounds like Pavement which I miss. I love new Sonic Youth record and I dig the new Bob Dylan. Deerhunter from Athens, Georgia, USA also love MGMT and Robyn! Again, it's a bigger world out there so I could never finish this list once I start!
PUNK GLOBE : A question I would like to ask the most. you released many albums in your career and I'm sure everyone of them is a great experience for you but which one is your favourite album and which song is the most special for you amongst others?
TONY : I have a love-hate relationship with most of my songs. I WAS very proud of the track, Love Is Expensive and free from 2000's Harsh Light Of Day which employed the use of a Mexican Mariachi Orchestra. I worked really hard on that particular track and wouldn't give in to the record company's desire to make it more "pop" sounding.
PUNK GLOBE : As a follow up to this album,what surprises can we expect including solo albums,collobrations?
TONY : I have no idea what the future holds for Fastball. There may be a great record coming or there may be no record coming...oops, did I say that?
PUNK GLOBE : Last question…..When you were growing up, who did you imitate when you stood in front of the mirror? : )
TONY : I imitated Richard Nixon in front of the mirror growing up. Or was it Elvis?
PUNK GLOBE : Any last words for Punk Globe readers?
TONY : I wish you all a prosperous and peaceful 2009-2010 and wish/hope we can visit Europe soon. Thank You!!