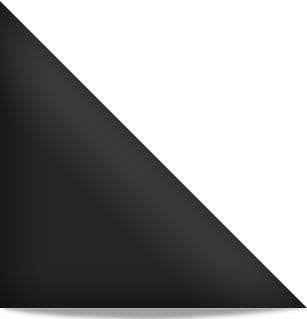 Edgar Breau is the frontman for the legendary Cult band Simply Saucer! There album (both on Vinyl and eventually on CD) "Cyborgs Revisited" its considered one of the great lost classics! High praise has come from all around the Globe including UNCUT, MOJO,Village Voice, Creem and The London times to name but a few. "It was deemed bona fide proto-Punk Classic"! (This is from the bio) - It was voted the 36th best Canadian album in Bob Mersereau's 2007 book The Top 100 Canadian Albums.

Now Edgar has just released his long waited and much anticipated album "Patches of Blue" which has instantly become a new favorite of mine and a welcome reminder that real music and art is still alive and kicking! Here is my recent interview with Edgar - Enjoy!
Edgar Breau:
The band reformed with original members Edgar Breau (me) and Kevin Christoff with the addition of Joe Csontos on drums (Forgotten Rebels), Steve Foster on guitar (Stoked, Crawling Kingsnakes) and Dan Wintermans on guitar and theremin (Headphone Overtone). We gigged in Hamilton, Toronto, Ottawa and Montreal and were then invited by New Jersey super Internet station WFMU to play at Southpaws in Brooklyn NY as part of a concert series with Oneida and Suicide. We also gigged in Detroit, Chicago and Louisville KY at the Terrastock Festival, did the SCION Garage Fest in Portland OR. In 2008 we recorded at Catherine North Studios in Hamilton a new CD called Half Human Half Live. We did a private live concert in the studios which was recorded, some of which made it onto the CD, and also recorded six studio songs. It was released on Sonic Unyon Records. This past summer we returned to the U.S. to play the fabled Beachlands Ballroom in Cleveland, home of our rust belt counterparts, Rocket from the Tombs and Pere Ubu. On the bill was Detroit's Rocket 455, who had been influenced by our sound as well as MC5 and the Stooges. They are a great bandl We drove back up to De$oit where we played an outdoor show in New Centre Park with our friends and then the next day went up to Jim Diamond's Studio just around the corner from Ford Stadium where we recorded 5 songs for our new release. The White Stripes have recorded there it's a cool place in an old funky tenement building, analogue tape, fabulous gear. Joining us on the recording was Motown legend, the composer, arranger, keyboard player and trombonist, McKinley Jackson who played the 83 organ on our tunes as well as the Fender Rhodes piano. Mckinley has performed with Smokey Robinson, Dionne Warwick, John Lee Hooker, Jimmie Reed and was the musical director for Marvin Gaye's last tour. He is a great musician to work with and it was a real honor to have him on our recording. The band will be finishing up the album here in Hamilton at Napier Park Studios. As well a new lo-fi recording of live rarities on vinyl called Saucerland is coming out on a Chicago label this year.
Edgar Breau:
The title track, Patches of Blue attempts to evoke moods of romantic love, obsession, mixed with ennui, dark apocalyptic foreboding embodied in imagery from nature Open Road, is a recent soul pop number that is about breaking free from a destructive relationship, the key line is ' now I'm feeling strong enough, acting out tough out on the Open Road..it's a bout a person, who has taken a lot of shit, passively, getting up the courage to leave Rainmakin' Man was inspired by a trip to Cape Cod a few summers ago and a voyage on a schooner. Pennsylvania I'd been down there had emotional ties, got the atlas out explored the geography let the imagination take over One Kind of Love was a sort of reply to Lou Reed's Velvets' Some Kind of Love, it goes back to the early nineties Maria the Sea and the Sun musically was inspired by the great Brazilian guitar player, Bola Sete Cry Bitter Rain I had been performing live with my own band, it's about love and abuse. Girl on a Carousel, my bossa nova song goes back to the eighties, i lost track of it and then re worked it for the recording. Dreams of Kerouac was inspired by my cross Canada hitchikin'experiences and a stay in Winnipeg Simcoe County Country Girl's origins go back to early Simply Saucer where a version of it was learned by the band and performed at our now notorious Jackson Sq. mall show where the live side of Cyborgs Revisited was recorded. She love me like a Train I wanted something with the simplicity of a Cash song or an Elvis ballad Dandelion Kingdom is a song evoking childhood memory in a weird tuning, a bit of Syd Barrett, Ray Davies influence coming out..
Edgar Breau:
Yes definitely I have a rather large storehouse of songs that I've written over the last 25 years and that's why David Byers (Shangs, Simply Saucer) and I have launched Flying inn Recordings to untangle my long and convoluted recording history, release live mobile studio recordings I've done and my'lost album' Shadows of Ecstasy which I did at Grant Ave Studio in 1990. As well we will be reissuing Cyborgs Revisited in 2013 and David Byer's upcoming solo album, a new Simply Saucer ambient recording and much else. When Simply Saucer broke up and shattered in 1979 I sold all my electric gear, bought a high end acoustic guitar built by master luthier, Grit Laskin (who's instruments are now in Ottawa's museum of civilization), listened obsessively to John Fahey records and began experimenting with finger style guitar playing in open tunings. I had very broad tastes in music everything from the Stooges to Bach to English folk artists like Dando Shaft, Pentangle, Steeleye Span, Nick Drake to English jazz fusion bands like Nucleus, Soft Machine and Keith Tippet, American icons like Miles Davis, John Coltrane to blues artists like Lightnin' Hopkins and Mississippi John Hurt as well as songwriters like Fred Neil and Tim Hardin so it wasn't such a stretch to return to these and other early influences I had such as Donovan, the Kinks and Gordon Lightfoot when I began composing songs. Though I had left the music biz after the traumatic crazed psycho daze of communal life with Simply Saucer I continued to write songs and maintain the artistic side of the equation growing in my abilities as a songwriter awaiting the right time to return. Personal experiences usually kick start a song but for the most part I'm not strictly writing personal history or autobiography as the lyrics are always at the service of the song and are allowed to go wherever a literary aesthetic takes them. As well, like songwriters such as Randy Newman, I often assume a persona when I sing a particular song. My songs can be very theatrical as well as playful, Ray Davies was a big early influence. I enjoy ditties, English music hall, sailor chants, anything well written and cheeky.
Edgar Breau:
Well my own musical influences are John Fahey, Ray Davies, Syd Barrett, English folk music, Lightnin Hopkins many others really. Literary influences like William Faulkner and Flannery O'Connor are ever present, Hopkins, Yeats I love filmmakers like Robert Bresson, Tarkovsky playwrights screen writers like Horton Foote..My French Acadian blood plays a role, French novelist George Bernanos, G.K. Chesterton, Dostoevsky, East end Hamilton street life, live in a rough area of town currently replete with hookers, crack heads, street toughs, keen interest in politics, daily newspapers, distributors, subsidiarity, avante guard vs. traditional balancing acts, I do like artists who are 'out there' like Captain Beefheart but grounded as well in the blues well that's a bit of who I am, father of wonderful children now grown up, homeschooled them at one time, made a stab at cheesemaking, contemplated 'going back to the land' , more or less a songwriter. Like Byzantine liturgy, the Wire, my folks were early Canadian settlers in NB (Canada), Acadian on my father's side, he was a guard in penitentiary Guelph grew up listening to gruesome tales of prison round the supper table, maybe that triggered an interest in the macabre and later my murder ballads, our kin cleared the land built settlements, were musicians some, grandfather Alef built and played flddles, till he cut a finger off at the sawmill somewhat hampering his abilities, father Edgar a sort of war hero type, dashing adventurer, later after the Dispersal, Breau's in Louisiana, N. America's first cowboys, barefoot, women smoking pipes, men cursing in church, dissing the aristocratic Spanish clery who they resented, back home farms stolen by the English! my father outraged hundreds of years later..colourful French relatives, rowdy fun loving,....mom's side were lrish Catholic devout and more reserved Well that's my story and I'm stickin to it...