"http://www.w3.org/TR/xhtml1/DTD/xhtml1-transitional.dtd">
"Vancouver's Hardcore DVD"
Issue 4
Review By: Ginger Coyote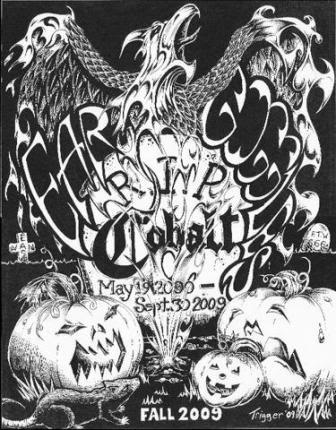 It is always a pleasure to get a copy of Ear Goggles as it lets me know what is happening in one of my favorites Cities.. This issue showcases the ending of an era.... The closing of The Cobalt Vancouver's most beloved hardcore club owned and operated by the wonderful Wendy Thirteen. I have heard that Wendy was recently offered a job to run another bar so I am sure that Ms. Wendy will at least bring a Cobalt Night to the club... Other standouts include The Day Glo Abortions, Alcoholic White Trash, The Fight United, Rude Norton and Agent Orange....