Boston Hardcore Singer Dies After Performance...
R.I.P. DOMINIC

By Timm Carney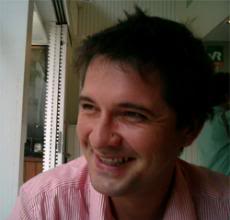 Dominic Mallory the lead singer for Boston hardcore band "Last Lights" died on Friday, December 5, 2008 hours after performing a Boston University venue. The 24-year old singer died of an apparent brain aneurysm. Dominic Mallory performed a very common stage stunt during that evenings show. He twisted a mic cord around his neck. He finished the show and seemed fine. Several hours later he was reportedly dizzy and could not feel his legs. He died shortly there after at Boston Medical Center. The singer was a recent graduate of Emerson College with a degree in literature and publishing. Two days ago his band,"Last Lights," had signed with music label "Think Fast!" There was a wake in his hometown of Worcester, Massachusetts, that was heavily attended. Memorial events are in the planning stage. Last Lights will not continue without Mallory, despite a planned tour.

Dominic Mallory died doing something that he loved to do. How many people can say that? It's sad to see a life cut short by such a common performance ploy. It makes one take pause. So many innocuous things can actually be dangerous.
One can actually die for art. This is truly a tragic accident.






A message posted on a Boston website reporting his death captures the feeling of the Boston Hardcore community:

dominic was a loving and caring individual who was the love of my life for the past three years. We all need to be strong and continue what dominic has started. he was in a number of bands including : last lights, god and country, eva braun, haunted like a house, abortion clinic, wax saints, art and hunting, hell is empty and the anti star league. thank you everyone for your love and support and remember - dominic would want us to stay strong.
love angela

Think about Dominic Mallory for a moment.