Slow Down to Speed Up
Daze

by Carl Macki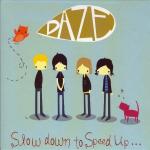 Slow Down to Speed Up
by Daze
lividrecords.com
po box 276132
boca raton, fl 33427

Web sites:
www.daze.ch
http://myspace.com/dazeofswitzerland
lividrecords.com

Purchase at:
Itunes
Musicload
Exlibris (CH)
Motorload

Mathis Eigensatz -- Vocals, Guitar
Moritz Eigensatz -- Vocals, Bass
Andy Keller -- Guitar
Peter Baracchi -- Drums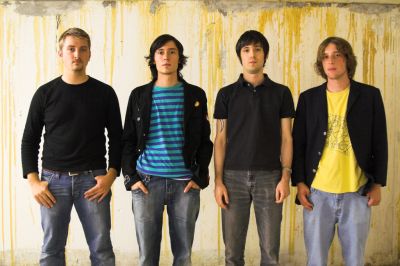 Track Listing

Mr. Brown
Aftertaste hits first
Get fame
Wann ist die Zeit vorbei?
Nomis die!
Can't you hear what I say?
Price of love
Fate over me
I want you here
Forever
Well, well
Who I am
Summer rain
Daze is well named for its meandering melodic pop punk. Their debut "Slow down to speed up," brings over ten years of noodling with the band's sound. The two brothers who formed the bad about Mathis and Moritz Eigensatz seem to think they sound like the Beatles and the Ramones, I hear strong influences of Green Day and Nirvana. I enjoyed the CD, and will listen to it again.

Toured with Downer, a Berlin band in Germany. They are working on a North American tour.

Livid Records, a new label in Florida, with only only other band, put out this record after the label's founder found Daze on myspace. Good going to all of them.