The Strange Tale Of "Blue Roses"
By: Jimi LaLumia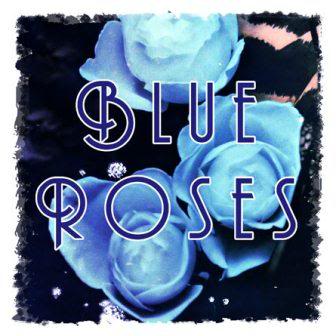 Rising Punk Globe star Gus Bernadicou ,a true Vanilla fan, contacted me about "Roses" and we launched a petition on Facebook to get this finally released. After several false starts, former Mainman president Tony Zanetta provided an original cassette copy,more rare than gold,which Parrish cleaned up and has made available as a free download on www.cherry-vanilla.com
Unlike Vanilla's two RCA UK albums,"Bad Girl" and "Venus D Vinyl", "Roses" was indicative of the early days of Vanilla, when her truthful,snarky,charming rhymes were set to music in rooms like Trude Heller's and Max's Kansas City, a forerunner of rap in many ways. As it turns out, "Roses" is a stunning collection of bits and pieces of 'life' snapshots,some only a minute and a few seconds long. It is this version of Vanilla that David Bowie had expressed interest in recording, her 'electric beatnik' side, as she describes it in her "Lick Me' autobiography.
Treat yourself, and download "Blue Roses"; after all, it's a free download,and you haven't lived till you hear "Walkin & Thinkin" or "Aristotle",two of the blunt slices of life that Cherry Vanilla and Man Parrish offered up 24 years ago,and then lost track of. Job well done, Gus... oh, and by the way, ESP DISK.. eat your hearts out.