TYLER VILE GOES CHATS WITH
THE CUDDLY TOYS AND RAPED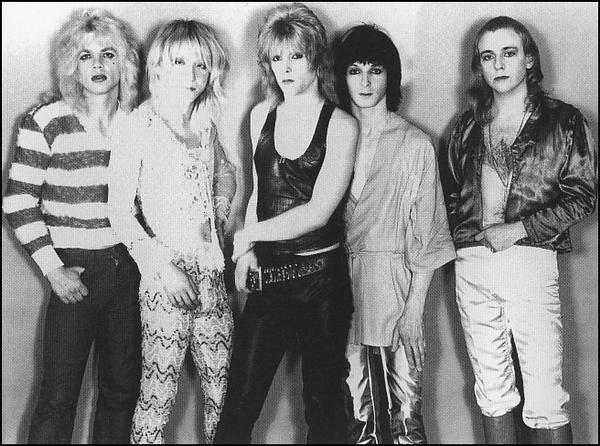 Punk Globe: How did Raped come to be and who are/were the members
Cuddly Toys (Paddy):
I don't know who they are!!..Oh! That's right I remember now! it was Sean Purcell singing, Fabhean Kwest thrashing his guitar, Tony Baggett trashing his bass and pretty me Paddy Phield on drums'
Cuddly Toys: (Faebhean)
'I put an advert in Melody Maker for a glamous
interesting punk group, as I was living near the Kings Road
and hanging round the burgeoning punk scene. I was in one of the very
first punk groups, called Swank, the remnants of the Swankers - who were the forerunners of the Sex Pistols'.
Cuddly Toys: (Tony)
'I saw the Sex Pistols play at one of their first gigs at The 100 Club in London. I'd gone to see some friends of mine play there called The Stray who were supporting them. I thought the Pistols were fucking awful and said I could never play in a band like that! A few months later I was buying all their records and playing in Raped..hehehe!! I teamed up with Faebhean after seeing an ad in a music paper for mucicians to form a New York Dolls type band. Sean joined after me as the drummer, he had a drum kit but had never played drums before, so was relegated to singer and then Paddy was recruited. Paddy thought he was joining a Queen type band and I still don't think to this day, he ever realised that he was in a punk band'.
Punk Globe: I've heard Faebhean once auditioned to play guitar for
the world famous Sex Pistols, can you tell us a bit about that?
Cuddly Toys (Paddy):
'That was before my time, so I don't really know'
Cuddly Toys: (Tony)
'No! It's all bollox!'
Cuddly Toys: (Faebhean)
'Sod off you bastard!! The truth is! I was asked to audition by McLaren, along with Steve New (later of the Rich Kids with Glen Matlock), we both walked out!'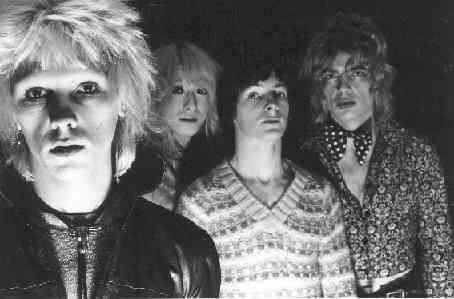 Punk Globe: Why did you initially choose the name Raped?
Cuddly Toys: (Faebhean)
'Me and Sean were going to call the band the Solicitors or the Rentboys, but decided to call ourselves the most annoying name we could think of. It was actually the late Radio One John Peel who suggested the name change to Cuddly Toys.!'
Punk Globe: Who are your biggest influences?
Cuddly Toys (Paddy):
'Me and myself'
Cuddly Toys: (Faebhean)
'Mine were at the time, Richard Hell and the Voidoids, New
York Dolls, Johnny Winter, Early Jimi Hendrix and Richard Wagner'
Cuddly Toys: (Tony)
'Early Who, Small Faces, Kinks, Jeff Beck, Led Zepplin and I guess The Sex Pistols.'
Punk Globe: Coming up in the now legendary U.K. '77 scene, were you
friends with some of the other bands/figures?
Cuddly Toys (Paddy):
'Yeah! Some still alive and some half dead!'
Cuddly Toys: (Faebhean)
'I knew most of the original bands and introduced the rest of the group to them, from X-Ray Spex to Generation X. We knew and either met or hung round most of the influential and well known punk groups at that time'.
Cuddly Toys: (Tony)
'OK! Some name dropping then!
When Madman was released we played at The Music Machine in London and David Bowie, Iggy Pop and Paul McCartney turned up to watch us play, they didn't ask for the guest list though. I remember Glen Matlock inviting Sean and myself to a recording studio in Wales when he was recording with Iggy Pop. There was so much drink available, we both got rat arsed drunk, ruined the session and Iggy got the hump! Hehehe!!
Sid Vicious was a fan and used to come and see us play a lot. He would always cause trouble in the crowd though. I remember one night seeing him and Faebhean sitting outside the Vortex club crying his heart out to Faebhean. Sid could be a softy sometimes! Adam Ant was also a good friend as well, he didn't try to shoot anybody in those days'.
Punk Globe: What prompted the switch from the snotty punk sound of
Raped to the more Ziggy Stardust era David Bowie sounding Cuddly Toys?
Cuddly Toys (Paddy):
'Better ask Sean'
Cuddly Toys: (Faebhean):
'We always had ideas above our station, and wanted to be a bit more interesting than the rest of the punk groups who only wanted to sing about being poor and ugly, even though we were poor and ugly'.
Cuddly Toys: (Tony)
'I guess our music changed rapidly. It wasn't deliberate it just happened. Instead of writing songs as a band me and Sean started to write together as we were living together at the time. Or I should say Sean asked if he could crash at my place one night and left a year later. I guess Raped didn't fit with the sound anymore. Sean said he had a couple of names Glass Vikings and Cuddly Toys. I said Cuddly Toys was great! Well fuck! Can you imagine being called the Glass Vikings'
Punk Globe: How many releases are there under either name?
Cuddly Toys (Paddy):
'milllllllllions!!!!!!!!!!!!!! or billlllllllionzzzzzz.............'
Cuddly Toys: (Faebhean)
'Can't remember! but there are still songs that were
never release'.
Cuddly Toys: (Tony)
'Officially as Raped there was only the infamous E.P. and a single 'Cheap Night Out' both on Parole Records, although Cherry Red Records have recently released a Raped Collection album on CD and Jungle Records have licensed and repackaged tracks all over the place. The original Cuddly Toys, with the later member Billy Surgeoner on keyboards, only made one album 'Guillotine Theatre' on Fresh Records; which had some different tracks on the Japanese version on Teichiku records. Only two singles were released 'Madman' (written by David Bowie and Marc Bolan) and'Astral Joe'. After the split, Sean and myself recorded a mini album 'Someones Crying' and released a single with the same title under the name of Cuddly Toys. Then Sean went off on his own and recorded an album 'Trials and Crosses' under the Cuddly's name but there were no original members on it. Sean also released a single under his own name Sean Purcell titled 'The Goat'. Again Jungle our present label have repackaged tracks on many compilation albums and have recently released a 'Best Of The Cuddly Toys' album on CD and a new version of 'Guillotine Theatre' on CD. I know that they also have plans for another Cuddly Toys compilation featuring tracks from 'Trials and Crosses' and 'Someones Crying''
Cuddly Toys (Paddy):
'Shit! That sounded like an after dinner speech!!'
Punk Globe: Who was the primary songwriter for the band?
Cuddly Toys (Paddy):
'A cat next door'
Cuddly Toys: (Faebhean):
'Mainly Sean and Tony, although I of course write exceedingly
capable material when necessary'.
Cuddly Toys: (Tony)
'Yeah! I guess It was me and Sean who were responsible for our downfall'
Cuddly Toys: (Faebhean):
'To bloody right I should have left earlier'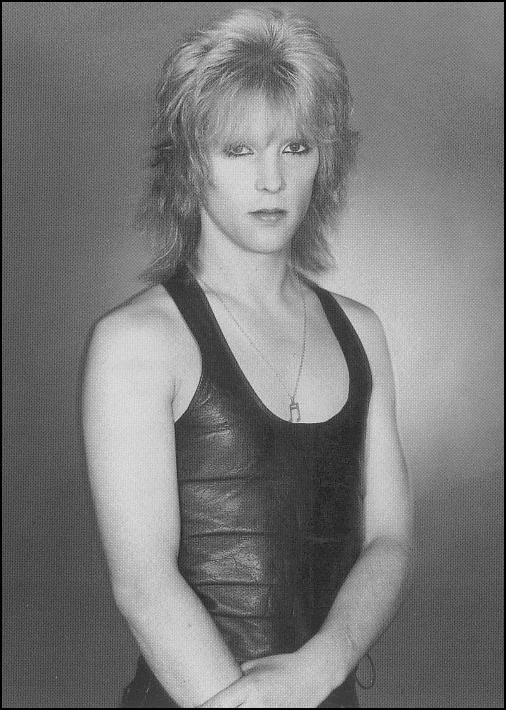 Punk Globe: You recently reformed under the name Steve and the Strayz right? are you planning to release anything or tour soon?
Cuddly Toys (Paddy):
'Steve & The Strayz are no more. I'm so fucked off I could slash my drumskins'
Cuddly Toys: (Faebhean)
'A moot point, as we have had to once again change our singer (the others left! no staying power nowadays!!)
Cuddly Toys: (Tony)
'No idea what we what to do now! We will carry on together I guess, maybe release something!who knows, we're just lazy bastards really'
Punk Globe: Where is your favorite venue to play?
Cuddly Toys (Paddy):
'Ugh!! What's a Venue'
Cuddly Toys: (Faebhean)
' It's a club Paddy.' 'My personal favourite from the past - a toss-up between either the Music Machine in Camden or Global Village (now called Heaven) - both London Venues'.
Cuddly Toys: (Tony)
'The Roxy..I could have moved in there! might have got Raped though..hehehe'
Punk Globe: All of the incarnations of the band are great thanks for
doing this interview, any closing statements
Cuddly Toys (Paddy):
'A-RI-GA-TO-U!!! C U SOMETIMES'
Cuddly Toys: (Faebhean)
'Buy our 4-track cartridge today! Ha!'
Cuddly Toys: (Tony)
'Luv and Peace..the next incarnation will be a hippy band!!'