I received a personal invite for this rare free show in the Georgetown area!
Walking in it reminded me of a bar back home in my under- corrupted city! Working class over the hill fellas and far to sweet smelling bar flies! Along the old timers were the youngsters!
We arrived for the last song of The Greatest Hits, which was a Hanoi Rocks cover!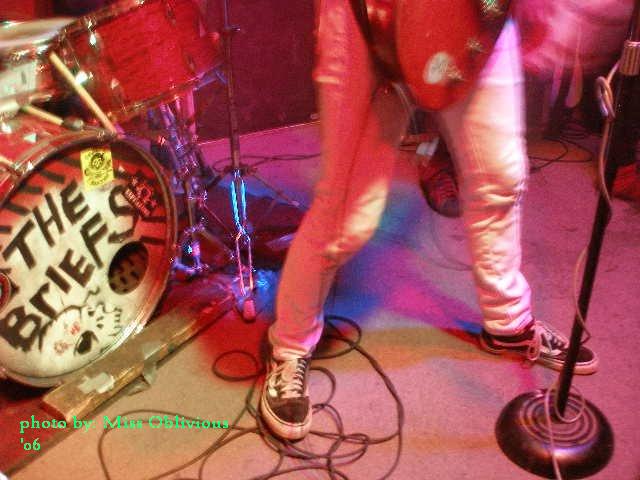 Next was my second experience of The Dreadful Children! A great U.K. style punk band with front man Lonny Bristle, also the leader for Northwest legends Bristle.
I love there new toy dolls sounding elephant song!
They ended the set with an Iron Maiden cover!
Next up were The Briefs and my first live view of them as a band! I have their CD's they played the bay area numerous times when I lived there, yet had missed each one! Here was my chance! They definitely did not disappoint! They played all the songs I wanted to hear!
Ana from Snot Rockettes was invited up to sing "new Pair of shoes" with 'em! She is hot and talented young lady!
So that sums it up! A great night and home by 1 a.m.
Miss Oblivious